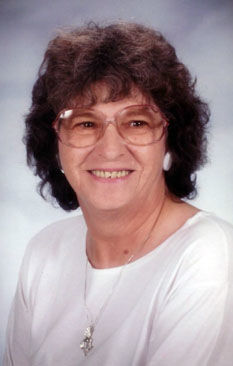 July 17, 1935 — Aug. 18, 2019
CORINTH — Jean E. LaMore, 84, of Eggleston Street, passed away Sunday, Aug. 18, 2019 at Saratoga Hospital following a long illness, surrounded by her loving family.
Born on July 17, 1935 in Corinth, she was the daughter of the late Russell and Blanche (Gray) Wendell.
Jean graduated from Corinth High School in 1951.
She married George Earl LaMore on June 5, 1954 in Corinth and resided on Eggleston Street for many years. He passed away March 5, 2001 following 46 years of marriage.
Jean was employed for several years at ESTY Manufacturing in Saratoga Springs and then worked for many years as a teaching assistant at Corinth Elementary School until her retirement.
She was an avid reader and enjoyed going to garage sales with her friend, Kay and always looked forward to her bridge games with Sandy, Carrie and Eleanor.
Besides her husband and her parents, she was also predeceased by one son, Michael LaMore; and one sister, Ruth Del Regno.
Survivors include two children, Terry Dunbar (Harris "Sonnie") of Corinth and Mark LaMore (Julie) of Winder, Georgia; five grandchildren, Heather Lien (Ken) of Poynette, Wisconson, Michael LaMore Jr. and Maelyn LaMore, both of Corinth, and Kenneth and Kendall LaMore, both of Winder, Georgia; three great-grandchildren, Austin Roe, Dillon and Ashlyn Lien, all of Poynette, Wisconson; three siblings, Russell Wendell (Shirley) of Hadley, Rochelle Bush of Corinth, and Chris Shippee (Rich) of Corinth; several nieces, nephews and cousins; and her wonderful "adopted" son, Bill Murray and his family for always checking on her and keeping her lawn looking beautiful; and also her neighbor, Rose Farr.
At Jean's request, services are private and at the convenience of the family.
The family wishes to thank Kindred Health Care, the doctors and nurses at Saratoga Hospital and also at Wesley Rehab for the wonderful and compassionate care that Jean received.
The family suggests that in lieu of flowers, memorials take the form of donations to the charity of one's choice.
Arrangements are under the direction of the Densmore Funeral Home, Inc., 7 Sherman Ave., Corinth.