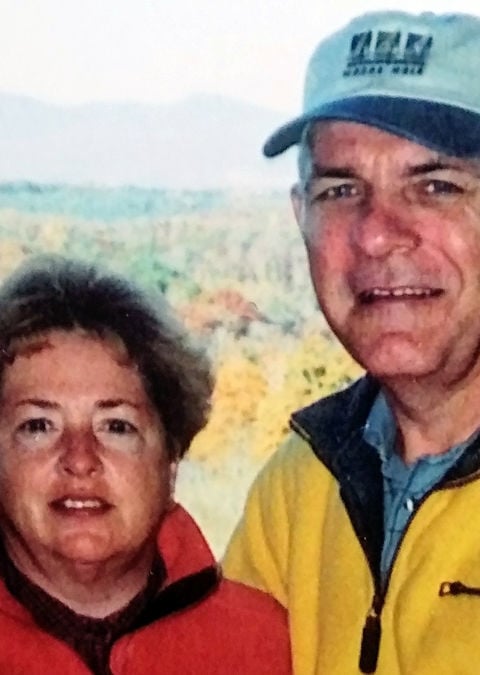 May 16, 1947 — July 8, 2020
CORINTH — Jean Anne Ward, 73, of Dorset Drive, passed away peacefully Wednesday, July 8, 2020 at her home with her loving family by her side.
Born on May 16, 1947 in Glens Falls, she was the daughter of the late Alan V. and Marjorie (Geary) Lent.
Jean Lent and Frank Ward began dating each other in 1962, and truly were high school sweethearts and best friends when they were married on June 8, 1968 at the Church of the Immaculate Conception of Corinth.
She graduated from Corinth High School in 1965 and from Adirondack Community College in 1967 with an Associates of Arts Degree. She then became an LPN, graduating from Glens Falls Hospital School of Practical Nursing in 1974 and then graduated from the University of the State of New York with an Associates of Science/RN degree in 1979, to become a Registered Nurse.
Jean was employed from 1974 to 1990 at Adirondack Regional Hospital in Corinth, first as an LPN and then an RN in Discharge Planning, Social Services and Utilization Review. She then worked as an RN at Evergreen Health Center in Corinth from 1990 until her retirement in 2005.
She was a lifelong communicant and active member of the Church of the Immaculate Conception (Holy Mother and Child Parish) in Corinth, serving on the Parish Council, Catholic Daughters, Eucharistic Minister, Bereavement Committee, and the free lunch program.
Jean enjoyed reading, vacationing with her friends and family, and loved her flower gardens. She took great pride in her children and grandchildren and enjoyed going to their many activities.
Besides her parents, she was also predeceased by one brother, Paul Lent.
Survivors besides her husband of 52 years, Frank Ward of Corinth; two daughters, Sarah Jacon (Scott) of Geneva and Rachel Jackson of Corinth; one brother, Alan Lent of Lake Luzerne; five grandchildren, Hannah Jacon of Gainsville, FL, Nathan Jacon of Geneva, and Emily Jackson, Amelia Jackson, and Alivia Jackson, all of Corinth; and several nieces and nephews.
Services are private and at the convenience of the family.
The family wishes to thank Community Hospice of Saratoga, especially Karen and Margaret, Dr. Peris-Selda and Staff at Albany Med, Dr. Alex Frank at the Mollie Wilmot Radiation Oncoloty Center, and Dr. Christopher Mason and the Oncology Staff at Glens Falls Hospital, for their kindness and compassionate care; and also our loving Holy Mother and Child family and Jean's extended family for all their cards, prayers, and kind words and love given to the family during her illness.
The family suggests that in lieu of flowers, memorials take the form of donations to Community Hospice of Saratoga, 179 Lawrence St., Saratoga Springs, NY 12866.
Arrangements are under the direction of the Densmore Funeral Home, Inc., 7 Sherman Ave., Corinth.
Obituaries Newsletter
Sign up to get the most recent local obituaries delivered to your inbox.