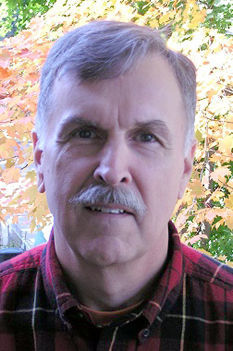 QUINCY, Mass. — G. Jeffrey Ashworth, a longtime resident of Quincy, died peacefully at home on Dec. 7, 2019, in his seventieth year. He was diagnosed with cancer and hospitalized in March. He returned home in May to be cared for by his family and VNA Hospice.
Born in Phillipsburg, New Jersey, shortly thereafter, he and his parents moved to the small rural upstate village of Cambridge, New York. He grew up in a place and time when you knew everyone in town and didn't lock your doors. He was the oldest of four siblings. He was quarterback of the high school football team, graduated valedictorian of his class in 1967, and went on to Dartmouth College. He was a member of the Phi Sigma Psi fraternity and served as treasurer. He earned an AB in engineering sciences in 1971 and a BE concentrating in structural engineering from Dartmouth's Thayer School of Engineering in 1972. He made lifelong friends in college and enjoyed get-togethers at homecomings, reunions, and class events.
Jeff joined Stone & Webster Engineering Corp. in Boston in 1973 and spent most of his career with the company, through several acquisitions. He worked on structural and civil aspects of major industrial facilities, primarily electric generation stations, including nuclear, hydroelectric and fossil-fueled plants. For two years, he was the New England regional manager for Vollmer Associates, an engineering firm specializing in engineering and landscape architecture. He held Professional Engineer licenses in five states and was a member of the BSCES and ASCE. His career spanned from slide rules to 3D modeling and from manual calculations using moment-distribution to finite element analysis.
He retired in 2016 and continued to enjoy his family and hobbies. He also enjoyed his weekly volunteer job sorting and shelving books in the store run by the Friends of the Thomas Crane Public Library.
Jeff had broad interests, especially railroads and model trains, sparked by playing with American Flyer toy trains when he was a youngster. He had a large collection of model trains and railroad books. He belonged to the New York Central System Historical Society and the Rutland Railroad Historical Society, which he served as membership chair. He enjoyed attending the annual conventions of both, particularly the NYCSHS convention that met in New York City to celebrate the 100th anniversary of Grand Central Station. He was also very handy with household repairs, and liked driving his cars, a PT Cruiser and a Mustang, and keeping them road worthy.
He maintained ties with his hometown of Cambridge, returning to visit friends and for an annual hunting trip, often staying in a beloved A-frame cabin that he built with his father and brother Bruce when the boys were teenagers. A family cottage on Cape Cod overlooking the Oyster Pond River in Chatham saw many summers of boating, fishing, clamming, and relaxing, often with the extended family. He and his wife enjoyed exploring all that the main streets and back roads of New England have to offer.
Jeff is survived by his wife of 45 years, Bonnie; his daughter, Maryann, and her husband, Mark, and their children Malia, Miles and Marcus; his daughter, Elizabeth and her husband, Ryan; his sister, Joan and her husband, Terry Dwyer; his sister, Beth and her husband, Paul Wenzel; nine nieces and nephews; his mother, Meg Ashworth; his father-in-law, John McCall; his sister-in-law, Maryann McCall-Taylor and her husband, Doug Taylor; and his special little pal, Henry, the Boston Terrier. He was predeceased by his father, Everett and his brother Bruce.
The family would like to thank the friends, neighbors, acquaintances, and medical people who were supportive and helpful over this long vigil. We met many truly kind people along the way. Services will be private. Gifts in his memory may be made to the Rutland Railroad Historical Society, care of Bill Badger, 99 Sleepy Hollow Drive, Manchester, VT 05255, and the Friends of the Thomas Crane Public Library, 40 Washington St., Quincy, MA 02169.
To plant a tree in memory of G. Ashworth as a living tribute, please visit Tribute Store.
Obituaries Newsletter
Sign up to get the most recent local obituaries delivered to your inbox.