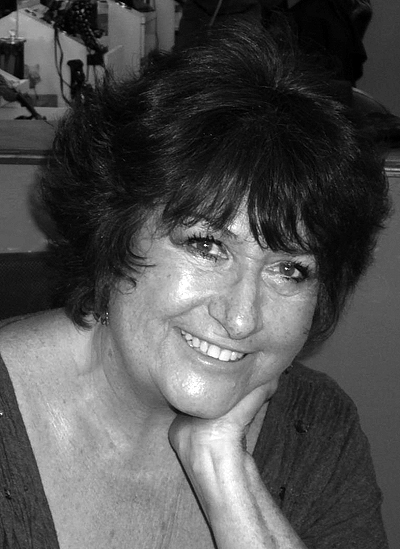 CORINTH — Every once in awhile, your eyes scan the papers only to find a remarkable gem that should be shared far and wide and may remain in everyone's hearts forever.
Frances Dawn Williams could have been your hairdresser, or someone you just look forward to seeing. It isn't every day we cross the path of such a dynamic star. She was extremely energetic and overflowed with creativity, love and acceptance of the colors of humanity.
Frances D. Williams, 65, a lifelong resident of Corinth, passed away Friday, May 17, 2013.
Born March 3, 1948, in Johannesburg, South Africa, she was the daughter of the late Frank and June (Rieseberg) Beattie.
Fran graduated from Corinth High School in 1966. Following high school, she spent three weeks touring and discovering Europe. She then graduated from Wilfred Academy in Manhattan in 1967, with a degree in cosmetology.
She was employed as a beautician for 46 years , owning and operating Fran's Hairstyling, Creative Hairstyling and most recently, Studio 8, all in Corinth.
Fran was very active in local theater, beginning with the Corinth Catholic Daughters minstrel shows in the early 1970s, then, for many years, with Corinth Theater Guild.
You have free articles remaining.
She directed many productions in several communities, including Corinth, Schuylerville, Queensbury and with the Adirondack Children's Troupe.
In 2010, she released her life story, "Shoot Me, Just Shoot Me, Now," which chronicled the unique and fascinating life of Fran Williams.
She was a longtime member and past president of Corinth Theater Guild and was a member of numerous local theater groups including Corinth Rotary Club.
Fran loved theater and was a self-proclaimed movie critic. She also enjoyed cooking, traveling and her customers (who were her extended family), but mostly, she loved being with her family, especially her grandchildren.
Survivors include five children, Arthur "A.J." Heller of Argyle, Christopher Heller and his wife, Cynthia, of Poplar Bluff, Mo., Bryan Heller of Corinth, Eric Heller of Corinth, and Alysse Kasowski and her husband, Tony, of Porter Corners; one sister, Sandra Heller of Toledo, Ohio; 12 grandchildren, Lleyton, Kennedy, Savannah, Kohl, Lindsay, Sean, Hayden, Carder, Morgan, Olivia, Simon and Sierra; one great-grandchild; her lifelong best friend, Carolyn Pechtel, of Greenfield Center; and her precious dog, "Baby."
Friends may visit with the family from 4:30 to 7:30 p.m. Thursday, May 23, 2013, at the Corinth High School auditorium, Oak Street, Corinth.
Fran's final "curtain call" will be held at 7:30 p.m. Thursday, at the Corinth High School auditorium, with the Rev. John Aldridge, director; Bob Densmore, producer; and Norma Winslow, music director.
In lieu of flowers, the family suggests memorials take the form of donations to the charity of one's choice.
Arrangements of Fran's final "curtain call" are by Densmore Funeral Home Inc., 7 Sherman Ave., Corinth.
To plant a tree in memory of Frances Williams as a living tribute, please visit Tribute Store.