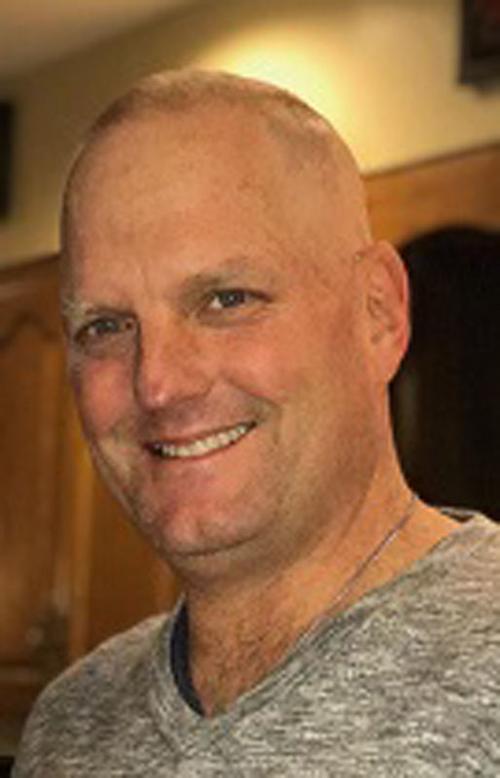 New York State Police Sgt. Charles R. Salaway, 55, passed away on June 9 from an illness stemming from his assignment at the World Trade Center site following the terrorist attack on September 11, 2001.
Charles was sworn into service with the New York State Police on Oct. 1, 1990, and served with them for 27 years. He was promoted to the rank of sergeant in August of 2003. Charles served the majority of his career in Troop G, assigned to SP Wilton, where he retired with the rank of sergeant station commander last October. He spent eight years as station commander at SP Greenwich, along with time spent at various other locations around New York state, including Troops B, H, and K.
Following the events of September 11, Charles was assigned to New York City to aid in the search and recovery efforts. In addition, Charles served as an academy training officer at the N.Y.S.P. Basic School in 2000-01, as well as a field training officer as a trooper for many years.
Born in Manhattan, Charles was the son of Nora Colby Salaway and the late Robert L. Salaway. Charles graduated from Paul D. Schreiber High School in 1980, and then State University of New York at Plattsburgh, before he went on to the State Police Academy.
Charles has always had a humble, compassionate way of bestowing his knowledge and experience upon others. His friendly and approachable demeanor allowed him to be a figure that others could always turn to for help in their time of need, both at work and at home, and he was honored to hold this position in so many instances. Charles was highly regarded and well known for his confident, calming presence; everybody knew that if Charles was by your side, everything was going to be okay. He was the definition of a well-rounded person and he had a love for life that held no boundaries. He had a respect for nature, sports, art, music, history and everything in-between. A few of his favorite pastimes were hunting, hiking, traveling, riding his motorcycle and playing sports and board games with his family.
Charles was a beloved son, husband, father, brother, friend and trooper. He was always proud to be a New York state trooper, but what defined him was the unsurpassable pride and admiration he held for his family. Charles will live on in the hearts of his family forever; his wife of 15 years and love of his life, Courtney L. (Robinson) Salaway; and his beloved children, Cooper H. Salaway, Carson L. Salaway, Taylor N. Salaway, Karlee S. Salaway and Jackson D. Salaway. He is also survived by his brother, Peter A. Salaway (Kathy), their two sons, James A. Salaway (Michelle) and Matthew E. Salaway; his sister, Tracery D. Salaway; as well as his in-laws, Neil and Judith Robinson; his brother in-laws, aunts, uncles, and cousins.
The family would like to extend a special thank you to the New York State Police and Saratoga County Sheriff's Office for their support in this most devastating time.
Calling hours will be held from 3 to 7 p.m. June 14 at Singleton Sullivan Potter Funeral Home, 407 Bay Road, Queensbury.
Funeral services will follow at 11 a.m. June 15. at Christ Church United Methodist, 54 Bay St., Glens Falls.
In lieu of flowers, the family is requesting donations be made to the NYS Troopers PBA Signal 30 Fund, 120 State St., Suite 2 Albany, NY, 12207.
Obituaries Newsletter
Sign up to get the most recent local obituaries delivered to your inbox.