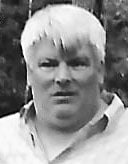 CORINTH- Bruce M. Senecal, 56, of Corinth and formerly of Salina, KS, passed away Monday, Feb. 6, 2017 at Saratoga Hospital following a long illness.
Born on April 28, 1960 in Saratoga Springs, he was the son of the late Charles Senecal and the late Louise (Hart) Senecal Mann.
Bruce graduated from Corinth High School and attended Kansas Wesleyan College in Salina, Kansas. He married Sylvia A. Shafer on Jan. 7, 1981, and the couple resided in Salina, Kansas for many years.
Bruce was employed as a print operator at the Salina Journal for several years and worked as a grain operator for the Mid-Kansas Co-Op in Windom, Kansas for a few years. He also was employed for the Post-Star in Glens Falls as a print operator for a few years.
You have free articles remaining.
He coached a team for many years with the Savation Army Youth Football League in Salina, Kansas and in Missouri. He also played with the Glens Falls Greenjackets football team for a few years. Bruce enjoyed coaching, fishing, and spending time with his grandchildren.
Besides his parents, he was also predeceased by a step-father, Fred Mann; one brother, Robert Senecal; a step-brother, Fred Senecal ; and a step-sister, Iris Murphy.
Survivors besides his wife of 36 years include two son, Jeremy M. Senecal (Emily) of Castle Rock, Colorado, and Todd D. Senecal (Emily) of Salina, Kansas; eight grandchildren, James, Addyson, Brayden, Grace, Aidyn, Brycen, Bella, Brooklyn; two sisters, Patricia Breen of Saratoga Springs and Lillian E. Reynolds of Corinth; and several aunts, uncles, nieces, nephews and cousins.
A Memorial Service will be held Sunday at 2 p.m., at the Densmore Funeral Home, Inc., 7 Sherman Ave., Corinth.
Friends may call from 1 to 2 p.m., at the funeral home, prior to the service.
The family wishes to thank our family and friends and the staff of the ICU at Saratoga Hospital for their kindness and care shown to Bruce during his illness.
The family suggests memorials take the form of donations to the Corinth Youth Football Program, 102 Oak St., Corinth, NY 12822.
To plant a tree in memory of Bruce Senecal as a living tribute, please visit Tribute Store.