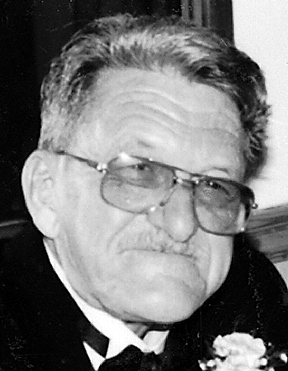 HADLEY - William Alex White, 81, of Hadley passed away peacefully surrounded by his family at Glens Falls Hospital on Thursday, March 11, 2010, following a brief illness.
He was born March 26, 1928, in Lake Luzerne, N.Y., to the late Alec and Addie White.
He is survived by his wife of 59 years, Shirley White; one son, Michael and his wife, Christine White, of Conneaut Lake, Pa.; and a daughter, Darci Cox and her fiance, Mike Graska, of Corinth; three grandchildren, Stephen Singley of Hadley, Shaun and Brittany White of Conneaut Lake, Pa.; and several nieces, nephews and many dear friends.
He worked for International Paper Company for 44 years. He was an assistant Scout Master of Troop 28 in Lake Luzerne for many years. He was also a season ticket holder for Adirondack Hockey for 25 years along with being a member of the booster club.
He was an outdoorsman, enjoyed his garden, but most of all love and enjoyed his family.
A memorial service will be held at 11 a.m. Saturday, April 3, at the Presbyterian Church, 7 Bridge St., Lake Luzerne.
In lieu of flowers, donations may be made in loving memory of William to the Albany Medical Center Foundation, Anatomical Gift Program, 43 New Scotland Avenue, Mail Code 119, Albany, NY 12208.