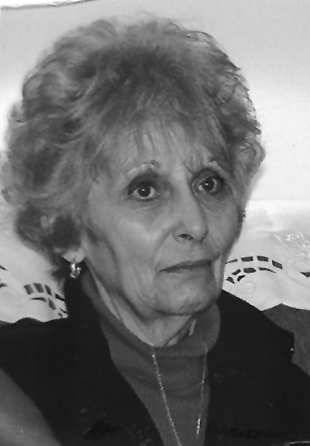 CORINTH -- Helen M. (Diehl) Hossann, 63, of Hill Avenue and everyone's favorite waitress, died Wednesday, Dec. 16, 2009, at her home surrounded by her loving family.
Born on Aug. 30, 1946, in Corinth, she was the daughter of the late Harold and Marion (Lindsey) Diehl.
Helen graduated from Hadley-Luzerne High School in 1964.
She was employed as a waitress in the area for many years, working at "Jack's Place" in Corinth for more than 20 years and most recently at "Mollies Mason Jar" in Corinth and in Hadley.
Helen enjoyed going to the casinos, shopping, reading, spoiling her animals and visiting with her family and friends.
Besides her parents, she was also predeceased by her son, Timothy J. Wendell.
Survivors include one daughter, Debra Williams and her husband, Guy, of Corinth; two grandsons, Andy and Jeffrey Bourdeau of Corinth; three sisters: Jean Cowles and her husband, Gregory, of Fort Edward, Elaine Allen and her husband, Neil, of the Town of Day, and Sandra Farrell and her husband, David, of Stony Creek; one brother, Gary Diehl and his wife, Kim, of Lake Luzerne;
several aunts, uncles, nieces, nephews and cousins; and her special friend, Lynn Irish of Corinth.
A memorial service will be held at 11 a.m. Saturday, Dec. 19, 2009, at the Densmore Funeral Home, Inc., 7 Sherman Ave., Corinth with the Rev. Robert Jewell, officiating.
A private committal service will be held in the spring at Corinth Rural Cemetery.
Friends may call from 7 to 9 p.m. Friday at the funeral home.
The family suggests that memorials take the form of donations to the American Cancer Society, Mount Royal Plaza, 959 Route 9, Queensbury, NY 12804.