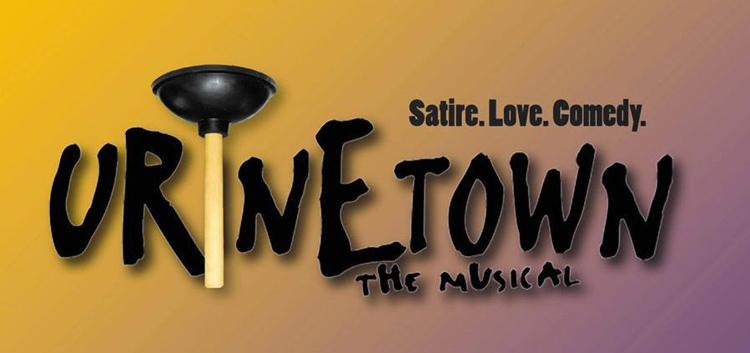 THURSDAY, FRIDAY, SATURDAY, SUNDAY
GLENS FALLS — The Glens Falls Community Theatre will perform "Urinetown: The Musical," at 7:30 p.m. Thursday, Friday and Saturday and at 2 p.m. Sunday at the Charles R. Wood Theater, 207 Glen St.
"Urinetown, The Musical" is a raucous musical comedy-satire with numerous song-and-dance production numbers. There is a love story between a corporate magnet's daughter and a downtrodden young man who reside in an Everytown during a 20-year drought, but on "opposite sides of the tracks."
The show received 13 Tony Award nominations during its run — winning for Best Music, Best Direction and Best Book.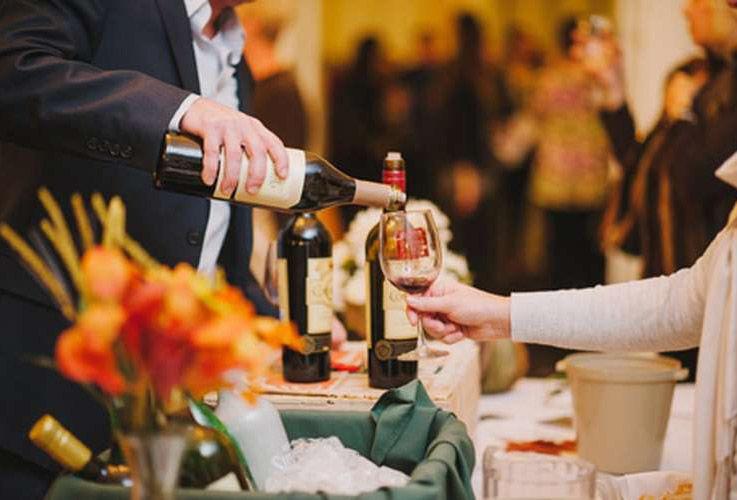 Chapman Historical Museum Wine & Chocolate Tasting
GLENS FALLS — The Chapman Historical Museum will host its 14th annual Wine & Chocolate Tasting from 5:30 to 8 p.m. Friday at the Queensbury Hotel, 88 Ridge St. Sample more than 70 domestic and imported wines selected by Adirondack Wine Merchants.
Event highlights include four artisanal spirits tables, gourmet chocolates, artisan cheeses, chocolate desserts, live entertainment by King's English, a silent auction of themed gift baskets, a photo booth and raffle prizes.
Tickets are $50. Tickets may be purchased at the museum, 348 Glen St., or call the museum at 518-793-2826 for tickets. Proceeds from the event benefit the Chapman Historical Museum.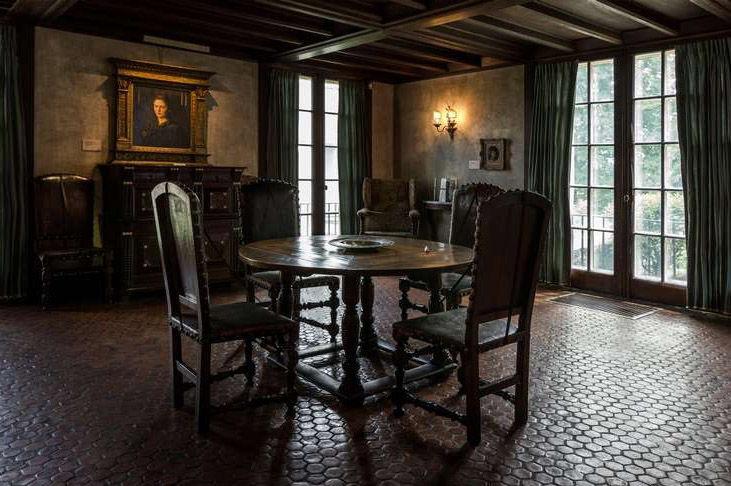 GLENS FALLS — Art in the Public Eye is returning to The Hyde Collection with a new Murder Mystery Tour of Hyde House from 6 to 7 p.m. Friday at 161 Warren St. Engage with curious characters inspired by the artists and artworks of the museum to examine who is truthful and who is hiding something.
Svetlana & The Delancy Four Band at The Park Theater
GLENS FALLS — The Park Theater will host Svetlana and The Delancy Four Band at 7:30 p.m. Friday at 14 Park St. Svetlana is a vocalist from New York and a leader of the New York-based swing band The Delancey Four. Tickets cost $20. For more information, go to www.parktheatergf.com.
'Faith Healer' at Hubbard Hall
CAMBRIDGE — See The Little Terrible Theatre, a company from West Cork, Ireland, perform Brian Friel's "Faith Healer" live at 7:30 p.m. Friday and Saturday and at 2 p.m. Sunday at Hubbard Hall, 25 E. Main St.
Considered one of Brian Friel's greatest works, "Faith Healer" is a haunting drama told through a series of monologues. Confusing memories of events past are recounted by itinerant faith healer Frank Hardy, his wife Grace, and his manager Teddy. It is a story filled with contradictions, and the audience must decide who is telling the truth and what really happened in the end.
Tickets are $25 for adults; $10 for students 21 and younger.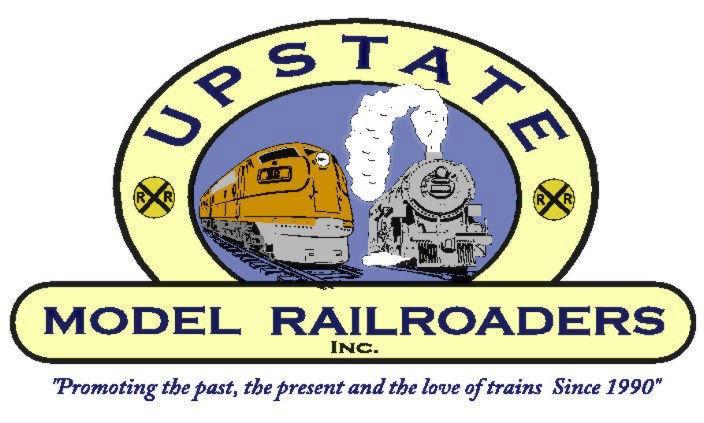 Upstate Model Railroaders Annual Train, Hobby, and Crafts Expo
SOUTH GLENS FALLS — The Upstate Model Railroaders annual Train, Hobby and Crafts Expo will take place from 10 a.m. to 4 p.m. Saturday at the Epic Ventures Building, Chase Sports Complex, 22 Hudson Falls Road.
Vendors will be selling model railroad, hobby merchandise and handmade crafts. There will be bounce houses for the kids, model railroad layouts in multiple scales, RC planes and cars, and a white elephant table. The club layout rooms will be open for visitors.
Admission is $6 for adults; free for children younger than 12. For more information, call 518-832-3511 or 528-683-3656. This event is sponsored in part by financial advisor Carl Cedrone and Freedom Machines.
All proceeds go to benefit the nonprofit organization Upstate Model Railroaders.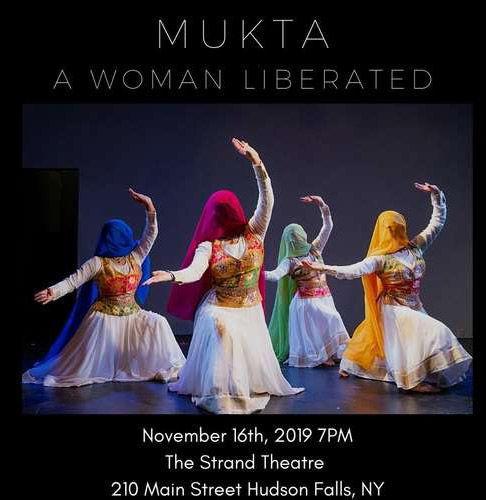 'MUKTA, A Woman Liberated'
HUDSON FALLS — "MUKTA, A Woman Liberated," a dance production that highlights a pivotal dialogue between a modern woman, or nayika, and her inner Goddess, will be performed at 7 p.m. Saturday at The Strand Theatre, 210 Main St.
Through original poetry, music and movement, "MUKTA" follows the internal journey of a nayikas struggle to achieve her dreams while living in a patriarchal society. The performance culminates in celebrating a woman's power to rise above all obstacles. In Sanskrit, "MUKTA" means liberation.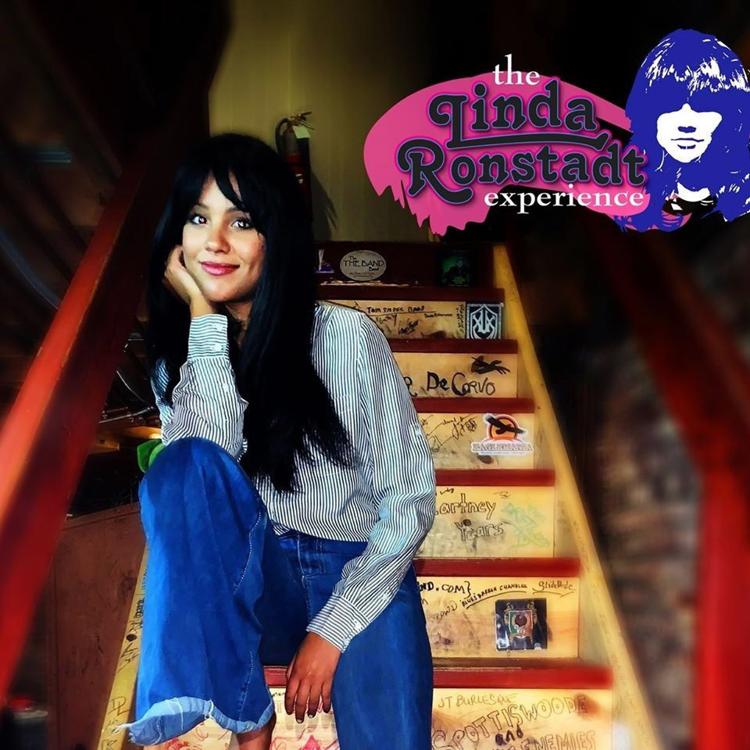 The Linda Ronstadt Experience
HUDSON FALLS — American Idol finalist Tristan McIntosh will perform the music of Linda Ronstadt from 3 to 5 p.m. Sunday at The Strand Theatre, 210 Main St. Tickets cost $20 and can be purchased at www.brownpapertickets.com/event/4319419.
GLENS FALLS — The World Awareness Children's Museum will offer Baklava & Books from 3 to 4 p.m. Monday at 89 Warren St. Learn about Greece and sample Baklava (which contains nuts), read a story about Greece and do a Greece-themed craft.
The program is free with admission and open to all ages. General admission is $5; children younger than 3 are free. Donations are accepted.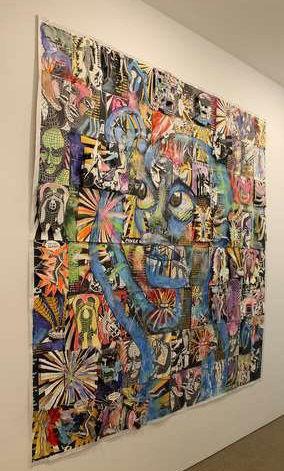 GLENS FALLS — The Hyde Collection will host a Mixed Media Mashup from 10:30 a.m. to 1 p.m. Saturday at 161 Warren St. Mixed media is an art technique embraced by modern masters like Picasso and adopted by contemporary artists as reflected in the Artists of the Mohawk Hudson Region display.
Join Museum Educator Jenny Hutchinson in the Art Studio to create a unique artwork combining printmaking, painting and drawing all in one image.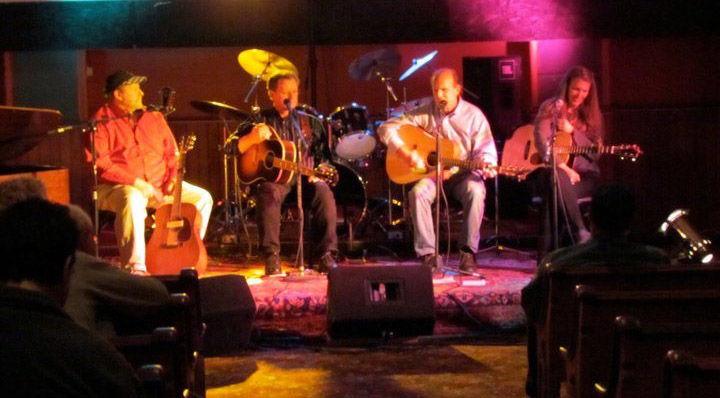 HUDSON FALLS — GUODPRODUCTIONS presents Songwriters in the Round at 7 p.m. Thursday at the Strand Theatre, 210 Main St. Featured writers will be Phil Henry, John Kribs, Steven L. Smith, Ray Agnew and host Doug Irving.
This will be the fifth appearance in a round for Henry, an award winning folk singer from Vermont. Kribs is a songwriter and guitar player, having been affiliated over the years with The McKrells, the Blue Billies and the Racquet River Rounders.
This is Smith's first solo songwriters round at the Strand. He is more frequently seen fronting his classic rock band. Agnew hails from the Glens Falls area and spent much of the last decade in the Adirondacks at Paul Smith's College.
Irving is the upstate New York chapter coordinator for the Nashville Songwriters Assoc. International and is currently working on his 21st album/CD.
General admission at the door is $12; students and seniors cost $10. For more information, go to www.mystrandtheater.org.
Best Bets are compiled by Gretta Hochsprung. If you'd like to let her know about an upcoming event, email ghochsprung@poststar.com or call 518-742-3206.
Stay up-to-date on what's happening
Receive the latest in local entertainment news in your inbox weekly!