National
Trump says he expects to be arrested, calls for protest
NEW YORK — Donald Trump claimed Saturday that his arrest is imminent and called for his supporters to protest as a New York grand jury investigates hush money payments to women who alleged sexual encounters with him.
Even as a Trump lawyer and spokesperson said there had been no communication from prosecutors, Trump declared in a post on his social media platform, Truth Social, that he expects to be taken into custody on Tuesday.
His message seemed designed to preempt a formal announcement from prosecutors and to galvanize outrage from his base of supporters in advance of widely anticipated charges. Within hours, he sent a fundraising email to supporters while influential Republicans in Congress issued statements in his defense.
In a later post, the 2024 presidential candidate directed his overarching ire in all capital letters at the Biden administration and raised the prospect of civil unrest: "IT'S TIME!!!" he wrote. "WE JUST CAN'T ALLOW THIS ANYMORE. THEY'RE KILLING OUR NATION AS WE SIT BACK & WATCH. WE MUST SAVE AMERICA!PROTEST, PROTEST, PROTEST!!!"
It evoked the rhetoric he used shortly before the insurrection at the U.S. Capitol on Jan. 6, 2021. After hearing from the then-president at a Washington rally that morning, his supporters marched to the Capitol and tried to stop the congressional certification of Democrat Joe Biden's White House victory, breaking through doors and windows of the building and leaving police officers beaten and bloodied.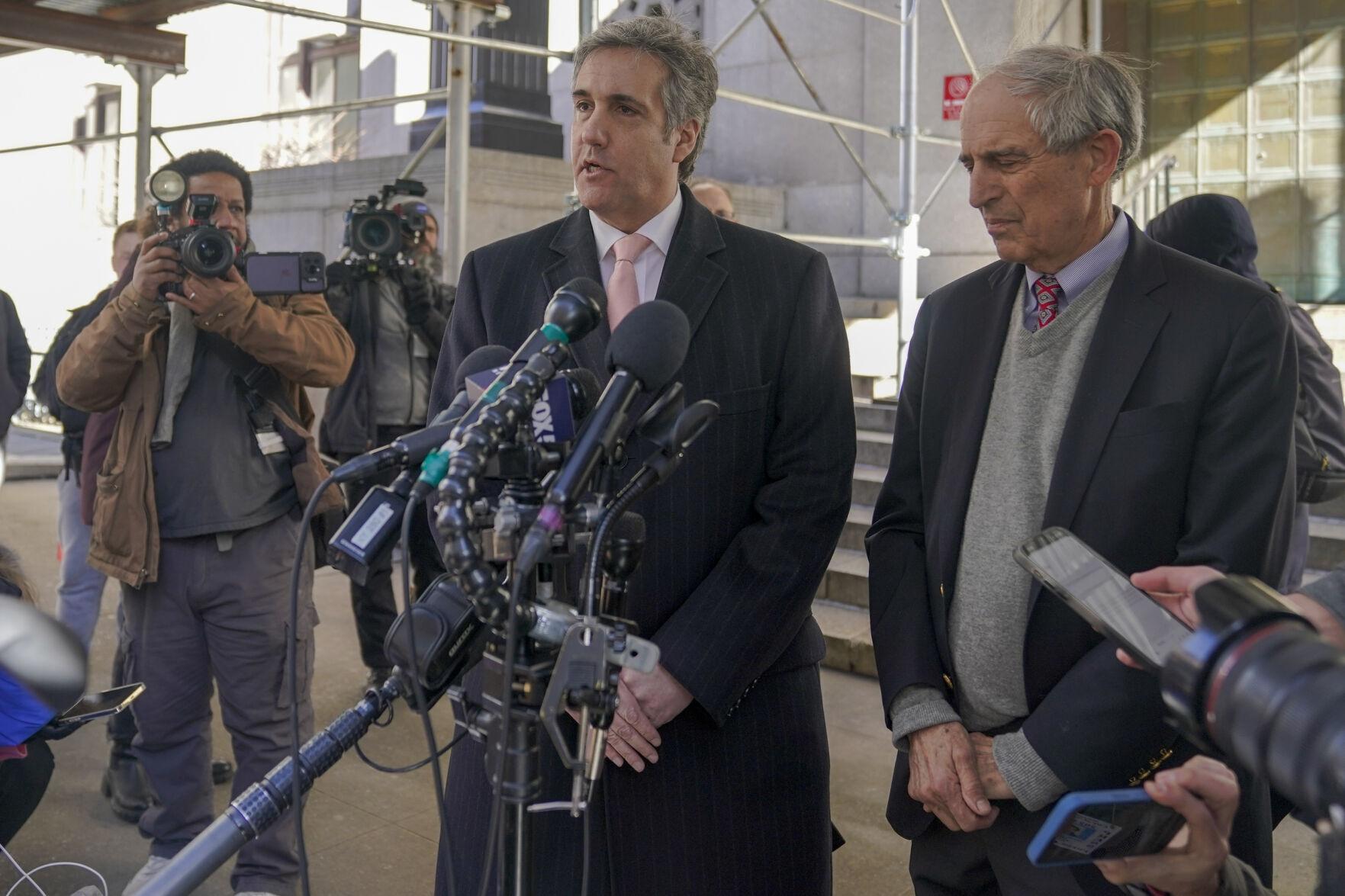 A grand jury has been hearing from witnesses including former Trump lawyer Michael Cohen, who says he orchestrated payments totaling $280,000 in 2016 to porn actor Stormy Daniels and Playboy model Karen McDougal in exchange for their silence about Trump during his first presidential campaign.
District Attorney Alvin Bragg is thought to be eyeing charges and recently offered Trump a chance to testify before the grand jury. Law enforcement officials are bracing for the public safety ramifications of an unprecedented prosecution of a former American president.
But there has been no public announcement of a time frame for the grand jury's secret work in the case. At least one additional witness is expected to testify, further indicating no vote to indict has yet been taken, according to a person familiar with the investigation who spoke on condition of anonymity.
Still, Trump said on Truth Social that "illegal leaks" from Bragg's office indicate "THE FAR & AWAY LEADING REPUBLICAN CANDIDATE & FORMER PRESIDENT OF THE UNITED STATES OF AMERICA, WILL BE ARRESTED ON TUESDAY OF NEXT WEEK."
Trump lawyer Susan Necheles said that post was "based on the media reports," though the origin of Trump's Tuesday reference was unclear. The district attorney's office declined to comment.
Trump's aides and legal team have prepared for the possibility of an indictment. Should that happen, he would be arrested only if he refused to surrender. Trump's lawyers previously said he would follow normal procedure, meaning he would likely agree to surrender to police or directly to Bragg's office.
It is unclear whether his supporters would heed his protest call or if he retains the same persuasive power he held as president.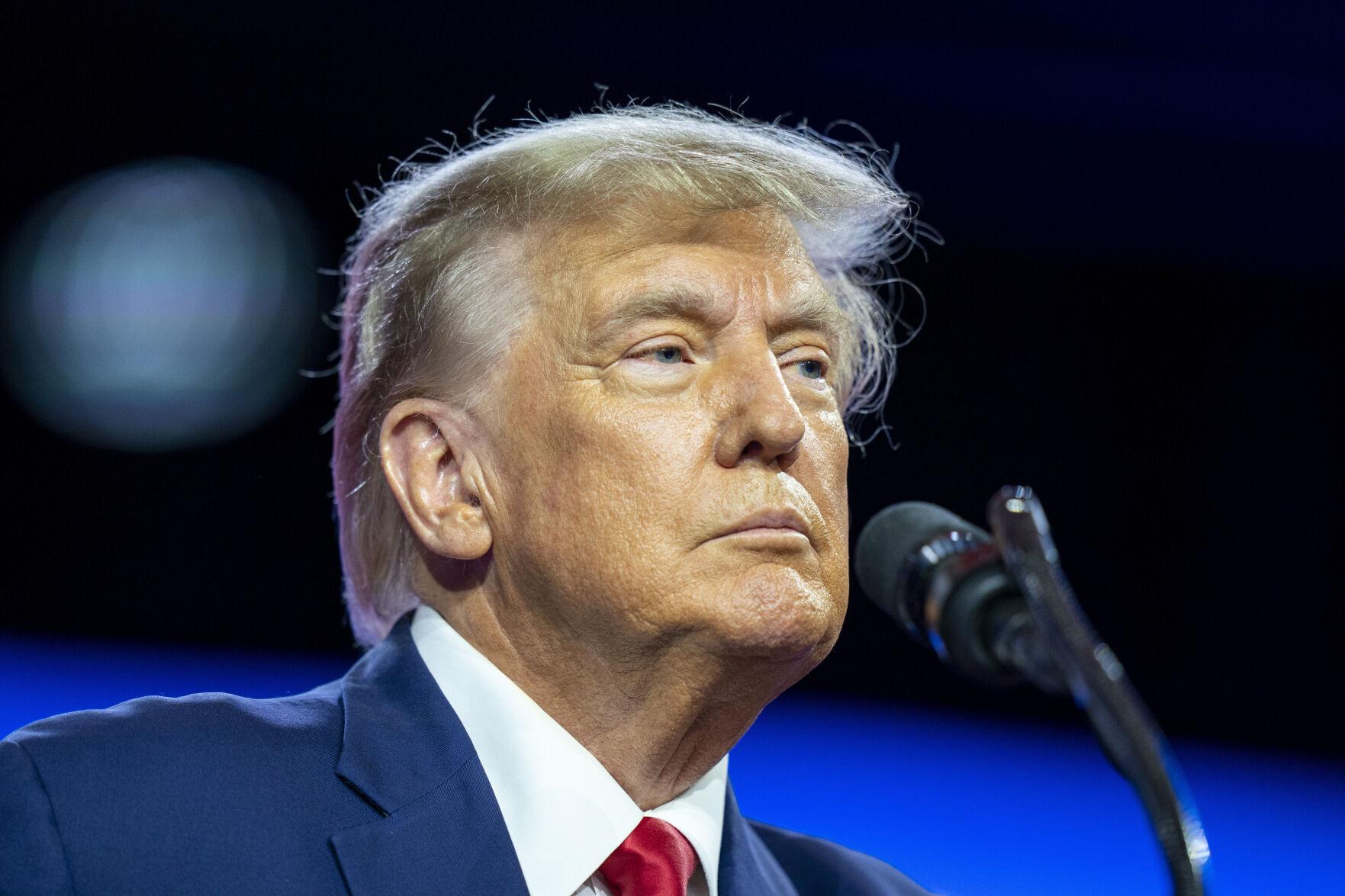 Trump, 76, has said he would continue his presidential campaign even if indicted; his first rally is set for Waco, Texas, on March 25 and he was scheduled to appear Saturday evening at the NCAA Division I wrestling championships in Tulsa, Oklahoma. Still, there is no question an indictment would be a distraction and give fodder to opponents and critics.
Republicans rushed to Trump's defense Saturday, including some potential rivals for the GOP's 2024 presidential nomination. While would-be opponents are eager to convince voters that it is time to move on from Trump, they recognize the multiple Trump investigations are unpopular with his supporters and they fear alienating his loyal base.
U.S. Rep. Elise Stefanik, R-Schuylerville, put out a statement in response to Trump's comments.
"This is unAmerican and the radical Left has reached a dangerous new low of Third World countries. Knowing they cannot beat President Trump at the ballot box, the radial (sic) Left will now follow the lead of Socialist dictators and reportedly arrest President Trump, the leading Republican candidate for President of the United States. This is just a continuation of the disgraceful and unconstitutional pattern going back to the illegal Russian collusion hoax to attempt to silence and suppress the will of the voters who support President Trump and the America First Movement," she said in a news release.
House Speaker Kevin McCarthy said a possible indictment would be "an outrageous abuse of power by a radical DA who lets violent criminals walk as he pursues political vengeance" against Trump. The California Republican said he would direct relevant GOP-led House committees "to immediately investigate if federal funds are being used to subvert our democracy by interfering in elections with politically motivated prosecutions."
"Well, like many Americans, I'm just, I'm taken aback," said former Vice President Mike Pence, who is widely expected to enter the 2024 presidential race. In an interview with SiriusXM's Breitbart News, he said the inquiry "reeks of the kind of political prosecution that we endured back in the days of the Russia hoax and the whole impeachment over a phone call."
Vivek Ramaswamy, a conservative tech investor who is a declared candidate, said a "Trump indictment would be a national disaster" and called on Bragg to "reconsider."
Representatives for Florida Gov. Ron DeSantis, another potential candidate who is seen as Trump's most serious rival, did not immediately respond to requests for comment Saturday — a decision publicized by a super PAC supporting Trump's candidacy. Former U.N. Ambassador Nikki Haley, another declared candidate, did not address the investigation while campaigning in South Carolina.
Ramaswamy called on Haley and DeSantis to join him in condemning the possible indictment.
Trump faces separate criminal probes in Atlanta and Washington over his efforts to undo the results of the 2020 election. A Justice Department special counsel also is presenting evidence before a grand jury investigating Trump's possession of hundreds of classified documents at his Florida estate.
Here's a look at who's in and who is considering a 2024 run for the Republican nomination. Plus a few to keep an eye on.