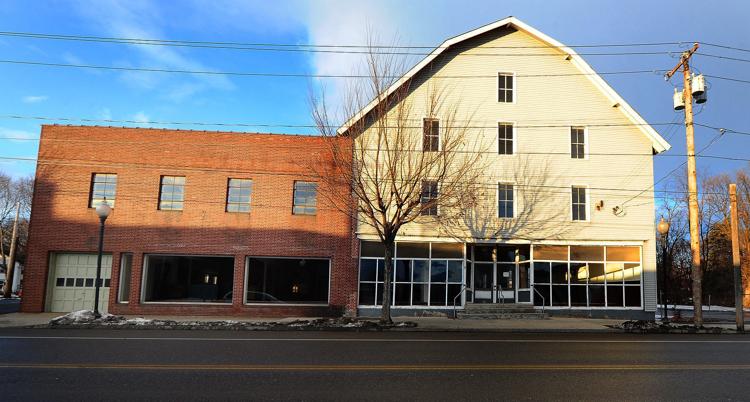 GLENS FALLS — Kim Cook said fundraising for the Code Blue shelter feels as if she made a winning touchdown and someone told her the goal line was another 100,000 yards further.
After all, $100,000 is the new price tag on the water and sewer portion for the new shelter on Warren Street.
Cook and her Open Door Mission team hit their Phase 1 fundraising goal of $650,000 the first week in January. But it was just before this that Cook was told about the unforeseen water and sewer problems, which came with a much larger cost than anticipated.
Working in the winter has made the project more expensive, as well as the extent of the construction that needs to be done.
Raising money in January hasn't made the process any easier.
"If our original goal stayed the same, we'd be opened and celebrating," Cook said last week.
"I hate it, but this is where we're at."
Cook confessed that she isn't sure if the cold-weather shelter on Warren Street will open at all this winter.
At this point, her only option is to raise the money, which is done through donations and grants.
She added that if they wait until spring, it may save money on the project. But waiting until spring also means higher costs in running multiple locations as well as needing hotel rooms for overflow at Code Blue.
Cook's current plan is to weigh water and sewer options and continue to fundraise.
But she made it clear that things aren't standing still until then.
She and her staff are working on new programs and classes for when the Warren Street shelter does open. There's a new resource navigator who has already begun connecting the homeless to community resources, too. Open Door has partnered with other local organizations including Adirondack Health Institute, Baywood Center, Family Services Association, Hudson Headwater Health Services, Moreau Community Center, Warren-Washington Association for Mental Health and Washington County Department of Social Services to vamp up networking, and Cook is actively housing guests every night in the temporary warming shelter on Henry Street.
"There's been a lot of back and forth with people thinking that we aren't housing people, even though we are," Cook said.
"This is not just a cold weather thing. We work hard on this all year round and we are determined to make it happen for our guests."
The House of Grace of the Adirondacks, a former hospice facility, is the current Code Blue shelter location until the Open Door's new facility on Warren Street is completed. They've averaged 10 to 12 guests a night, but only have 8 beds. Cook's been putting the rest up in hotels, but that gets pricey.
She noted that when the new shelter opens, there will be 19 beds for guests.
Eventually there will be 50 emergency night beds and 20-25 beds designated for a one year program — an amount Cook and other agencies thinks is necessary.
An estimated 1,517 people experienced homelessness on a single night last year, according to the Point-in-Time count for the Capital Region.
Of that, 361 were children.
And despite the setbacks and struggles Cook has faced since November, she said there's been joy along the way.
"We've seen people getting housing for the first time in 10 years," Cook said smiling.
"To see someone who has been homeless for that long, who now has a job and is paying is own rent and had Thanksgiving in his own apartment … you can't beat that," Cook said.
"That's why we are doing this."