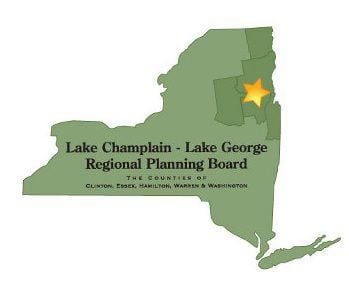 A government watchdog's concerns about financial losses and administrative control at a "regional planning board" has led Warren County to request more oversight of the organization.
The Lake Champlain-Lake George Regional Planning Board's operations drew the attention of Queensbury resident Travis Whitehead after police concluded that David Decker, the former director of Lake George Watershed Coalition, had defrauded the planning board as part of a wide-ranging theft scheme.
Whitehead said he found that some members of the planning board's board of directors said they had missed meetings, with one having to inform the board, after two years, that he was a member. Also, board minutes and audits were not readily available. The board was not subject to the same state financial oversight as state authorities or other economic development groups, because it is a council and not a corporation.
Whitehead's questions led the county Board of Supervisors to hold off last month on a $7,000 payment to the board.
While the Lake George-based planning board assists five counties, its director and employees are considered Warren County employees, and Whitehead said its financial reports showed "allowances" for losses on loans of $488,000 in 2015 and $532,000 in 2016. The board had another $1.8 million in outstanding loans as of the end of 2016. 
His questions led to the organization's director coming to a county Board of Supervisors Finance Committee meeting on Thursday to explain what the organization does and to whom it is accountable.
Director Walter Young said the board is an economic development agency that operates a revolving loan fund and also provides assistance to municipalities and other organizations. It is also "host agency" for the Adirondack/Glens Falls Transportation Council.
He said its books are audited annually with no problems found. As an agency trying to spur economic development, it's loan portfolio and its grants are overseen by the agencies that provide them funding.
Each of the counties that is part of the board's region, which include Warren, Washington, Essex, Hamilton and Clinton, pay annually for its operation, but Young said the board's budget has not increased since 1981.
"You guys should be happy with that," he said.
Several Warren County supervisors said they wanted to see if there was a way for other counties to contribute to retirement costs for the planning board's employees and to be better apprised of its activities.
"We just don't know enough," Queensbury at-Large Supervisor Doug Beaty said. "I don't want another Dave Decker coming down the pike to us."
Lake George Supervisor Dennis Dickinson defended the organization, which led to a nasty exchange between he and Beaty during the meeting.
"The town of Lake George uses the planning board a lot," Dickinson said. "They have been a real asset for us. They are there, they are available."
At the request of county supervisors, Young agreed to attend monthly Warren County Economic Development Committee meetings to keep county supervisors better informed.
"I'd love to hear about all of the things you are doing," Glens Falls 3rd Ward Supervisor Claudia Braymer told him.
Charges against Decker are still pending, and he has pleaded not guilty. He was accused of fraudulently receiving nearly $70,000 from the Lake Champlain-Lake George Regional Planning Board as part of a watershed protection project and faces 20 charges in all, alleging he stole $169,156.