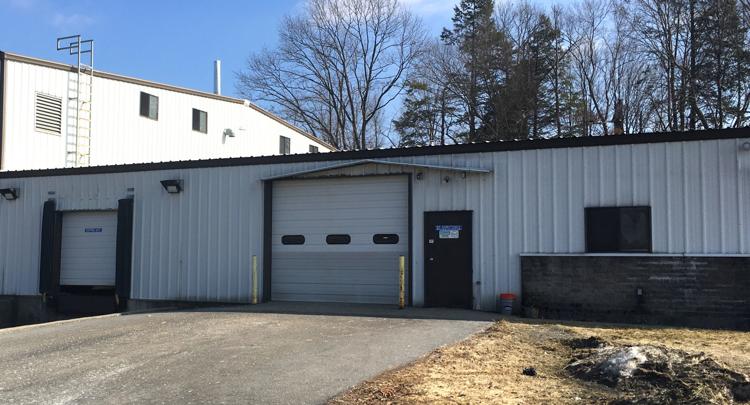 KINGSBURY — A chemical that could cause cancer has been found near the Warren-Washington Airport Industrial Park, and state workers are now testing wells to make sure residents are safe.
So far, they have found one contaminated residential well on Dean Road, they said.
The well water was contaminated with PFOA, a chemical that was used to make Teflon. Officials with the state Department of Environmental Conservation installed a filter and the water now tests as safe.
The DEC will use the results of the tests to try to determine the source of the PFOA.
The tests and the filter are free, but residents can refuse.
And many of them are saying no to the DEC. Some said they feared it would be expensive or that they would be required to move away.
"I'm never going to leave this place," said resident Vince Shay, who is willing to take his chances with PFOA.
"Our lives are so poisoned by chemicals anyway, what's the difference?" he said.
Another resident said he was sure his water wasn't contaminated.
"I told them no, no testing here. I feel pretty healthy," said Jeff Flynn. "There probably isn't any concern."
He also doesn't trust the state.
"I don't think they're worried about me," he said. "Are you really just trying to build a case against this company? I don't believe you are that concerned about my personal well-being."
A nearby company that used PFOA until 2008 is considered a potential source, DEC said.
That manufacturer is W.F. Lake Corp. The owners deny that any PFOA ever left their facility.
"There was no disposal. There hasn't been any disposal," said W.F. Lake co-owner and secretary/treasurer John Hodgkins.
PFOA is burned off during the process of making Teflon, but some plants that use PFOA have inadvertently contaminated the water supply.
Hodgkins voluntarily reported to the state that the company used PFOA for a few years before switching to a safer chemical developed to avoid PFOA.
After that report, last year, he explained to The Post-Star that Kingsbury was not in danger.
"We have zero process water. We have nothing leaving the building as far as any of the process material," he said. "So there's nothing that goes out into any form of groundwater. There's no floor drains, no leach fields, no nothing."
PFOA is the same chemical that contaminated the water supply of the village of Hoosick Falls. In that case, St. Gobain Performance Plastics is located close to the village's wells. That plant used PFOA for decades.
DEC tested wells near W.F. Lake because the company reported using PFOA. The agency also tested wells near the airport, which uses PFOA in its firefighting foam.
The wells near the airport were not contaminated, DEC officials said.
The PFOA they have found in Kingsbury leads them to suspect the source is W.F. Lake, so they plan to test the soil and groundwater around the facility. If they don't find evidence of contamination, they will look elsewhere for the source.
In the meantime, they're working hard to persuade residents to let them test and clean their water. Often residents need repeat visits and education before they agree, DEC officials said.
So far, of about 62 properties, more than 20 owners have agreed to testing, the DEC said.