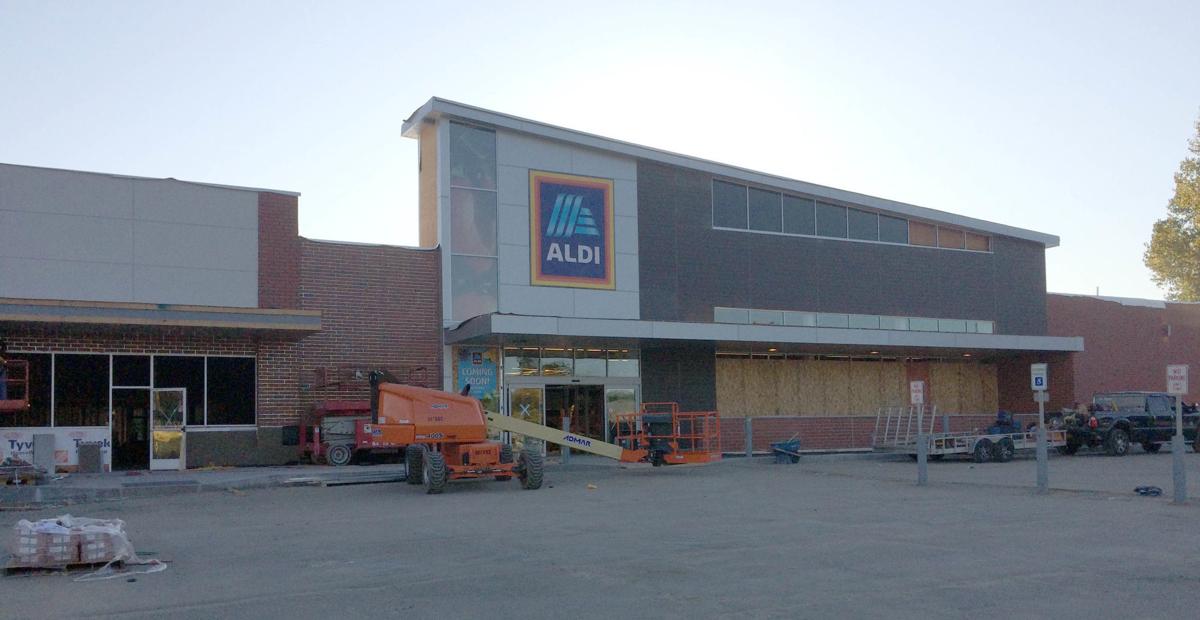 QUEENSBURY — Two grocery stores located a few hundred feet from each other on Upper Glen Street will do battle to see who has the most perfect produce and dazzling deals.
Aldi announced it will open its new store at 763 Glen St. on Oct. 24 and hold a ribbon-cutting ceremony at 8:30 a.m.
Price Rite, located across the parking lot in the same plaza as the new Aldi store, will hold a grand reopening this Friday for its store at 751 Glen St.
Aldi is closing its 15,500-square-foot store at 176 Quaker Road on Oct. 23 at 8 p.m. and moving into its new home at the old Toys R Us store. The new store will have nearly 22,000 square feet and there will be space for an additional tenant.
The new layout features extensive refrigeration space. Aldi expanded its product offerings by 20% and increased its fresh food selection by 40% with many organic, convenient and easy-to-prepare options, according to a news release.
Seen here is the produce section in one of Aldi's newer stores. Aldi is set to open its new store at the former Toys R Us building on Upper Gl…
The store will be open daily from 9 a.m. to 8 p.m.
"Customers are our priority at Aldi, and we're constantly looking for ways to make grocery shopping the best it can be," said Bruce Persohn, division vice president for Aldi, in a news release. "We're excited to introduce residents in Queensbury to our updated store experience, with the same simple approach: great food at great prices."
In addition, Aldi offers an online delivery service through Instacart.
QUEENSBURY — The Queensbury Planning Board last week approved Aldi's plan to renovate the old Toys R Us on Upper Glen Street into a 25,000-squ…
The company employs about 15 to 20 people and is always looking for more workers. For more information, visit careers.aldi.us.
The first 100 customers at the Aldi event will receive gift cards. Shoppers can also enter a sweepstakes for a chance to win a year's supply of produce from Aldi.
Persohn said in a follow-up email that the current Quaker Road location will be sold, including the land.
Price Rite
Price Rite will have a grand reopening at 8 a.m. Friday. The first 400 customers in line will receive a $20 Price Rite gift card. The company said the store will have bright and revitalized décor and also a new "Drop Zone," which will have special deals on grocery and private label items that are typically priced at $5 or less. The store also has lowered prices.
Price Rite on Upper Glen Street, Queensbury, is holding a grand reopening for its refurbished store on Friday. 
Price Rite Marketplace President Jim Dorey said in a follow-up phone interview that the new design is based upon customer feedback. The new stores feature a more open, brighter look with new signs to make it easier to get around and less clutter.
The company tried out the changes in three Pennsylvania stores and they were well received.
"We started attracting new customers who hadn't been in in a long time," he said.
The store also has added more fresh produce and meats at an affordable price point, he added.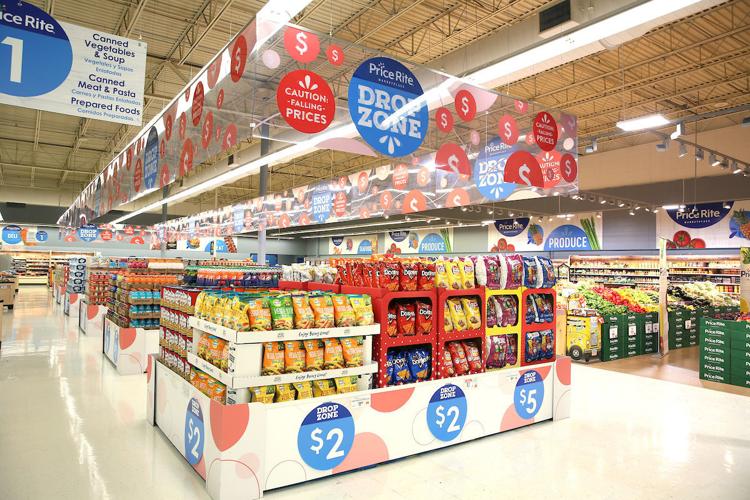 There are about 30 to 40 different products in the Drop Zone including name brands as well as Price Rite brands, according to Dorey. People can shop for the deals until the product is gone and new products are rotated in.
"It's fun and it's exciting," he said.
The store also has a line of organic products called Wholesome Pantry.
Dorey said in addition to upgrading the produce and other goods, the store has beefed up general merchandise products. These are seasonal items such as air conditioners, electric fireplaces, slow cookers, carpets and even some toys during the holiday season, according to Dorey.
"We're really able to give some fantastic deals on high-quality things," he said.
The stores typically employ 40 to 50 people, according to Dorey.
Dorey would not disclose the cost of the investment.
When asked about whether the changes were in response to Aldi moving in next door, Dorey said renovating the Queensbury store was always a part of the plan. The company is about halfway through redoing all 60 stores. He wants people to come and see the new look.
"We know you have a lot of options," he said.
The business news you need
With a weekly newsletter looking back at local history.