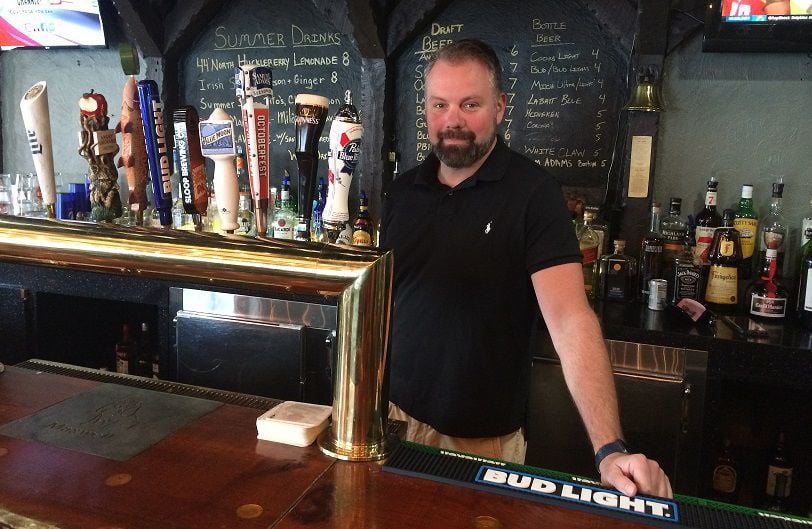 HUDSON FALLS — Scott Boucher has gone from a bar patron to a bar owner.
Boucher recently opened Mullen's Pub at 198 Main St., the former location of Maxwell's Pub, which had been operated by Peter Brown.
"I've been visiting Maxwell's since it opened 18 years ago," Boucher said in an email. "I live in Hudson Falls and always thought it would be fun to own a pub here. I've always thought if I was going to take the leap, it would be right here."
Boucher worked in the restaurant and bar in the early to mid-2000s.
The new bar takes its name from his mother's maiden name.
The pub was shut down for about a month and a half so he could clean, paint and reorganize the place to make it his own, according to Boucher. His friends and family helped with the cleaning and painting and also hung some sports memorabilia. He also had to obtain the liquor license.
Boucher has not made any structural changes.
"I have plans for the future, if everything works out," he said.
The menu lists typical pub fare with some Irish additions and various specials from Chris Holcolm, Boucher said.
The kitchen hours are from Tuesday through Saturday from 11 a.m. to 10 p.m. and last call is around 11:30 p.m. The hours on Sunday are from 11 a.m. to 8 p.m.
Boucher said a grand opening will be announced in the coming weeks.
"We still have a few kinks to iron out," he said. "I want to thank everyone that helped me through the process. You know who you are — couldn't have done it without you."
The business news you need
With a weekly newsletter looking back at local history.