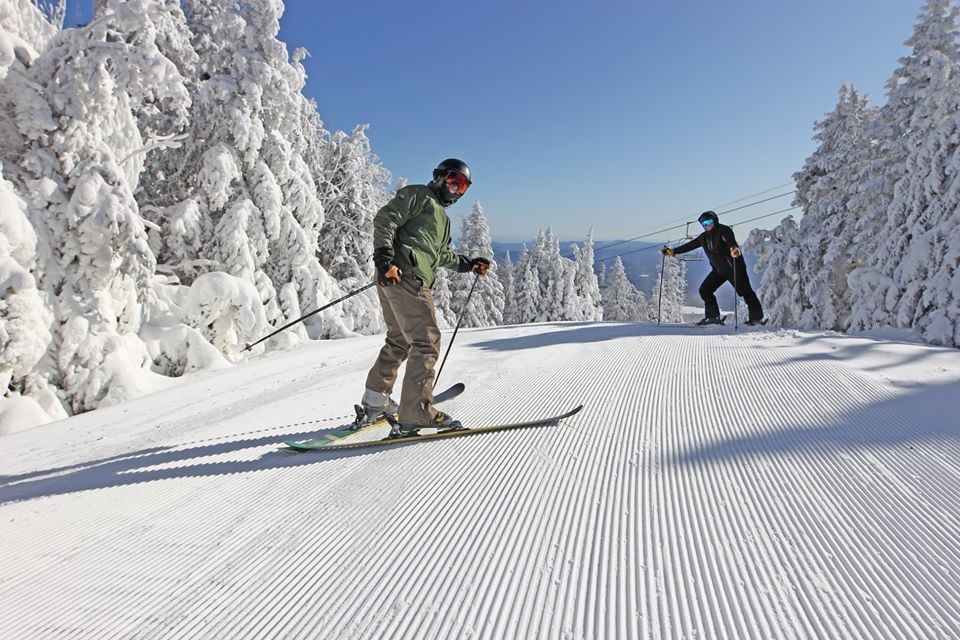 JOHNSBURG — Gore Mountain was so busy this past holiday weekend that some people could not even get to the slopes.
The new snow brought the masses out to the mountain on Sunday and Monday. Johnsburg Supervisor Andrea Hogan said major traffic issues resulted.
A high school meet was held at the Ski Bowl portion of the resort, and some student skiers missed out because they were stuck in traffic, Hogan said.
"It was crazy," she said.
"Traffic was backed up all the way to Wevertown," Lake George Supervisor Dennis Dickinson said.
The result was a big three-day weekend for businesses in the North Creek area, although it was clear that some skiers went home unhappy, at least on Sunday.
You have free articles remaining.
Emily Stanton, marketing manager for Gore, said many skiers arrived around the same time, which created the jam-up.
"It was a huge crowd that hit all at once — the holiday weekend and natural snowfall had everyone ready to hit the slopes at the same time. I am not aware of us turning people away, but there were several guests who opted to head out due to the influx of traffic and delays they experienced in getting here," she said. "Fortunately it is an uncommon occurrence, and we are sorry that Sunday's guests had difficulties in accessing the mountain as efficiently as they usually do."
Recent below-zero weather has given regional ski areas the cold temperatures they need for round-the-clock snowmaking, which should allow them to make up for some of the warmth and rain earlier in the month.
The cold will moderate for the rest of the week, with highs hitting the 30s late this week and Saturday bringing the possibility of more snow, lasting into Sunday.
West Mountain in Queensbury is hosting Snowfest at the ski area from 2 to 6 p.m. Saturday, with free live music, snow wagon rides ($10 per person), face painting, a photo ice sculpture, snow tubing and more.
Record cold in November — it was 3 degrees in Glens Falls on Nov. 13 — along with a couple of snowstorms later in the month allowed some northeastern ski areas to open very early.
But subsequent warmth and several bouts of rain wiped out that early advantage and many ski centers throughout the Northeast still do not have all their trails open.