In shorts and a T-shirt, Rick Conley was crouched against the stairwell of The Strand Theatre on Feb. 6, smoothing spackling paste onto the wall.
"It's a labor of love," he said, getting up and looking around the 1881 brick building that day by day receives a little more TLC from volunteers like himself.
The retired Hudson Falls high school teacher spends a lot of his time tending to the interior of the place he used to visit as a child, when the attraction was watching monster movies on the big screen.
Long ago, his dad had helped put in the theater's current front doors.
Now, Conley is making his own mark on the walls and ceilings of The Strand, which is seeing a revitalization in a village that is also waking up from a somewhat sleepy existence.
Each year The Post-Star gauges the business community and looks at trends in fields.
Conley's painting skills have reached other corners of the village as well. He even repainted a Civil War cannon in Juckett Park, to make it historically accurate. Conley was a history teacher, after all.
Some will tell him that Hudson Falls' Main Street is his palette, he said. It makes him laugh as he thinks about the time he was ready to leave for college.
"I didn't plan on coming back," Conley said, looking out the doors on Main Street.
But he did, and in recent years he has seen seven of eight vacant storefronts fill up and an excitement stirring in the community that he has not seen since his childhood.
Local photographer Kendall McKernon echoed Conley's sentiments.
McKernon, who captures moments in his hometown, in addition to serving on multiple community boards, said in a phone interview that he thinks Hudson Falls is headed toward becoming the model of small-town America.
"I think we have all the components," he said. "We just have to nurture it."
A history
Hudson Falls started out as the village of Sandy Hill, incorporated in 1810. A century later, it was renamed.
The village is home to about 7,000 people now; its population has declined over the years. About 20 percent of those residents are living in poverty, according to the U.S. Census Bureau.
Mayor John Barton, who has served in his role since 2008 and was a village trustee 18 years before that, said Hudson Falls had been a manufacturing community when he was growing up.
General Electric Co. had a base in Hudson Falls and Fort Edward, employing about 1,800 people in 1957. The company closed its Hudson Falls plant and moved employees to Fort Edward. Then it closed its doors there, too.
The loss hit the community hard, but Barton said it's taking a new direction.
With the state's redevelopment of Route 4 and a new Main Street going through the business district, traffic has picked up, bringing more people and more opportunity. Its architectural roots have put the business district on the National Register of Historic Places, too, and state and local government grant programs have invested nearly $10 million in the village since 2006.
Having a large number of people passing through is one of the key ingredients to revitalizing a community, said real estate developer Peter Hoffman. He sees potential in Hudson Falls and has invested in some downtown buildings.
But overall, he thinks many of the buildings need a significant amount of upgrading. There are spaces for new businesses, he added, but it needs to be "brought up to condition."
"It can't be lipstick on a pig material," Hoffman said. "It's run that course. You need more rejuvenation, complete renovation of the buildings."
Some locals are taking those kinds of projects on, and they're leaning the village toward a community arts and culture vibe, the mayor said.
"The arts and culture community was lacking, but we seem to be headed in that direction," Barton said. "With GE gone, we're no longer a manufacturing community. We've got to adapt and change."
Book-ending projects
Major renovations book-ending Main Street are already underway, said Deputy Mayor Robert Cook during a walking tour of the village on Feb. 1.
The former Washington County Courthouse at 122 Main St. is home to Forged restaurant, which opened its doors in May 2017.
Owner and chef A.J. Richards is looking forward to company in the building as the village begins to renovate the upstairs and turn it into event space.
A $500,000 state Main Street grant will be used to add an elevator and revamp the upstairs, which was a courtroom from 1873 to 1993. Cook said the village will go out to bid for construction in a few months.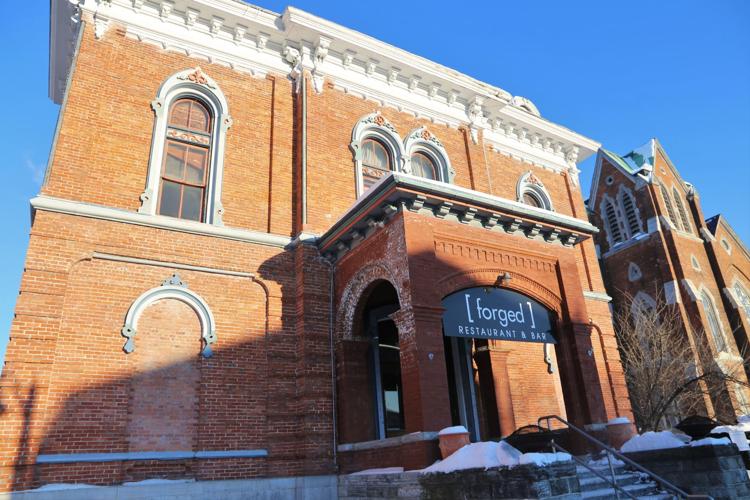 Down the road at 214-216 Main St., Village Attorney William Nikas is renovating the old Masonic Temple building.
He plans to turn the first floor into a steampunk-themed restaurant, which McKernon is helping design, with some storefronts. The second floor will house the offices of the Council for Prevention. The third and fourth floors will hold space for 10 to 12 local artisans, and the fifth floor could be rented out for events.
"I've lost my mind," Nikas said on Feb. 1 as he walked through the building.
Much of the work that needs to be done is just to bring the building up to code. Heaps of pink insulation, stray, disconnected toilets and random leftover pieces of boards and furniture take up most of the space where the envisioned restaurant will go, but Nikas is taking things one step at a time, currently working on getting an accessible elevator installed.
Like Conley working next door at The Strand, it's a labor of love for Nikas, who grew up in Hudson Falls.
The Strand Theatre's interior facelift is also ongoing, with new coats of paint and improved backstage areas. The sound system and intimate space have attracted artists like Jethro Tull guitarist Martin Barre.
Executive Director Jonathan Newell said he's also working on adding a coffee shop to the premises, which will be called the Turntable Java Shop at The Strand Theatre.
Besides serving up a cup of joe, Newell said there will be a listening library for people to come and enjoy an increasing collection of vinyl records that range from Frank Zappa hits to Johann Sebastian Bach.
It's the latest project in the musical renaissance Newell has helped usher in since 2010, and he's excited to see other businesses succeeding downtown, too.
"It's really transforming," he said of Hudson Falls. "It's a little bit closer to what I remember it being when I was younger."
In the middle
While the theater, old courthouse and Masonic Temple buildings have grabbed the attention of state and local government, the many small businesses in between are growing in their own right.
Barton said the village has seen about 35 new businesses start up in the last five years, most of which have kept their doors open. New stores and services include pet grooming, pizza shops, arts and crafts, flooring and auto parts sales and gyms.
"Downtown is filling up nicely," he said.
Edging closer to an opening, but waiting on a state liquor license, Drake Hewitt is one of the newest tenants in the village.
He's opening up Hudson River Tea and Brewery in the old Sandy Hill National Bank at 171 Main St. The interior of the store, which will sell Saratoga Springs' Kru coffee, tea and locally made craft beer, is mostly finished and already smells of rich coffee grounds.
"We're overdue, but we're very, very close," Hewitt said. "Locally, we're excited about the recent uptick in activity with The Strand and Forged."
Back to the other side of the village's roundabout, 21-year-old photographer Ella Kuba is getting her start at 156 Main St. Her studio has been open since August and she is excited about working in her hometown.
Business has been slow during the winter, she said, so she's also opening an escape room at the back of her shop. She uses her own photos as clues for the two rooms that have murder-mystery and spy mission themes.
Joelle Timms, a village trustee and owner of clothing store Jo & Co., has partnered with Tammy Mullen, owner of Crafted on the Park, while Timms waits for her renovations to be completed in the old Masonic Temple building.
Timms' business has been open for about a year and a half, and Mullen is temporarily featuring her clothing inside her artisan marketplace.
Mullen, who runs a Hudson Falls business Facebook page with McKernon, has experienced business growth like no other. From 10 artisans to 60, she has occupied three of the village's storefronts in the last year alone as she has continued to expand.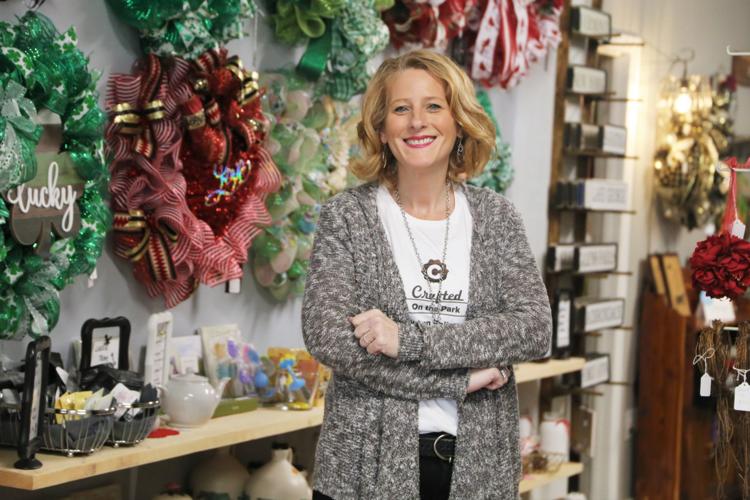 In a similar vein, Bill Smith, owner of the flooring store Everything Under Foot, has rented from Hoffman at Park Place. But with many local businesses using his flooring expertise, he's had to expand and move across the street to 189 Main St.
McCann's Pharmacy is an example of a local business that's been in its 166 Main St. spot for more than a century, though it, too, is undergoing an expansion.
Jason McCann is the fourth generation to run the store.
Business is booming, which might come as a surprise to some, given the influx of chain pharmacies, but McCann's finds its niche as a compounding pharmacy, meaning it can liquefy pills and personalize medications. McCann, who also serves on the community-run Phoenix Rising Committee working on revitalizing downtown, said he works with a lot of veterinary practices and pain hormone therapists.
With the closing of Cutie Pharma-Care Inc. in Greenwich, the pharmacy has also taken on hundreds of more clients through the Warren, Washington, and Albany Counties ARC, a nonprofit that helps people with developmental disabilities. McCann's is taking on packaging the multi-dose monthly trays, and is extending the back of the store to accommodate more pill-filling stations.
"I love the direction it's heading," Barton said about the village overall.
The future
Perhaps less flashy compared to new businesses and expansions, but still vital to the village, are infrastructure improvements.
The other approximate half will go toward replacing water lines on Clark, School and Union streets.
Many of the local business owners said they'd like to see more public parking downtown, including Smith, who relies mostly on the parallel parking spaces out front now.
"We got more parking," Cook told him. "It's coming. ... What you see going on here is not random. There's thought behind it. We planned for parking three years ago."
Some, like Mullen, are not convinced that the 38 spaces planned for behind the Village Hall will be enough. She thinks the new potential clients utilizing the offices, restaurant and other attractions planned for the Masonic temple will take those up.
But overall, the parking problem, many think, is a good problem to have.
Hoffman thinks more restaurants and coffee shops, places where people can sit and chat while their children are taking a class at the children's theater Broadway Upstate, or waiting on an appointment, can go.
"We just need more people willing to take the risk on Hudson Falls and believe in it," Hoffman said.
For McKernon, Hudson Falls is already the near-perfect, Walt Disney-inspired small town. He pointed to Juckett Park and its green with a fountain in the middle, the beautiful churches and intricate architecture, all perched over the natural splendor of the Hudson River and molded by being an integral part of American history.
"There's certainly problems, and there's problems everywhere, but I see it's tipped the other direction," McKernon said. "I'm as happy as I've been in my lifetime, and it's because of this. It's because of what's happening around me, and it's exhilarating to be around it."
Hudson Falls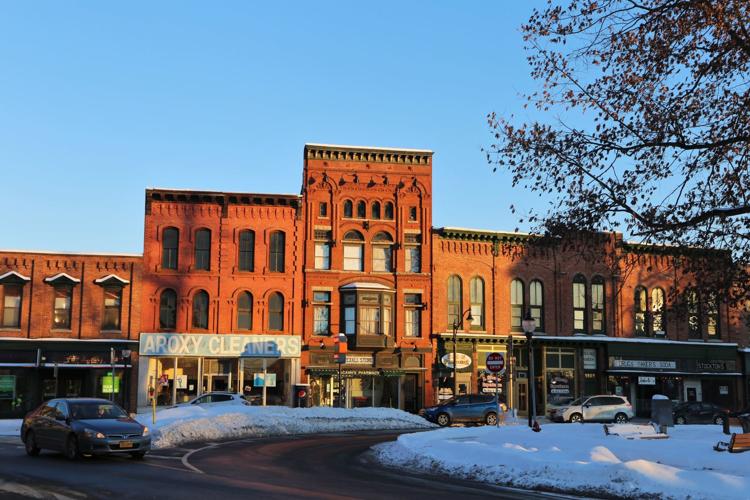 Former Masonic Temple building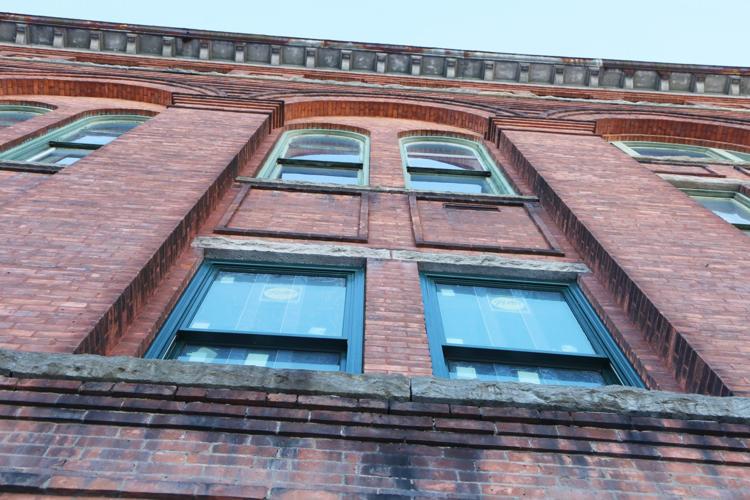 Former Masonic Temple building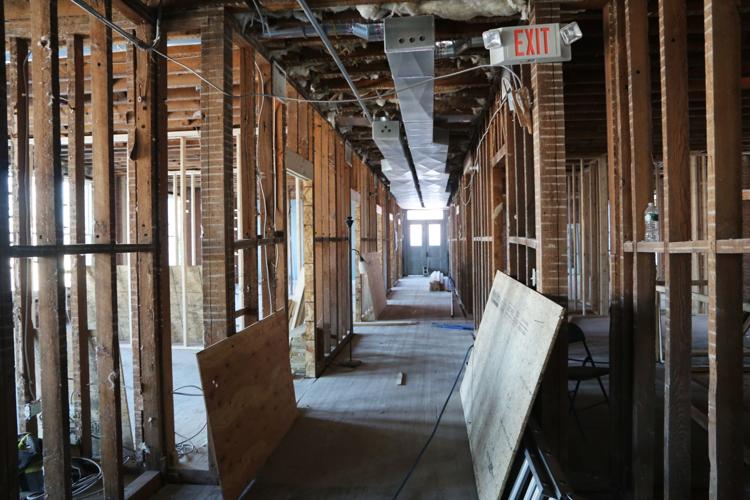 Masonic temple
Masonic temple
Bill Smith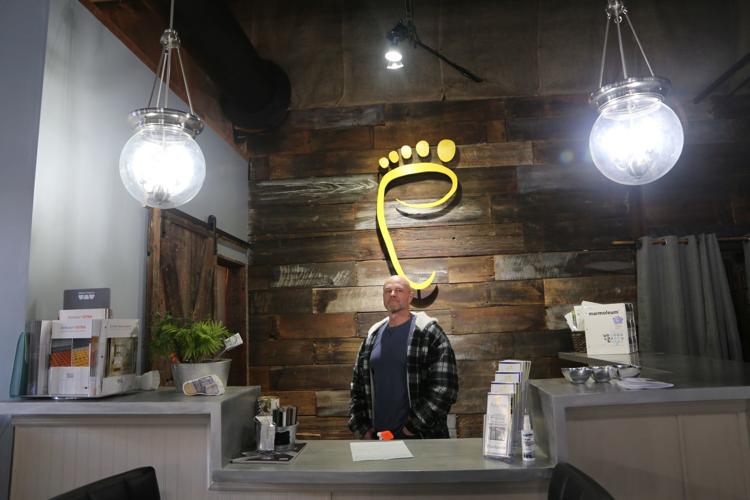 Hudson Falls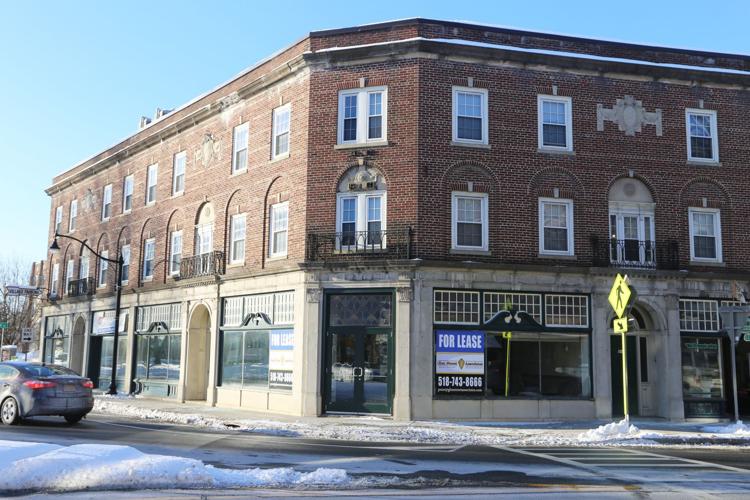 McCann's Pharmacy
McCann's Pharmacy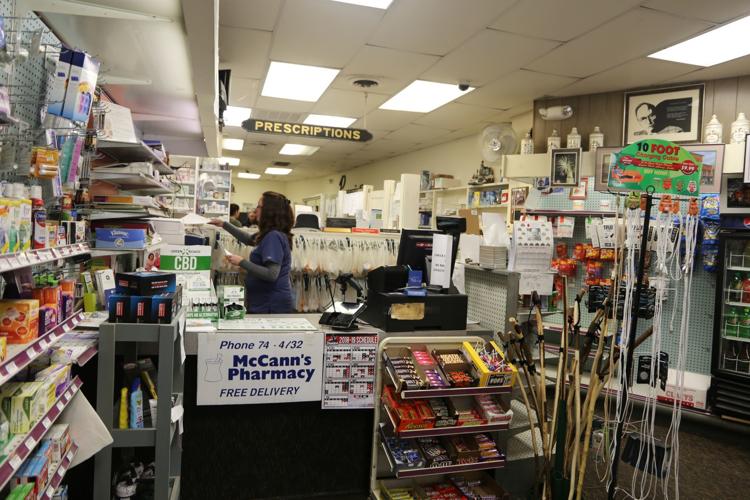 Washington County Courthouse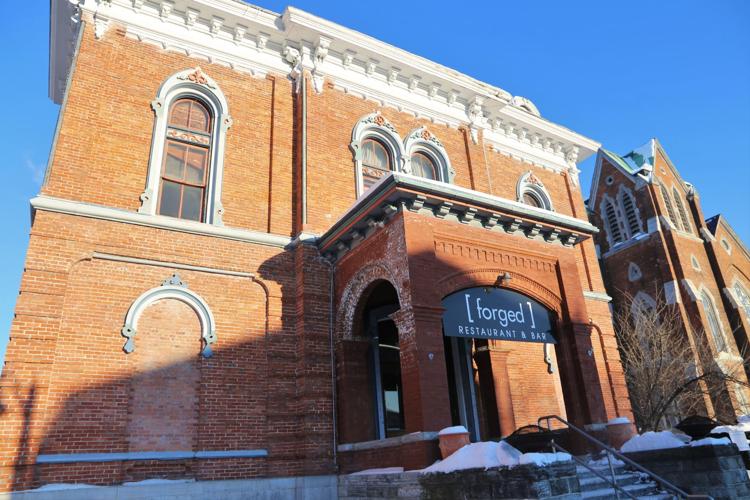 A.J. Richards
Washington County Courthouse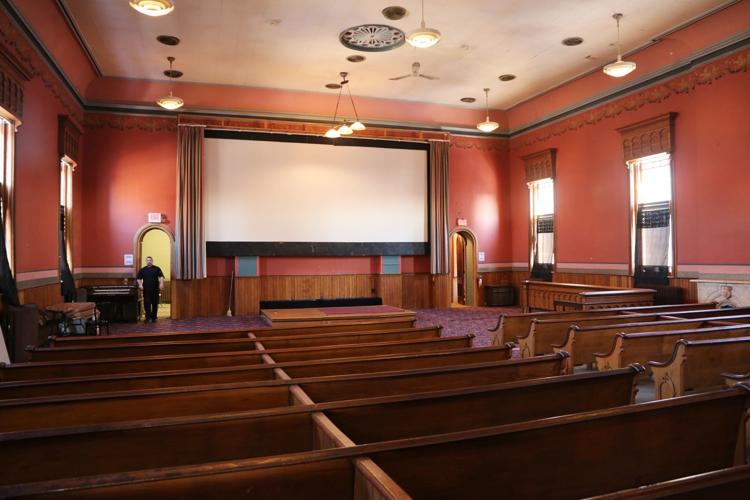 Hudson River Brewhouse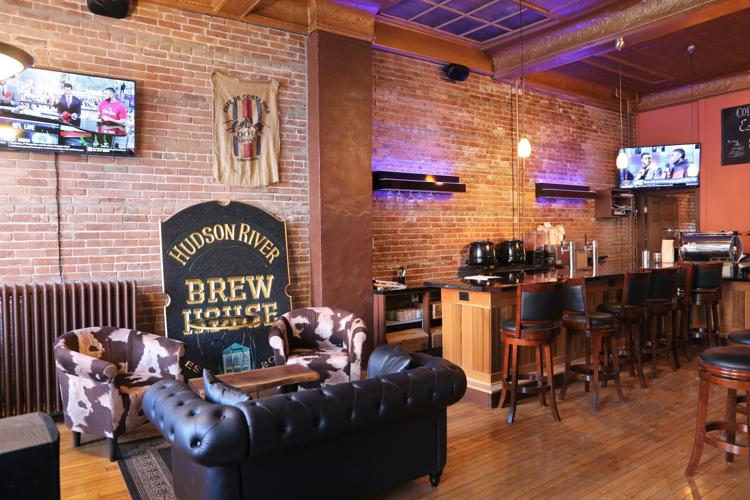 McCann's Pharmacy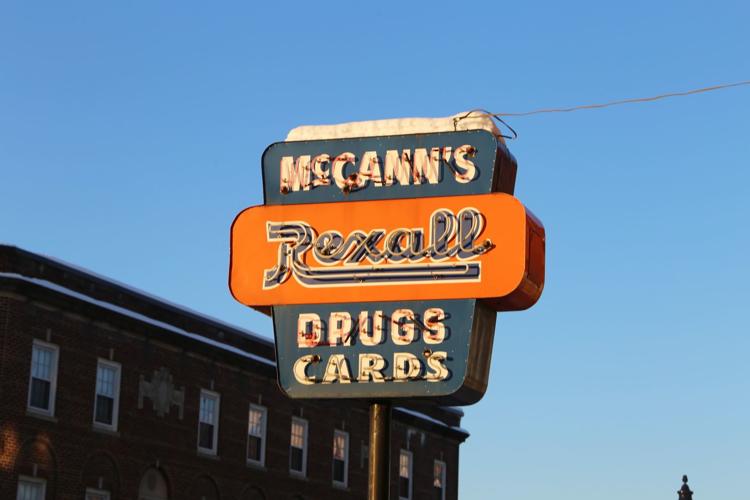 Crafted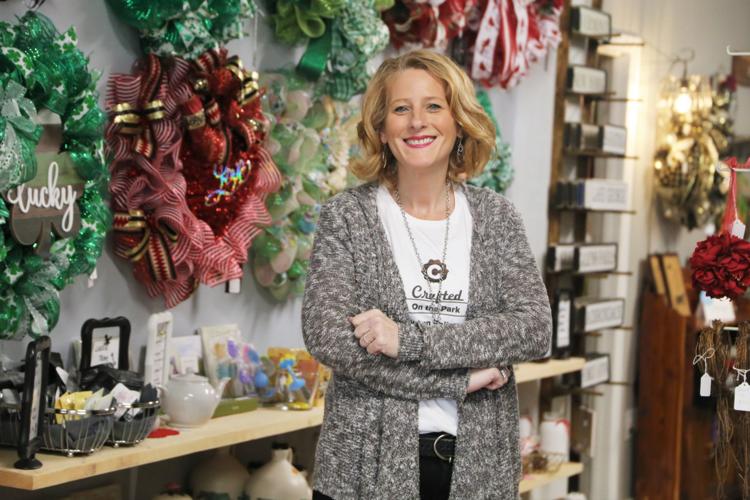 Crafted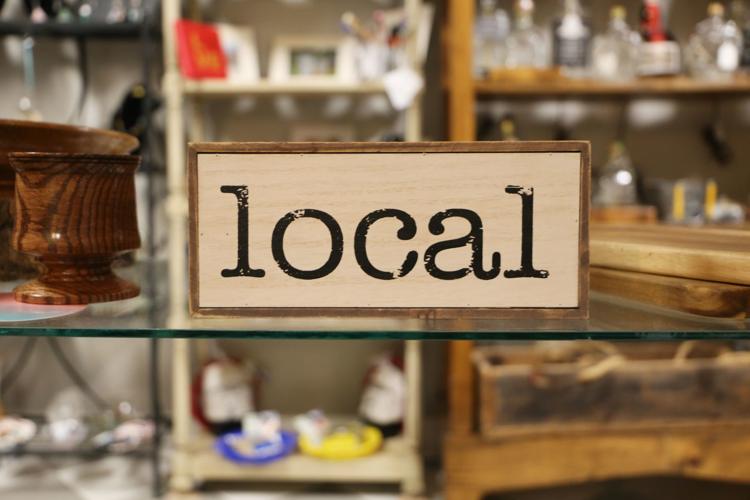 The Strand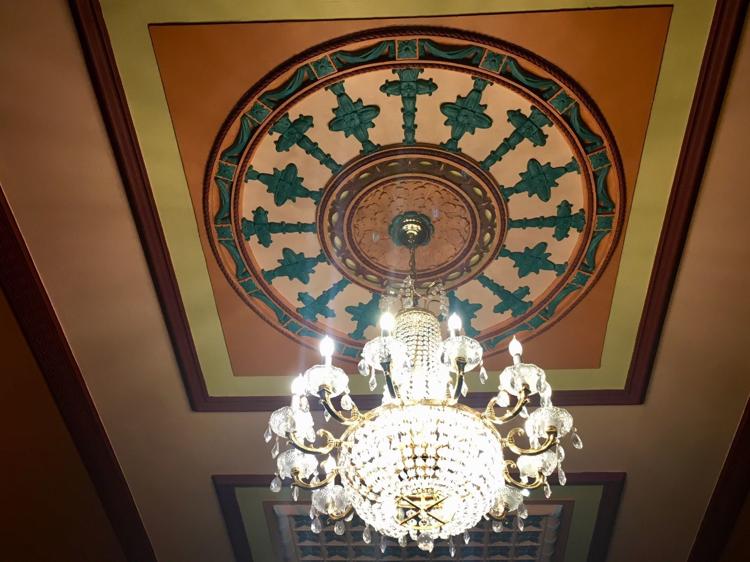 Reporter Gwendolyn Craig can be reached at (518) 742-3238 or gcraig@poststar.com. Follow her on Twitter
The business news you need
With a weekly newsletter looking back at local history.