QUEENSBURY — Last week, about 100 recreational vehicles filled up the parking lot by the former Sears entrance at Aviation Mall.
This was part of the RV One Superstores show, which General Manager James Griffith said was successful and has brought more activity to the mall.
"We've seen a lot more traffic on this end of the center as a result of that," he said. "It has been a great addition."
This is the first time the show has been back in a couple of years. Aviation Mall also hosted a boat show around Memorial Day as part of Griffith's ongoing efforts to diversify the type of activities at the mall beyond retail to draw more people as traditional stores have closed.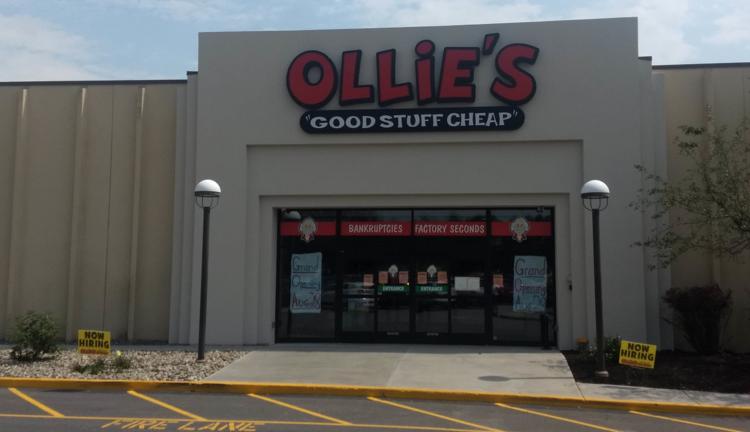 In addition, there is a new group of retailers coming, including Ollie's Bargain Outlet, which will hold its grand opening on Aug. 28 featuring New York Yankees great Graig Nettles.
The discount retailer, which is based in Harrisburg, Pennsylvania, is taking over 30,000 square feet of the roughly 80,000 square feet that had been occupied by Bon-Ton. Ollie's has 20 stores in New York with the closest one being in Albany at Crossgates Commons.
The company had its eyes on the Queensbury-Glens Falls area, according to Jerry Altland, vice president of real estate.
"It's a good area to get into — good population, good incomes," he said.
He said they have gotten a good reaction to markets they have entered.
"Everyone loves a bargain," she said.
Griffith said deals like Ollie's do not happen overnight. He said he first showed the space to Ollie's officials last summer and then it was about a 6-month process to negotiate a deal followed by another 6 month construction and renovation.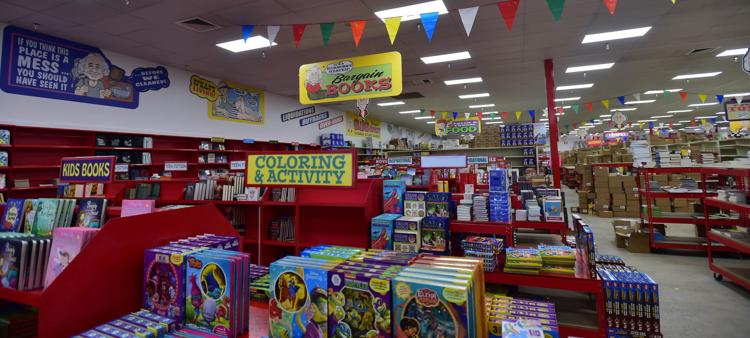 Other stores coming
Other stores coming to the mall include Spirit Halloween, which will be opening by the end of the month for a two-month stay in a portion of the Sears space. Also, Pac-Man Zone should be opening up in late October at what was once the Hallmark store and more recently the Body Barre. That dance studio has relocated to the former Payless Shoes store. Pac-Man Zone is a family arcade center that has video games and novelty games and sells Pac-Man and other branded merchandise by Namco.
Also, Kids Corner will be opening within the month at the former Party Palace location. It is a play area for children featuring games and activities. Griffith said the owner originally hoped to open by the end of July, but ran into a few difficulties getting everything in place.
These latest deals have created some positive momentum, according to Griffith.
"We've seen a lot of increase in conversations with national tenants. We've had more site tours here," he said.
Griffith said he is showing space to prospective tenants two or three times per week.
One advantage working in Aviation Mall's favor is its corporate parent, Pyramid Companies, also owns Crossgates Mall and Champlain Center Mall in Plattsburgh. Griffith said this allows the company to establish connections with a variety of retailers.
Griffith said he would like to attract more entertainment-type establishments such as Apex Entertainment, which is opening at Crossgates. It will replace the Lucky Strike facility and feature virtual reality games, bumper cars, sports simulators, bowling and food and beverages, according to the mall website.
He would like to add some type of a trampoline park or "American Ninja Warrior"-style gym to the mall like Albany Ninja Lab, which just opened in Crossgates Commons.
You have free articles remaining.
Griffith is optimistic about the economic activity happening in the region including the $10 million in Downtown Revitalization Initiative funding that Glens Falls was awarded, new development at Exit 18 including the Fairfield Hotel and Saratoga Hospital's health center at the former Carl R's café, West Mountain adding new attractions such as a zip line and the growth at Exit 17 due to sewer infrastructure.
"The development that's happening around us are the great stories we're able to tell other national accounts," he said.
Shopping centers are not going away, according to Griffith.
"People still want to go in and try stuff on. They want to have that personable service," he said.
Online retailers like Untuckit are seeking to open brick-and-mortar locations.

Space still available
The mall currently has about 160,000 square feet of available space, according to Griffith.
The former Candy News shop closed recently after the owner had an opportunity to move to Buffalo, where his wife had gotten a job. He also operated a couple of kiosks in the store.
In addition, the Sports and More Collectibles store closed in June after the owner, Earl Hamel, died in June and the family did not want to continue the business, according to Griffith.
Griffith said he is continuing to try to attract big box retail. There is still a lot of competition as more than 200 Sears and 200 Bon-Tons closed across the country.
Sears occupied about 95,000 square feet and there were not that many retailers looking for that much space, so it has to be subdivided. Griffith said that can present an opportunity for reorganizing space in the mall.
The next step would be to get more activity at the food court, he said.
"Once we get some more activity at this end of the center, that's when I think the food court will be able to draw some tenants back here," he said.
Play it Again owner Valerie Haynes just re-upped her lease for another year for her store that sells used CDs, DVDs and other merchandise. She said it has been her best location.
"I do well here in the summertime, especially. It could be just as busy as Christmas. It is not dead here," she said.
A lot of the tourists like to come to the mall either on a rainy day or if they arrive early and cannot get into their hotel room, according to Haynes. They have disposable income and are ready to spend.
"They don't know what they're looking for until they walk in the store and they see stuff," she said.
Haynes said it is a good mix of stores with Target, JCPenney, American Eagle Outfitters and Spencer's.
"They all bring people," she said.
Hayes said she may even have to worry about her spot if activity picks up at the mall. If there is a corporate client that wants her store, the mall would find space elsewhere.
Griffith said he believes the worst of the store closures is over and the mall has positive momentum.
"We feel like we're in a rebuilding phase," he said