BLOG: Oh yeah, it's a mock-playoff series all right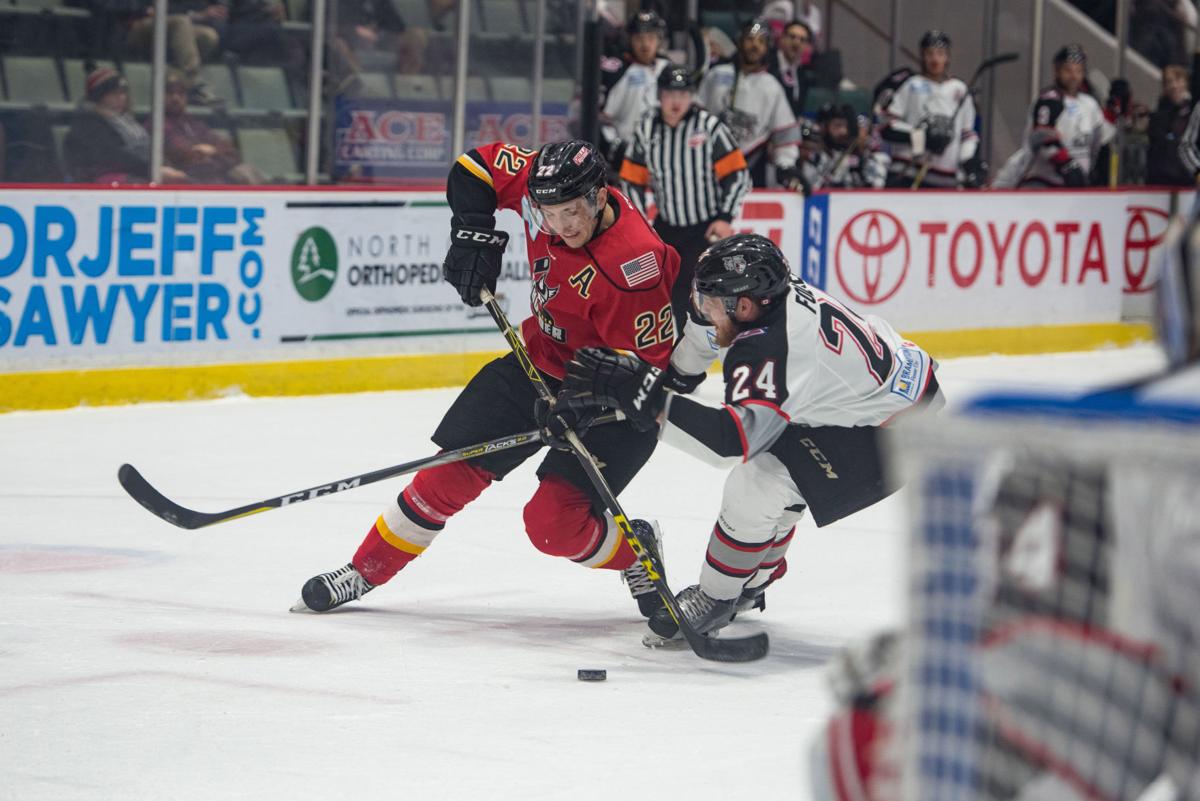 The Adirondack Thunder start a three-game home series against the Florida Everblades on Wednesday, with the other games to follow Friday and Saturday.
When interviewing goalie Drew Fielding Tuesday morning, he acknowledged as how three games in four days definitely has a playoff-series feel to it, and that the team would probably treat it that way, at least a little bit.
Head coach Brad Tapper acknowledged the comparison, but that's as far as he cared to go...for obvious reasons. He told his team to treat its November series with Reading (3 games in 5 days) as a playoff series. In his own words, "it didn't go so well." The Thunder lost 5-2, 2-0 and 3-2.
So, Tapper said deliberately that the team was treating this series "one game at a time."
OK, I get it and appreciate it, even. But no one can hide the fact that within the framework of playing it one game at a time, you're still playing the same opponent you saw a couple of days ago, at most — just like a playoff series. You inevitably learn things from those previous games and use them to your benefit.
Now, this is a particularly difficult mock-playoff series, as the Everblades have the ECHL's best record. Their two leading scorers are in the AHL for now, but the Thunder and all other ECHL teams know that feeling, too.
So if the Thunder go 0-3 here, is all hope lost? Of course not. What you DO want to see from the Thunder is recognition and improvement. If they recognize and improve upon things from one game to the next, that's good enough. After all, the lineup won't be truly finalized until the playoffs, and there's no guarantee the lines you see this week will be the same in April.
Follow Will Springstead on Twitter @WSpringsteadPSV.