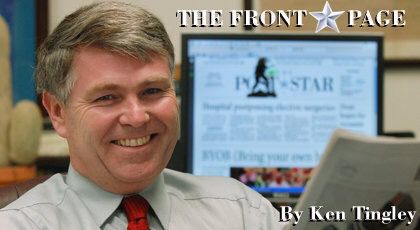 It's the time of year when local citizens ask the important question: "So who do I have to vote for this year."
Election Day this year is centered on elections. I've always felt they are probably more important and have more of an impact on our daily lives than national and state elections. Sadly, voters don't feel the same way, and the voting turnout shows it.
The only regional race is a Supreme Court judge race where it is always hard to decipher which candidates are best because of the limitations on campaigning.
Locally, Warren County has a sheriff's race, but after Jim LaFarr won the Republican primary, his opponent dropped out and stopped campaigning.
There are a couple of Town Board seats up for grabs in Queensbury and five candidates are running for four county supervisor seats.
In Glens Falls, there are four seats for county supervisor being contested in each ward.
There are also supervisor races in Chester, Dresden, Fort Edward, Greenwich, Hague, Johnsburg Salem, Thurman, White Creek and Wilton.
We've also been making endorsements on a dozen or so races across the region.
Ken Tingley is the editor of The Post-Star and may be reached via email at tingley@poststar.com. His blog "The Front Page" discusses issues about newspapers and journalism. You can also follow him on Twitter at www.twitter.com/kentingley.
Be the first to know
Get local news delivered to your inbox!