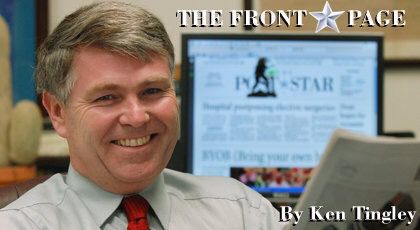 The New York News Publishers Association shared an article this week about a program it is conducting for teachers for the second straight year.
Mary Miller, the education services director for the publishers, held the workshop to train faculty in news media literacy and how to distinguish real, reliably reported news from fake news.
What a sad indictment of our society, yet I was glad to hear the publishers group was taking on the topic.
Multiple times each week, I receive emails or comments from readers saying that our news is biased or untrue.
The next part is hard to believe.
Whenever I ask them to give me a specific example so I can investigate further, they never do.
It may be one of the most frustrating things about being a newspaper editor these days.
You have free articles remaining.
Just this week, one of our stories got a reader a refund on an apartment security deposit after the renter had died. Another story exposed how a highway superintendent was breaking town law.
Nobody said those stories were "fake news."
"News media is vital for our democracy," Miller said during her workshop. "Deciding it is all fake and throwing our hands up is not the answer. We have to be responsible news consumers and it is up to us to gather our information from multiple sources and decide if it is reliable."
I tell our readers all the time that when we make mistakes, tell us. We will check our work and if we did make a mistake, we will run a correction in print. We run corrections regularly.
I hope the teachers in Taconic Hills were listening closely and I hope they share what they learned with their students.
I may reach out to Miller and see if she will do a seminar for our readers.
They need to hear it as well.
Ken Tingley is the editor of The Post-Star and may be reached via email at tingley@poststar.com. His blog "The Front Page" discusses issues about newspapers and journalism. You can also follow him on Twitter at www.twitter.com/kentingley.