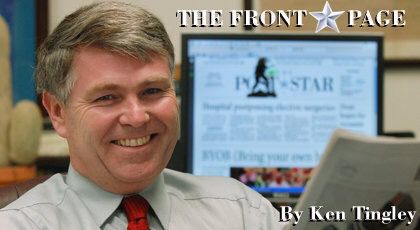 Back in December, Schermerhorn Real Estate Holdings collected the rent on the same apartment twice; once, from a current resident and again from the bank account of her deceased roommate.
These things happen. Mistakes are made, but what was of concern was that Schermerhorn did not seem to have any interest in even hearing there was a problem.
Moore chronicles a two-month saga where the daughter of the deceased tried to get the problem resolved, including one memorable day when the clerk at Schermerhorn's office hid inside and refused to open the door. You can't make this stuff up.
Finally, the daugher called the newspaper to see if they had an interest in doing a story.
Moore, who had done a previous story about Schermerhorn's policy of not returning a security deposit after a prospective tenant passed away before he even moved into the apartment. It led to one of my favorite headlines of the year:
So of course, Moore was interested. She listened to the roommate's story, then called Shermerhorn's office and was told they could not talk about the case because it was a privacy issue.
Several hours later, Moore heard from the roommate, who said that Schermerhorn had written her a check after the reporter's call and the office and asked her to let the newspaper know.
That's community journalism at its best.
But not the best business practice.
Ken Tingley is the editor of The Post-Star and may be reached via email at tingley@poststar.com. His blog "The Front Page" discusses issues about newspapers and journalism. You can also follow him on Twitter at www.twitter.com/kentingley.
Be the first to know
Get local news delivered to your inbox!