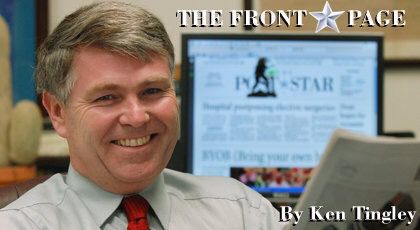 It was disconcerting to hear that Glens Falls Hospital will be transitioning its mental health services to other entities.
It appears to be another move to help the hospital right its financial ship, but unfortunately, that is pure conjecture, since the hospital chooses not address its finances with the community.
When The Post-Star first heard about the impending move, it asked one of the hospital vice-presidents to comment on what was going on. She wrote in an email, "This is not accurate."
The next day, the hospital released a statement confirming the information that it said only 24 hours earlier was not accurate.
It appeared to be a deliberate attempt to mislead our reporter and this community.
While staff members at the hospital told our reporter that they were losing money, the hospital wrote in its press release that an increase in need was the real problem.
You have free articles remaining.
That leaves a lot of questions to be answered.
The newspaper's editorial board was puzzled by the reasoning behind the move, so I emailed CEO Dianne Shugrue at 8:44 Thursday morning requesting she meet the editorial board because of the impact this would have on the community.
She responded at 3:52 p.m., "Thank you for the invite, I respectively decline."
I assume she meant "respectfully." It was the second time this month Shugrue declined to meet with the three citizens and three Post-Star employees who make up the editorial board.
Since confirming millions of dollars in losses earlier this year, it has been unclear whether the hospital's finances have gotten better.
While this decision by the hospital may not lead to a loss in services, it certainly will lead to an upheaval within the community, and for those in crisis as they look for help.
The move also comes at an especially precarious time when drug addiction continues to be a significant problem all around the region.
How this community deals with this problem going forward is of great concern to many. It is a shame that the hospital is not leading that discussion
Ken Tingley is the editor of The Post-Star and may be reached via email at tingley@poststar.com. His blog "The Front Page" discusses issues about newspapers and journalism. You can also follow him on Twitter at www.twitter.com/kentingley.