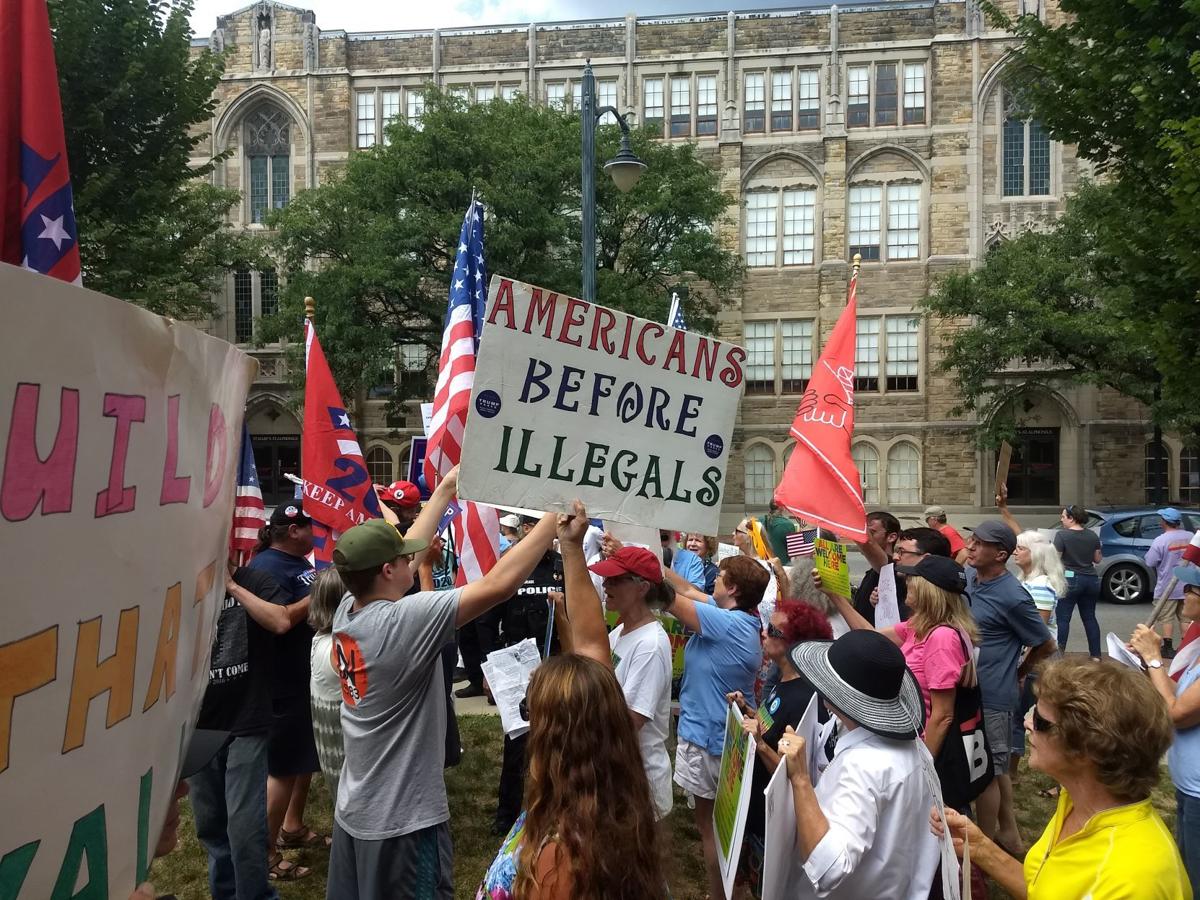 Rep. Elise Stefanik attacked The Post-Star this past week. On a Facebook post under her photograph were these words:
"BREAKING: REP. ELISE STEFANIK STATEMENT ON SOCIAL PARTY PROTEST AND CENSORING FROM THE POST-STAR."
It went on to say that we refused to print an "Elise for Congress" statement in our coverage of an immigration protest outside her office in Glens Falls. What it did not say is that we have a policy for congressional politics where we will only quote the candidate in an interview or a released statement. Rep. Stefanik knows that. Her campaign people know that. We don't quote professional public relations people.
We think that makes sense.
We think that helps tamp down the lying and rhetoric in the campaign.
Not quoting these attack dogs employed by Rep. Stefanik is a good way to cover the campaign.
I sent an email to Rep. Stefanik's communication director protesting the characterization of "censorship" by The Post-Star.
I reiterated we would be happy to talk to Rep. Stefanik anytime, anyplace and have her share her views, but that we will not quote campaign officials for any congressional candidate.
I told Rep. Stefanik she had hit a "new low" with the censorship allegations and asked her to read the fact check produced by Brian Mann and North Country NPR.
One thing all editors hate is being part of the story, but sometimes it is necessary to set the record straight.
Ken Tingley is the editor of The Post-Star and may be reached via email at tingley@poststar.com. His blog "The Front Page" discusses issues about newspapers and journalism. You can also follow him on Twitter at www.twitter.com/kentingley.
Be the first to know
Get local news delivered to your inbox!