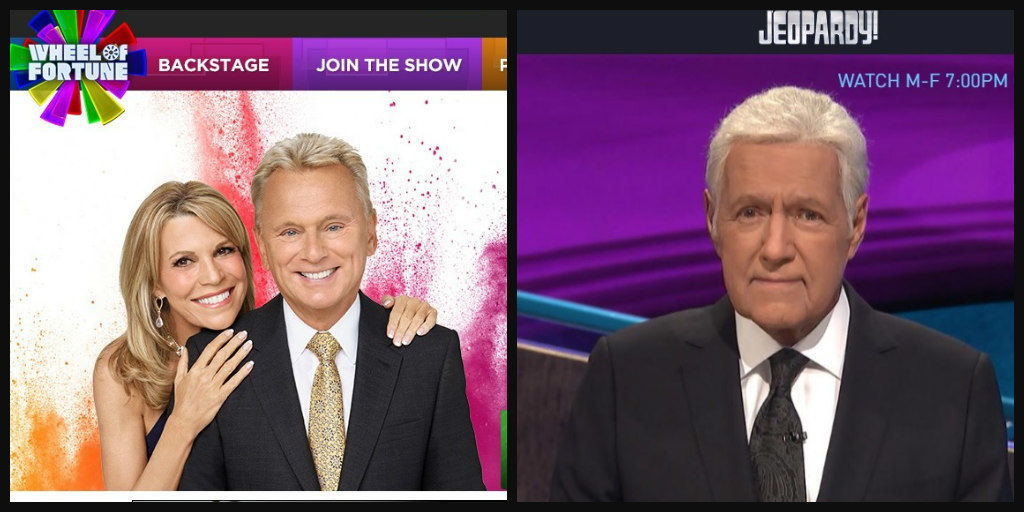 The novel coronavirus outbreak has affected the world of game shows, which are near and dear to my heart.
Citing production sources, TMZ reported that "Wheel of Fortune" and "Jeopardy!" would begin taping without audiences on Tuesday for the time being because of fears of spread of the COVID-19 virus, which has sickened 900 people and caused 29 deaths in the United States as of late Tuesday afternoon.
The move makes sense, as the gossip website noted that people, many of them senior citizens, come from all over the country to attend tapings. The elderly seem particularly susceptible to the virus.
Also, with "Jeopardy!" host Alex Trebek battling Stage 4 pancreatic cancer, the producers do not want to expose him the virus.
There is not anything official on the website for either show, which still lists tickets available for a taping of "Wheel of Fortune" on Thursday. The "Jeopardy!" website lists tape dates through April, but they say tickets are "unavailable."
"Wheel of Fortune" actually did tape without much of an audience earlier this season when hostess and "letter toucher" Vanna White filled in as host for three weeks while Pat Sajak recovered from emergency surgery to remove an intestinal blockage. To ease Vanna's nerves, the show just had an audience made up of family members of the contestants.
I can't see one of my favorite game shows, "The Price is Right," getting rid of the audience. The crowd is an essential part of the show as the producers pick the contestants from right out of the group. The audience is visible during the show as they yell out suggested prices and cheer on the contestants throughout the proceedings.
We'll have to see how the coronavirus plays out in the next couple of weeks. If it worsens, maybe "The Price is Right," won't be able to tape shows at all and have to go on hiatus.