BLOG: Top city stories — No. 8: The civic center becomes 'Cool'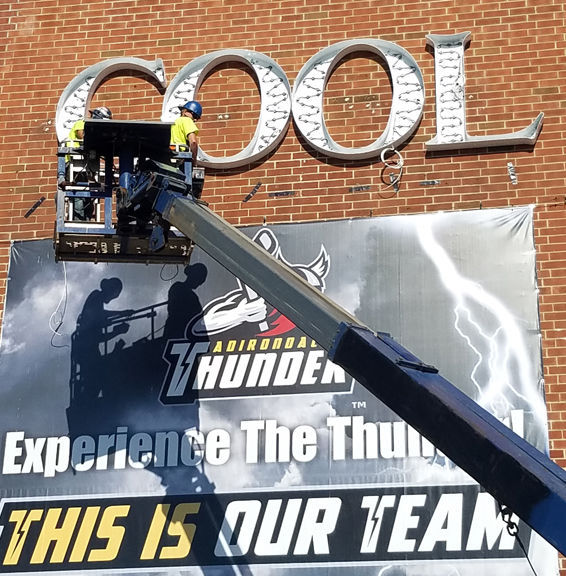 The Glens Falls Civic Center name disappeared from the marquee and building downtown as the facility became the Cool Insuring Arena. The insurance company purchased the naming rights for five years to honor the company's founder, Charles Cool, who was the first mayor of Glens Falls. The financial terms were not disclosed. Click HERE  for the story.
While the name change was the most visible sign, there were improvements to both the inside and outside of the arena.
This included a new video display, new scoreboard and videoboard, as well as updated lighting and sound system. Other improvements included panting the ceiling beams and renovating the locker rooms.
The Adirondack Civic Center Coalition on June 30 completed the purchase of the Adirondack Thunder hockey team. Coalition officials had wanted to own the team so they could have more control to be able to retain the anchor tenant.