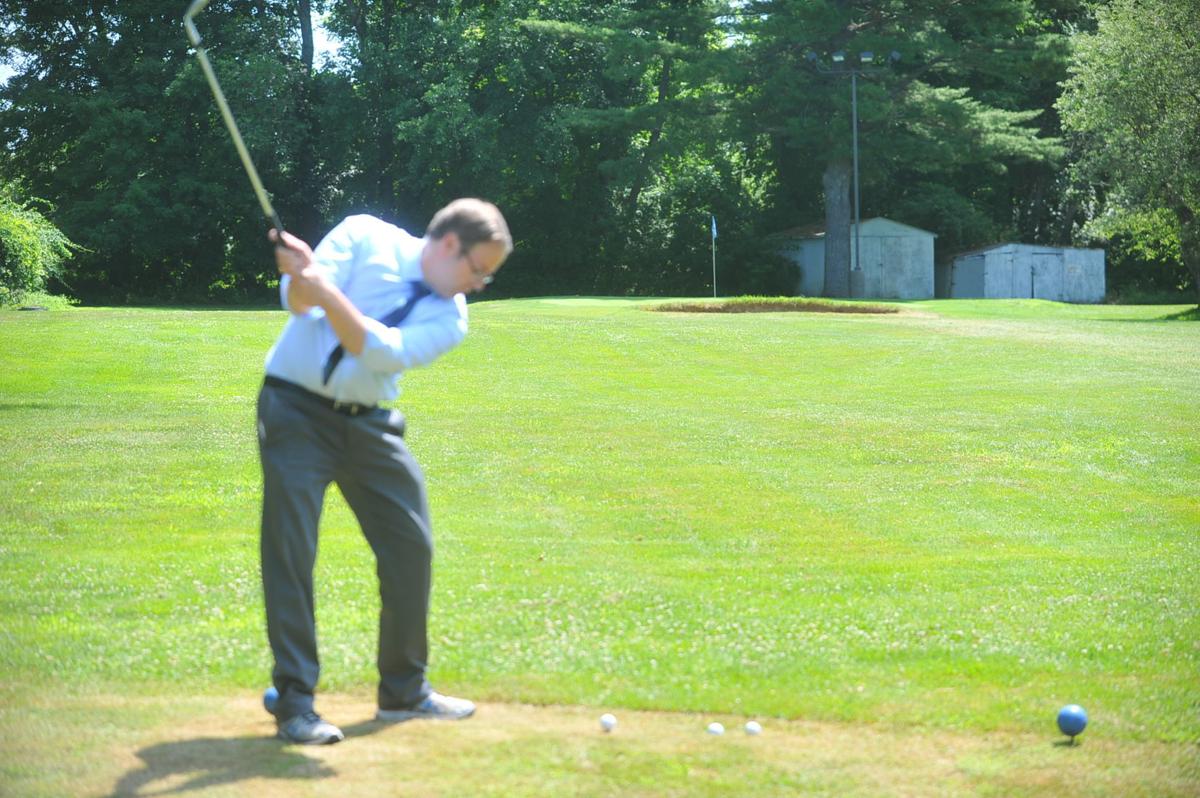 This old duffer is out of practice.
I haven't played real golf in at least six years when my friend and golfing buddy moved back to Pittsburgh.
I wasn't that good, but it was an enjoyable way to pass the time. I gave it up after I got married because I didn't have anyone to play with and after my son was born in 2017, there went my remaining free time.
I got a chance to visit the Sunnyside Par 3 course in Queensbury on Tuesday to get some photos for a story I was writing about their improvements they have made to the clubhouse. Their golf instructor, Patrick Turley, invited me to take a few practice swings.
I hit only air for the first three tries and then made a divot. I finally made contact with a nice straight shot. I repeated the process for my second and third balls, but they veered to the right.
I used to ply at that 9-hole course back in my first go-around at The Post-Star as a copy editor, so it was nice to get out again. I think a Par 3 course is more my speed if I were ever to take up the game again. You can play a round in about an hour in 15 minutes or hour and a half.