BLOG: Audit finds NYC education department wasted money on off-site conferences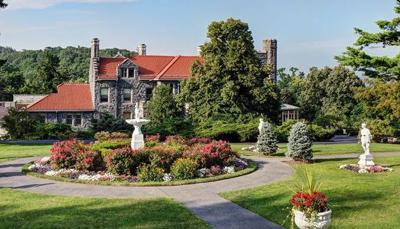 New York City school officials wasted more than $20 million in unnecessary and costly travel expenses, according to an audit by New York City Comptroller Scott Stringer.
Stringer gave a scathing audit about travel expenses by the New York City Department of Education for meetings at hotels that could have been held on school sites. A report in The New York Daily News said that a review of 2017 travel vouchers found that department employees failed to follow regulations for 93 percent of travel expenses, including making sure there is free or low-cost space available in school facilities.
Expenses include $233,000 for meetings in hotels and other venues including nearly $13,000 for a staff retreat at the Tarrytown House Estate on the Hudson; $270,000 for purchases that lacked written bids including a $17,847 catering bid; and $15,000 in credit card charges with no supporting documentation including $2,821 at the Gaylord Opryland Resort in Nashville, according to the Daily News report.
Stringer said the department cannot afford to waste dollars that should go to students.
City education officials said they are implementing tighter controls to track travel receipts.
The issue happens at a local level. When I was covering education for The Daily Gazette, I wrote a story about the Schenectady City School District in 2009 hosting a three-day retreat for the 45 top administrators at Dunham's Bay Lake George Resort. The district also paid $18,000 for the keynote speaker. The conference is usually paid for out of the administrative union dues. However, the district picked up one day of the cost. The union's contract requires that the conference be held in June and one day had to be held in July because the school year ended late.
School officials said at the time that there is an advantage to being off site, so there is not the chance that staff members would get pulled into their normal day-to-day responsibilities. A representative from the New York State School Boards Association said at the time that there is also an advantage to having a neutral site away from the office to get a fresh perspective.
Still, in an era where costs continue to rise and districts are trying to comply with the tax cap, it is difficult to justify expensive off-site travel.