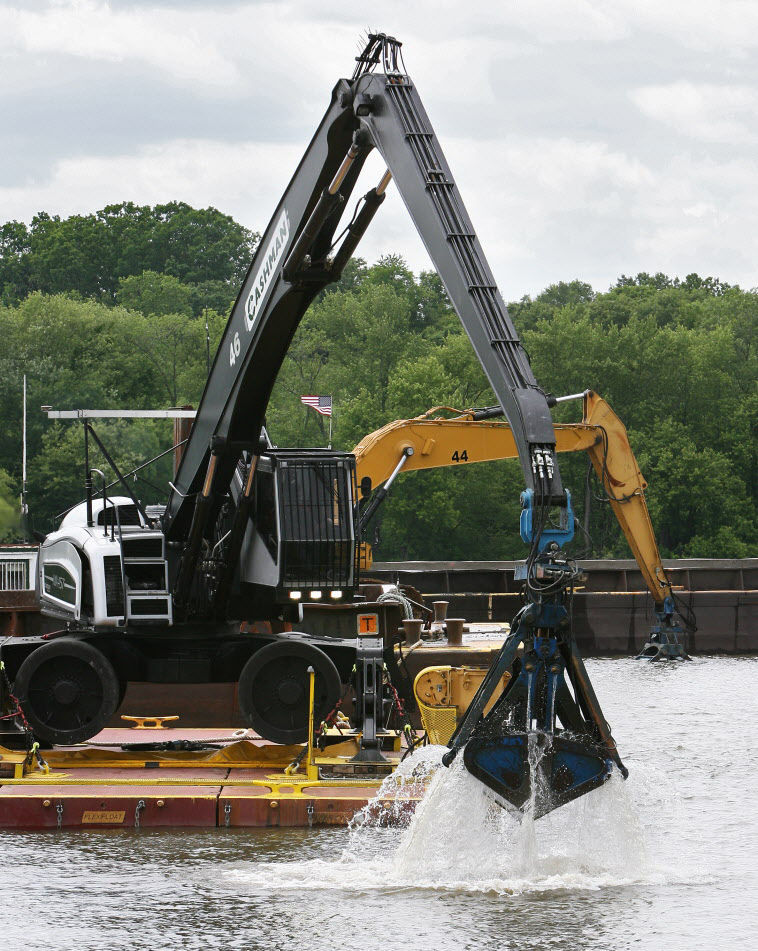 The most useful class I ever took was one titled, "How to lie with statistics."
The goal was to teach us what to look out for so that we wouldn't be taken in.
With that in mind, let's consider a new poll released by Global Strategy Group. It says that by a margin of 5-1, people in U.S. Congressman John Faso's district want more dredging of the Hudson River.
Overall, this is interesting: 61 percent of respondents said they want "a more comprehensive cleanup," while 11 percent said they feel "GE's clean up has been sufficient."
By party, the breakdown of supporters for more dredging is: 73 percent of registered Democrats, 56 percent of Republicans and 56 percent of Independents.
We don't cover Faso's district much, so I'm not going to get a story out of this, but the topic of dredging was interesting enough that I kept reading.
Here's what stopped me in my tracks. After respondents answered the first question, they were told this:
State and national authorities and heads of local business groups have all declared that the river is still polluted and GE must conduct more dredging.
It's too bad they didn't call me. I would have immediately demanded they tell me exactly which authorities and heads they're referencing. Because, sure, some state and national authorities have said GE should dredge more. Gov. Andrew Cuomo recently said that.
But I know plenty of "authorities" who say the opposite: that the dredging was a valiant effort but that the technology clearly can't do more than it's already done. I know business leaders who say that doing more would not be cost-effective. I know business leaders who have questioned whether this dredging effort, if continued until every last speck of PCB is gone, will bankrupt the company eventually.
And, of course, GE and EPA officials say they're satisfied with the results. (Not all EPA officials – I recently quoted a former EPA official who wants more dredging, for example.)
I would have been happier if respondents had been given no information, or a short primer on the back-and-forth debate, rather than only a one-sided statement.
In any case, the pollsters did not cite their sources and respondents were immediately persuaded. After the statement, 75 percent said they want more of a cleanup, and only 10 percent said the cleanup was satisfactory.
Thank you, respondents, for once again threatening my belief in democracy.
It is worth noting that Global Strategy Group is routinely hired by Democrats to run polls for them. That's not to say the polls are biased, but it always worries me. They also only interviewed 402 people, all of whom were described as likely voters in the upcoming midterm election. While I can see how that would be useful for Democrats weighing a run against Faso, I don't generally think that residents' views on pollution are only relevant if they intend to vote.
And then they asked this question: If a public official in their area were to call on the EPA to force GE to continue its cleanup of the Hudson, would it make them more or less likely to vote for them in the upcoming election? The result: 58 percent said they'd be more likely to support such a candidate, while just 13 percent said it would make them less likely to vote for that person.
In short: this is a politically-motivated poll that might suggest to Democrats that calling for more dredging will help them in a campaign against Faso.
But what it tells the rest of us is hard to determine.