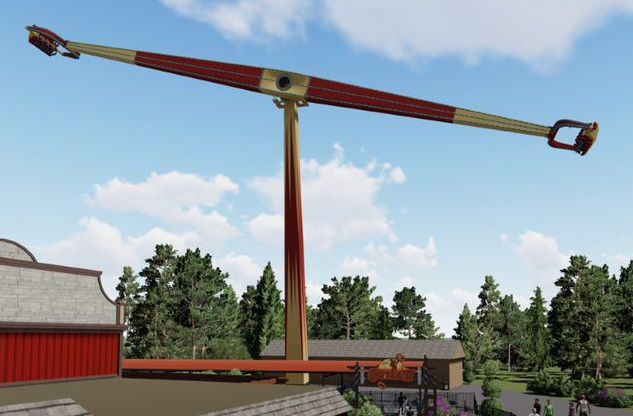 I asked the Great Escape engineer, Frank Palumbo, to contact The Post-Star when and if he flies a balloon to prove a proposed new ride wouldn't ruin people's viewscape.
This seemed like a basic request.
The Planning Board also asked for notification.
His response, both to me privately and to the Planning Board during its meeting, was that he would have to fly a balloon on a moment's notice, taking any window of good weather. So he wouldn't be able to tell people in advance.
I told him that people are reachable by phone and that I'm sure he could make three phone calls when he decides to fly the balloon. I would certainly rush over to Glen Lake to see it.
He told me, and the Planning Board, that he will instead report back on the results of any visual test he does (he made no promise of a balloon) at the next meeting.
So, if anyone sees a balloon, please call or text me at (518) 932-2684!
Also, in response to a commenter who suggested they use drones – they have flown a drone at the height and location of the proposed ride. The drone could see part of the lake. But the real question is whether the public would see the ride. Our eyes are not as sharp as a drone camera. But drones are too small for someone to see from Glen Lake (a mile from Great Escape). So the idea would be to float something larger.
Be the first to know
Get local news delivered to your inbox!