Blog: Post-Star alum stars on CNN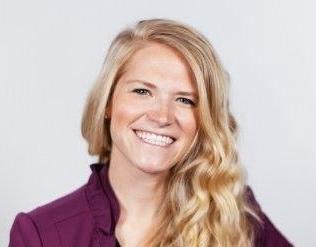 Lydia Wheeler and her wide bright smile appeared on my TV Saturday afternoon as I watched the news on CNN. Lydia is from Queensbury and started work as a "teen correspondent" for The Post-Star in 2004, the summer before her senior year in high school. She kept working for the paper during summers and other breaks from school, then got hired as a full-time reporter after graduation.
She left in the fall of 2011 for Norfolk, Virginia, the same place where, by coincidence, the paper's young online editor, Jon Davenport, had gone the previous month. Three years later, in another "coincidence," Lydia and Jon got married. 
Somewhere along the way, the couple moved to the D.C. area, where Lydia is now the legal and regulatory affairs reporter at The Hill, a policy and politics newspaper. Jon works for The Washington Post as a website engineer.
Holly and Ken Wheeler, Lydia's parents, still live in Queensbury. Holly said this was Lydia's first time on national TV, although she has appeared on local stations in the D.C. area. She was on with historian Douglas Brinkley and anchor Ryan Nobles, talking about the Brett Kavanaugh case and how his confirmation may affect the midterm elections.
Holly said Lydia was nervous, but she seemed poised. I was impressed. I've been interviewed on local TV stations once or twice, and it's nerve-wracking. It's difficult to keep your composure and say anything intelligible, much less intelligent. Lydia pulled it off — so well, in fact, that both her boss and staff at CNN praised her performance, her mom said.
Will Doolittle is projects editor at The Post-Star. He may be reached at will@poststar.com and followed on his blog, I think not, and on Twitter at
@trafficstatic.