Blog: In court, only the lawyers win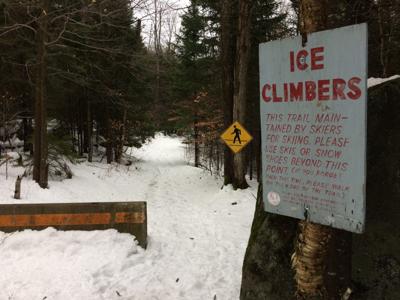 The lesson of the Old Mountain Road saga — a fight over an old road through the woods in the towns of Keene and North Elba — is that, once roads are established as public byways, it's hard to change that. A process has to be gone through, and it takes time and paperwork. It's not enough to just leave the road alone for nature to overgrow.
Old Mountain Road was overgrown, but back in the early 2000s when the state tried to declare it abandoned, courts ruled over and over that state officials were wrong. The legal fight has dragged on so long — it was finally definitively settled in favor of the towns, whose officials argued it was still under their ownership as a public road — because of the state's intransigence. Wasting taxpayer money on years of court fights doesn't hurt any state official — they all keep getting paid — so useless litigation like this keeps happening.
It was obvious from the start the state had never properly abandoned the road. All state officials had to do was to acknowledge that, and then everything could have continued exactly as all sides wished — the road, which was not passable for cars, could have continued to be used by cross-country skiers in winter and hikers in summer. Instead, the state dragged out the agony for more than a decade — who knows at what waste of time and money — until finally now reaching its inevitable conclusion: The state was wrong. 
Nothing changes now. The towns want skiers and hikers to use the road, which is exactly what the state wants. Town officials have no intentions of changing its use. But this is how things happen, so often. No one wins but the lawyers. 
Will Doolittle is projects editor at The Post-Star. He may be reached at will@poststar.com and followed on his blog, I think not, and on Twitter at
@trafficstatic.