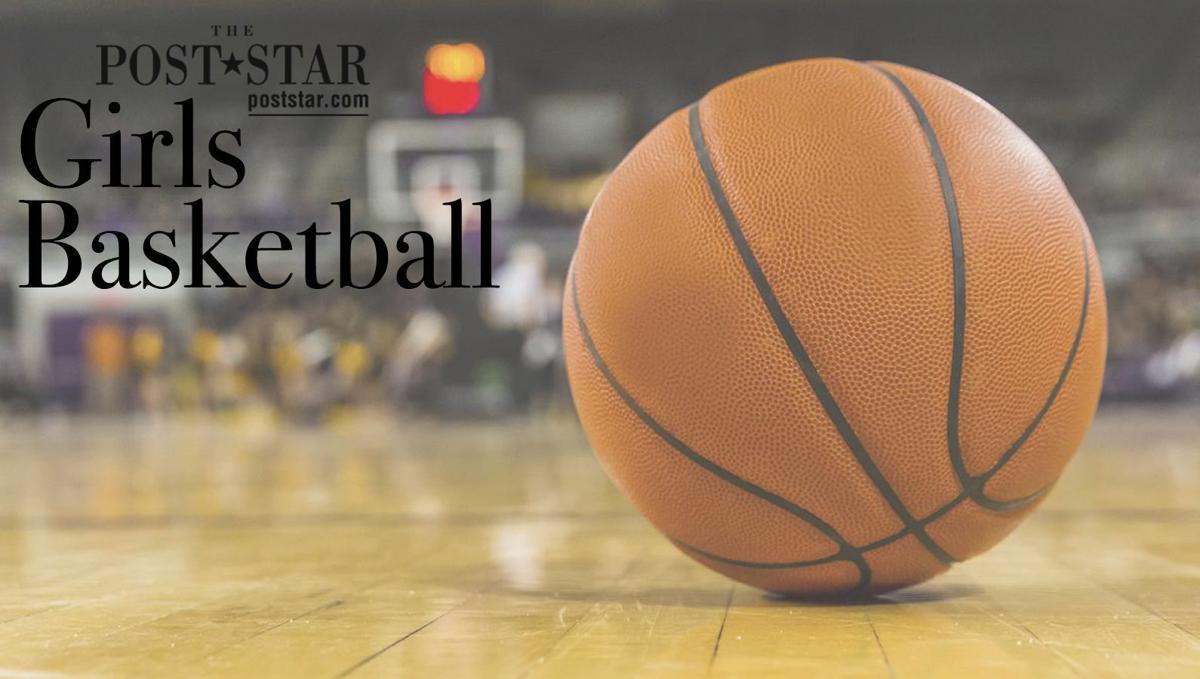 It may be Christmas break from school, but a few area girls basketball teams were busy Wednesday.
First of all, Lake George junior center Graceann Bennett -- featured in my Sunday story of her comeback from knee surgery -- became the Warriors' all-time leading scorer in girls basketball. Bennett netted 23 points in a 55-44 win over Ogdensburg Free Academy in the Glens Falls Grandstanders Christmas Festival, giving her 1,320 for her career and pushing her past 2005 graduate Heather Merino as the school scoring leader.
Bennett also had 19 rebounds to push her past 1,000 for her career. The 6-foot-2 center became Lake George's all-time rebounding leader in last week's win over North Warren.
-- Also on Wednesday, Greenwich freshman Molly Brophy poured in 38 points to lead the Witches to an 80-33 non-league victory over Granville.
-- Glens Falls got off to a slow start that cost the Indians in a 71-38 loss to Saratoga Springs in the other Grandstanders Christmas Festival girls game. Saratoga sophomore sniper Dolly Cairns scored 20 points and junior Kerry Flaherty added 14 in the win, while Taylor Scarincio -- the Indians' only returning starter from last year -- netted 11 points.
-- Sophie Tougas, who would have been a junior and one of the two best local players with Bennett for Glens Falls this season, is now at Brewster Academy, a prep school in New Hampshire. She was at Wednesday's Glens Falls game cheering on her former high school teammates. I talked with her at halftime -- she said she's doing very well, but is resting a hamstring injury during her month-long holiday break from school.
-- Without Sophie and Lucy Tougas, Caitlin Hogan and a few other seniors who graduated from Glens Falls last June, the Indians are a team still trying to find its scoring touch. They are also very young, relying on juniors and sophomores and one veteran senior in Scarincio -- Glens Falls' only other senior is Cambrie Schliff, and she hadn't played basketball since eighth grade. A few were key reserves last year, like junior forwards Felicity Williams and Anna Bayle, and sophomore point guard Sovereign Strickland.
Glens Falls opened the season with a 4-0 record, all at home, but has lost four straight since -- dropping road losses to Amsterdam, Scotia and Queensbury before falling at home to Saratoga on Wednesday.
"We also scored 50 points in each of those (first four) games, and we haven't done that since," said Glens Falls coach Mark Girard, whose team has been held to 46 or fewer points in their last four contests. "But we also played Amsterdam and Scotia, the top two teams in the league, and of course Queensbury."
"A lot of those teams didn't ball-pressure us as much, and that's where we've kind of fallen -- we don't know to just relax and move the ball around," Scarincio said. "To have four home games in a row and then be on the road for three games is hard."
Glens Falls struggled to stop Saratoga for stretches of the game, as the Blue Streaks were just quicker, particularly Flaherty, who was a step faster than everyone on the floor. Saratoga used an 11-0 run to start the second quarter to build a big early lead. The Streaks led 32-18 at halftime, then pulled away again with a 22-point third quarter, and ultimately finished the game on a 9-0 run over the final 3:48.
"Even if we get beat, as long as we do things right, I'm happy with that -- and we haven't done that yet," Girard said. "We'll get better."
Follow Pete Tobey on Twitter @PTobeyPSVarsity and check out his blogs on poststar.com.
Be the first to know
Get local news delivered to your inbox!