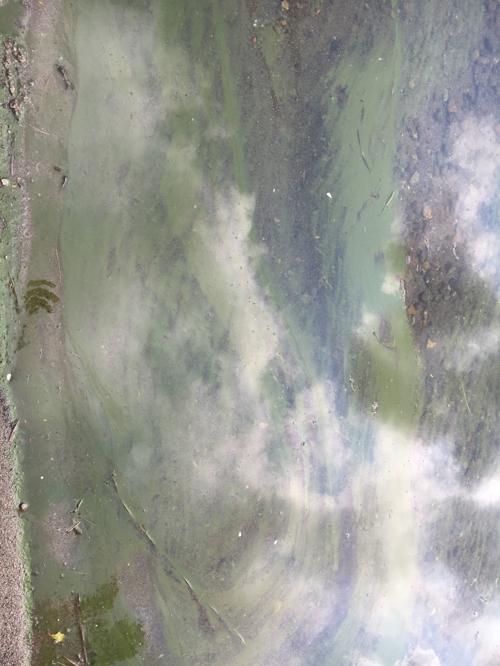 Friends Lake in Chestertown may have the first harmful algal bloom in Warren County this season, according to a notifications map from the state Department of Environmental Conservation.
The green streaks are reported to be lakewide, and were seen around 9:30 a.m. on Aug. 12.
The bloom is labeled "suspicious," which according to the DEC means "staff determined that conditions fit the description of a HAB (harmful algal bloom), based on visual observations and/or digital photographs. Laboratory analysis has not been done to confirm if this is a HAB. It is not know if there are toxins in the water."
Photos are attached to the entry. The public can check out the DEC's updated map here.
Warren County water bodies had no toxic blooms last year.
The DEC's notifications map showed last week that the Champlain Canal and Dead Lake in Washington County had suspicious blooms. 
Two suspicious harmful algal blooms have been documented in Washington County this month at Dead Lake in Jackson and in the Champlain Canal in Fort Edward, according to the state Department of Environmental Conservation's notifications map.
Even though blooms may not be toxic, the public is encouraged to stay out of any discolored or suspicious-looking water. Pets should be kept out, too. Two dogs died in Vermont last month after swimming in a bloom. People can develop various health complications like nausea, vomiting, diarrhea and headache, if exposed.
Two dogs likely died after ingesting harmful algal bloom toxins earlier this month from a private Vermont pond, providing a tragic reminder to…
Be the first to know
Get local news delivered to your inbox!