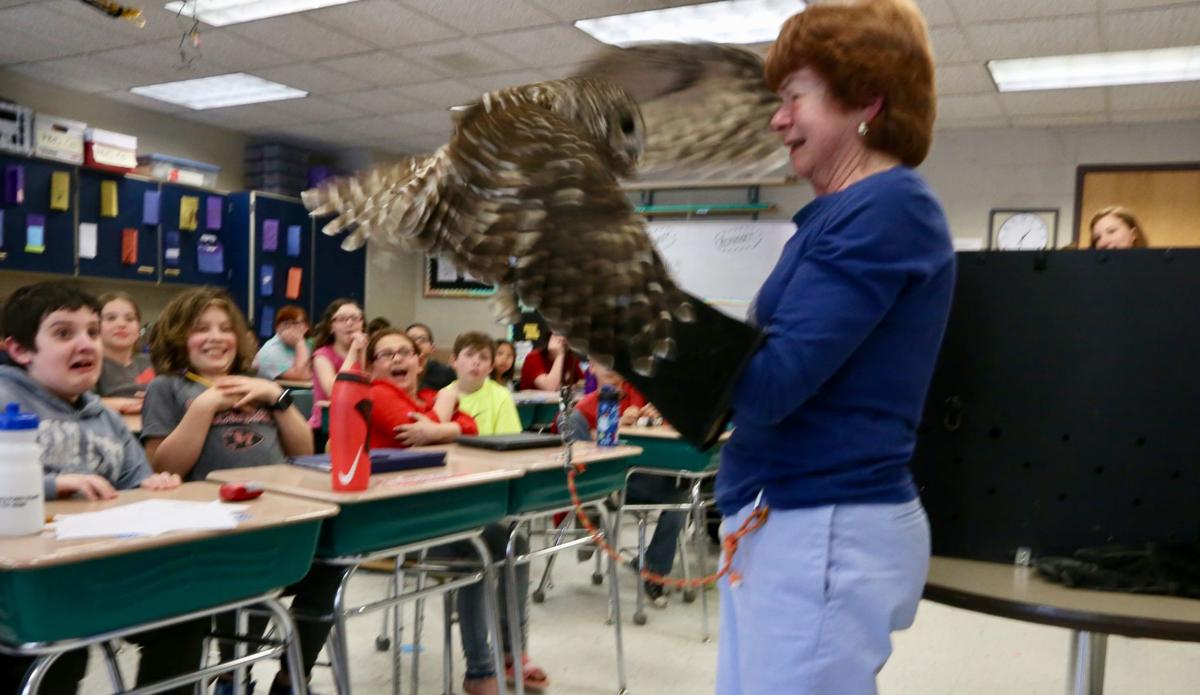 It appears no matter where I live, little creatures follow.
My last apartment I had a bat. This one I've had wasps (nesting near my bathroom ceiling fan...that was a nightmare), followed by resident mice.
Nancy Kimball, a wildlife rehabilitator with North Country Wild Care, presented at Glens Falls Middle School on Wednesday, and I forgot to write about another important thing she said: Don't leave out poison for mice.
Fifth graders at Glens Falls Middle School had a hoot of a day on Wednesday.
Many people in the Adirondacks have a mouse problem in their homes, she told fifth graders. I was glad to hear that they didn't just like me. 
Kimball said whatever you do, don't put out poison traps.
That's because if the mice don't die right away and wander outside, a fox, owl or other predator could gobble it up. Then they, too, ingest the poison. If they eat more than one, which chances they will, the poison builds up. 
I bought some have-a-heart traps, and I did a thorough stuffing of steel wool into every nook and cranny I could find. 
But I think the mice have moved out, at least for the summer.