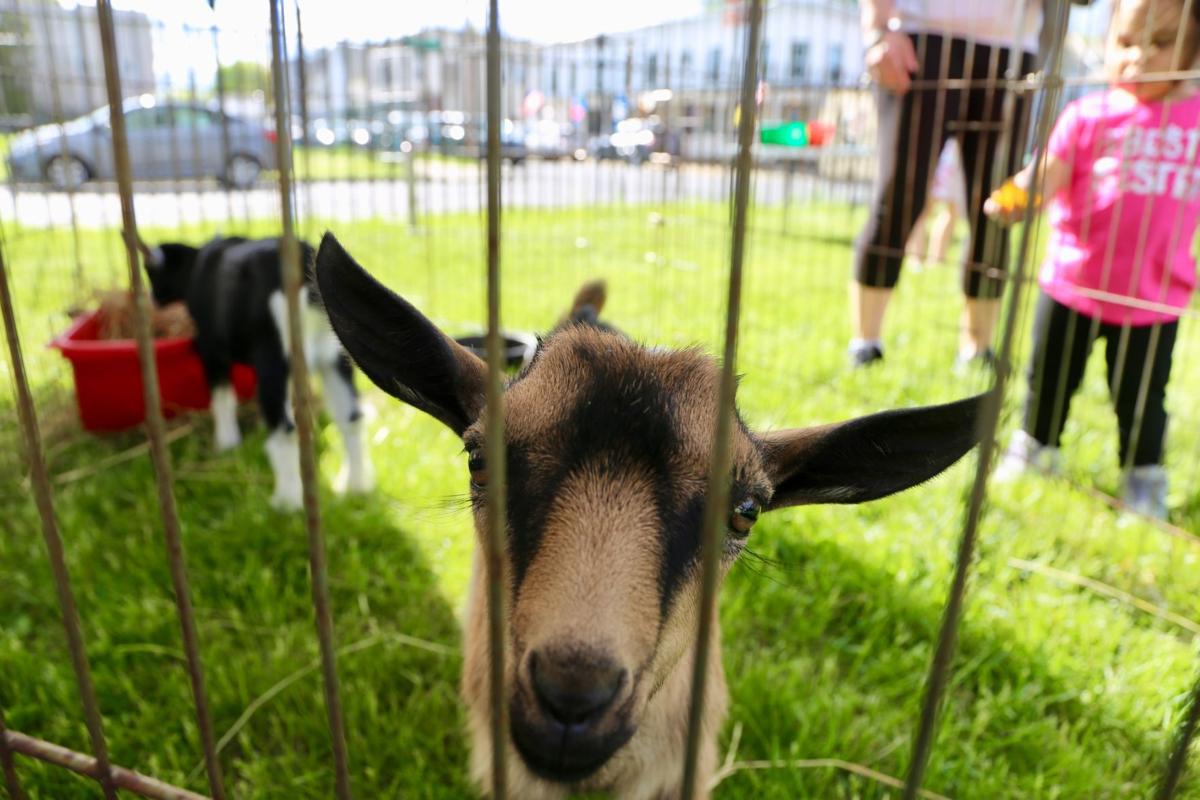 Thursday kicked off the Thursday Markets and Food Truck Corral.
Working across the street, you can bet I popped over there and will continue to do so nearly every Thursday until it ends on Sept. 12.
The festivities run from 4:30 to 8 p.m. at 71 Lawrence St. and 21 Cooper St. 
You have free articles remaining.
The Cooper Street side is new this year, so don't forget to walk around the corner and check out the great vendors there.
There's plenty to eat, from cotton candy, to falafel, and there's plenty to do from listening to live music, to playing with the most adorable pygmy goats, to taking a bounce in a bounce house. Of course, there is also plenty of shopping to do inside and outside The Shirt Factory.