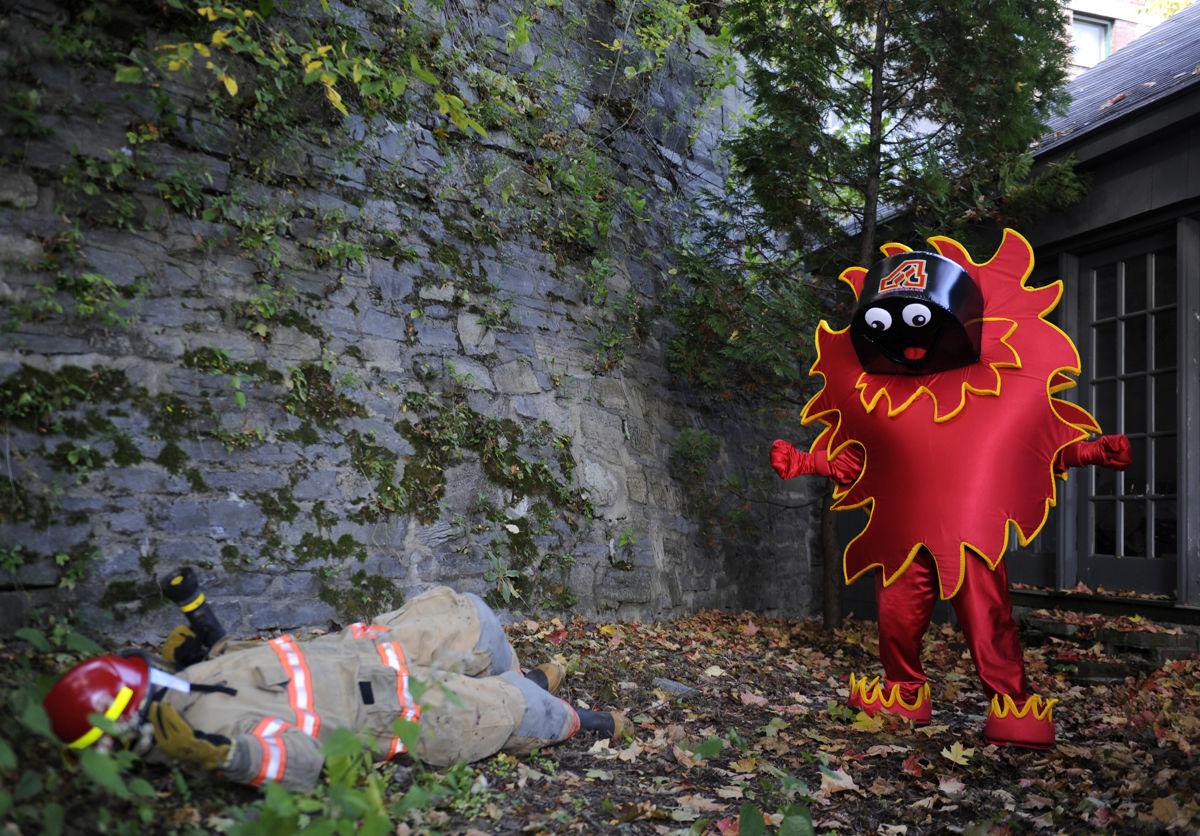 The question of the Adirondack Flames mascot is answered: Scorch the Flame.
The team debuted Scorch on Thursday, with the typical corny story that associates mascots. He is the lone surviving flame from the fire that destroyed much of Glens Falls in 1864.
Scorch was supposedly a smoldering ember in Bride and Gown, which was originally Calvin Robbin's blacksmith shop (one of the few buildings in the Glens Falls business district to survive the fire).
Scorch the Flame then overpowered a firefighter, showing his strength.
The association with a fire that destroyed much of the city has raised a few eyebrows, as has the overpowering of a firefighter. 
This may have been a misstep from an organization that has done so many things well in its short existence. 
UPDATE: The Flames issued a statement from team president Brian Petrovek in response to the reaction to the use of a firefighter being overpowered.
In the statement, the Flames apologized for what was well-intentioned but became something else. It also says Glens Falls Fire Department helped in creating the skit.
"Earlier today we unveiled our new mascot Scorch. In an attempt to provide background material for the character who will be the face of our team, particularly with young fans, we crafted a story that Scorch was the remaining amber from the tragic fire that destroyed much of Glens Falls in 1864.
"We also crafted a skit that helped to launch the new mascot -- with the help of the Glens Falls Fire Department. While it seemed in good taste when it was on the drawing board, it is evident now that it was in poor taste.
"On behalf of our entire organization we want to apologize for our thoughtlessness today. We have obviously turned something good, the launch of a mascot which we will use to entertain and encourage young fans, into something that is in poor taste. That was not our intention and again we apologize. 
"We would like to emphasize that we as an organization take seriously the dangers associated with fire, understand its potentially devastating effects and acknowledge that those in our nation who are called upon to face and fight fires on a daily basis are truly heroes.