BLOG: Wilhelm case is a tragedy of lost chances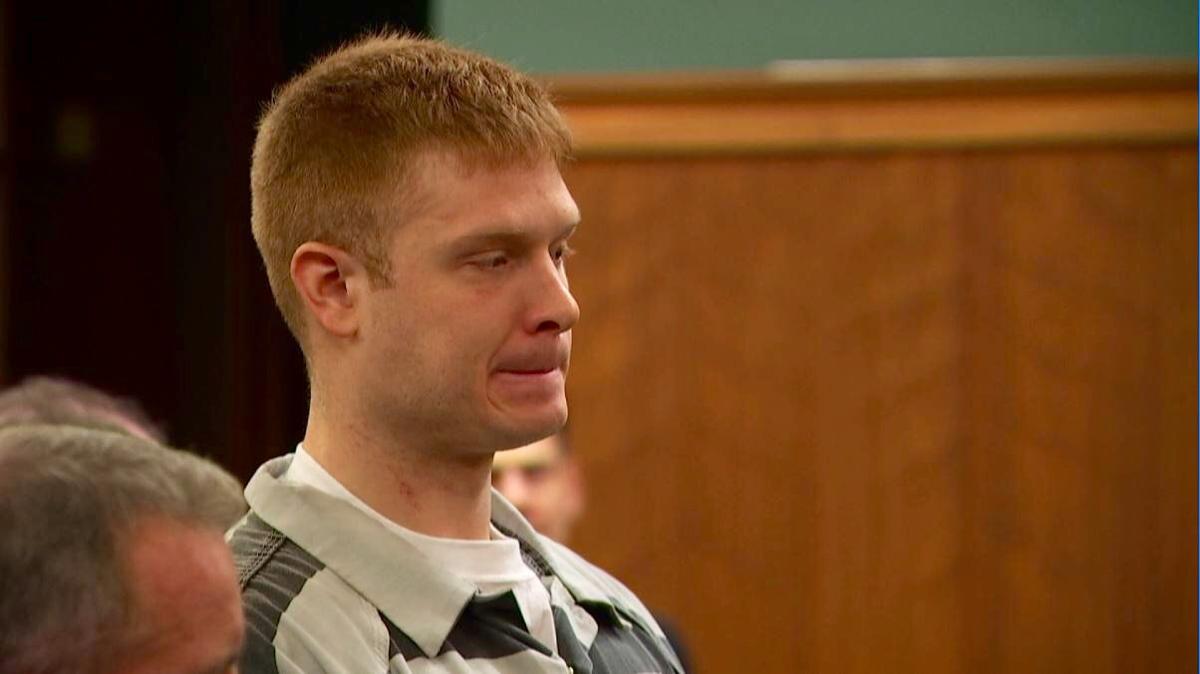 I was over at my alma mater, Castleton University, a few falls ago to watch a football game, and my eye was caught by an offensive lineman who looked much taller than his teammates.
That lineman also moved fast, and at his tight end position, had a couple of nice catches, and looked like he belonged at a higher level.
The program showed that he was Denny Wilhelm, from good old Glens Falls. He completed that fall of 2012 having earned a national "team of the week" honor at one point, and made honorable mention for the Eastern Collegiate Football Conference, despite having played little organized football in years.
Wilhelm was an athletic force during his days at Glens Falls High School, a teammate of Jimmer Fredette who was good enough to secure a Division 1 partial scholarship at UAlbany after his 2007 high school graduation. But while he was a phenomenal athlete and at 6-foot-5 a big physical prescence, his personality was even bigger.
"He was outgoing, he was caring, and he was loved by so many teammates, kids, fans… He had this infectious spirit," one Castleton leader who knew his time there told me. "He played a small role on the football team, a smaller role on the basketball team, but was larger than life to many of his friends and others."
Those details, to me, is what made his downfall in recent months even more sad.
From the court records and proceedings I have seen, it appears Denny became hooked on heroin around 2011, an addiction that I'm told started with use of prescription painkillers. (Several who know him blame a trainer at a now-closed gym for getting him started on those.)
A felony heroin possession arrest occurred in September 2011, troopers arresting him with a woman in a dilapidated trailer in West Glens Falls.
He pleaded guilty, was put on probation and made it well enough through Warren County Felony Drug Treatment Court to be allowed to leave the court's jurisdiction to attend school at Castleton in 2012. But after that year in school, had another setback that summer that resulted in him not returning to school.
He was able to put that setback behind him and get back on track, and became involved in a local gym as his probation continued.
For local high school athletes and many others in the community, that facility quickly became the place to go to hone your skills and get fit, and Wilhelm's know-how and ability to motivate others was a huge factor in that business' growth.
His probation for the 2011 arrest ended last spring, so there was no more drug testing, and prospect of a violation resulting in a trip back to jail hanging over his head.
Police with the local drug task force don't miss much, and they learned that Wilhelm had begun using again, becoming enveloped in the drug culture and involvement in drug sales to support the habit as well. He lost weight, looked haggard and all but disappeared from the gym.
The demon of addiction had reared its ugly head again.
Warren County Judge John Hall, who got to know Wilhelm well through his years in drug court, told him, "You have the potential to be a real force in our community, a force for good."
Hopefully that infectious spirit and ability to work with others will still be present when he gets out of prison, and the addiction that derailed a promising future will be left behind.
(In a related matter, the business partner of Wilhelm's in the gym venture posted an apology on social media today for her criticism of our coverage of the case a few weeks ago.)