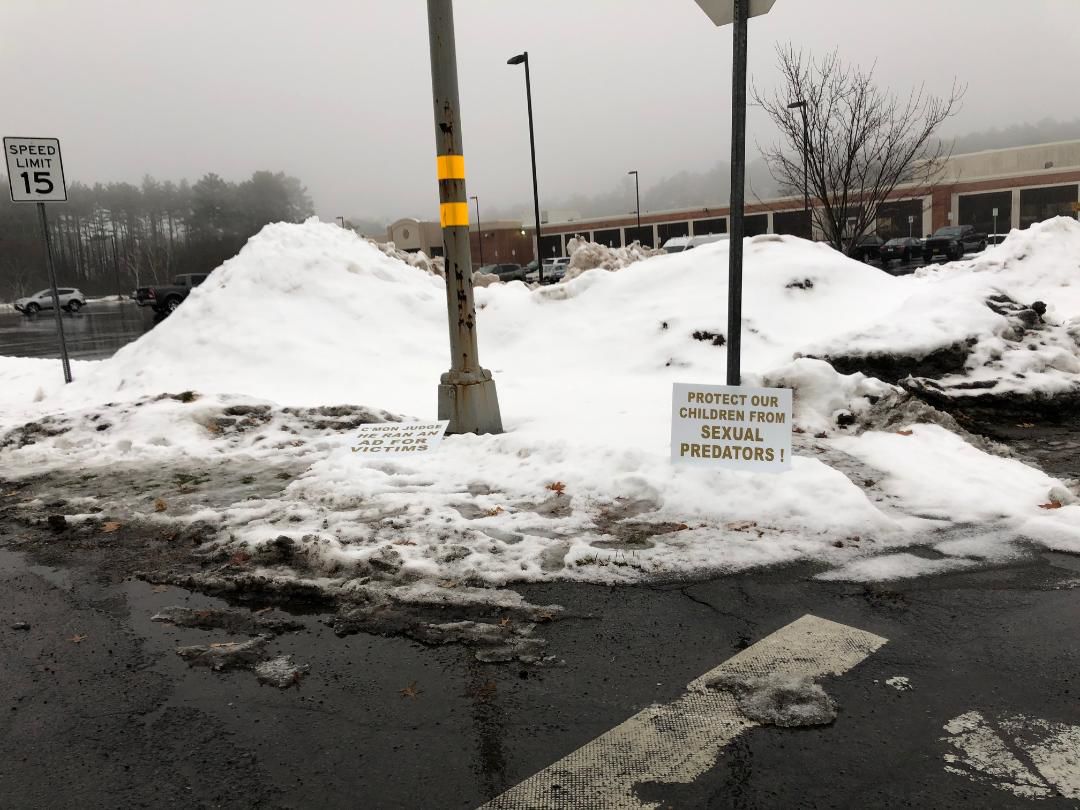 David Saladin's actions in sexually abusing two young children at a daycare where he worked were reprehensible and unconscionable. Many believed that a sentence of 10 years on probation was not tough enough for what he did.
The sentence resulted in a social media campaign against Saladin, and the judge who presided over his case, the likes of which we haven't seen locally before.
Saladin, 49, of Cambridge, pleaded guilty in September to three felony sexual abuse counts and two misdemeanor endangering the welfare of a child charges for sexual contact with girls ages 4 and 6 who he cared for at a home-based daycare business in Queensbury.
His initial plea offer after his arrest included a sentence of 6 years in state prison. But as Warren County prosecutors prepared for trial, they learned that one of the victims' families did not want their child to go through a trial and there were issues of the audibility of the interview with police where Saladin confessed. (Police say they believe the tape was audible enough to hear Saladin's admissions.)
That led to a plea deal that included no jail term and a 10-year term of probation for Saladin, as Saladin continues to admit his contact with the children was innocent "tickling."
I explained what we were told, but many Facebookers remained dissatisfied, and a group known as "People Against Lenient Sentences" was created on the social media platform, largely to protest goings on with Saladin and other recent Warren County sex crime prosecutions where the sentences were not what they deemed sufficient.
You have free articles remaining.
And from that came an online petition to "remove" Warren County Judge John Hall from the bench, taking issue with Hall agreed to allow Saladin to have children in attendance at his wedding rehearsal dinner days after his sentencing.
It had garnered 844 signatures as of this week, most of them from people who read a Facebook post and wouldn't know Judge Hall if he was seated next to them. (Hall is retiring at the end of 2020 anyway, since he will hit the mandatory County Court judge retirement age of 70.)
There are no grounds to remove a judge in New York because you don't agree with his sentences, unless those sentences or his actions violate the law. Probation is a legal sentence for first-degree sexual abuse under New York law; a judge's sentence comes after he hears from prosecution and defense during plea negotiations and the sentencing hearing.
Fast forward to Saladin's next court proceeding, which occurred Monday, to decide his sex offender classification. The higher the level, the more registration requirements. Saladin is contesting the initial scoring that he should be a Level 3 offender, deemed the highest risk of re-offending.
As I pulled into the Municipal Center parking lot, there stood a man in the cold rain, holding a sign that read "Protect our children from sexual predators!" A few minutes later, that man was seated in the court room, watching the hour-plus sex offender registration hearing, and audibly muttering during parts of the hearing.
When the hearing ended, his hand shot up. Since public participation is not a thing in the court system, Hall did not call upon him. That did not stop him from interjecting anyway, yelling that it was "sick" that Saladin was not in jail.
It was an ugly scene, the likes of which are rarely seen in our secured courtrooms around here, as he was ushered out of the courthouse by security. He left his signs behind, propped up in the snow in front of the county center.
Don Lehman covers police and court matters, Warren County government and the outdoors. He can be reached at 518-742-3224 or dlehman@poststar.com