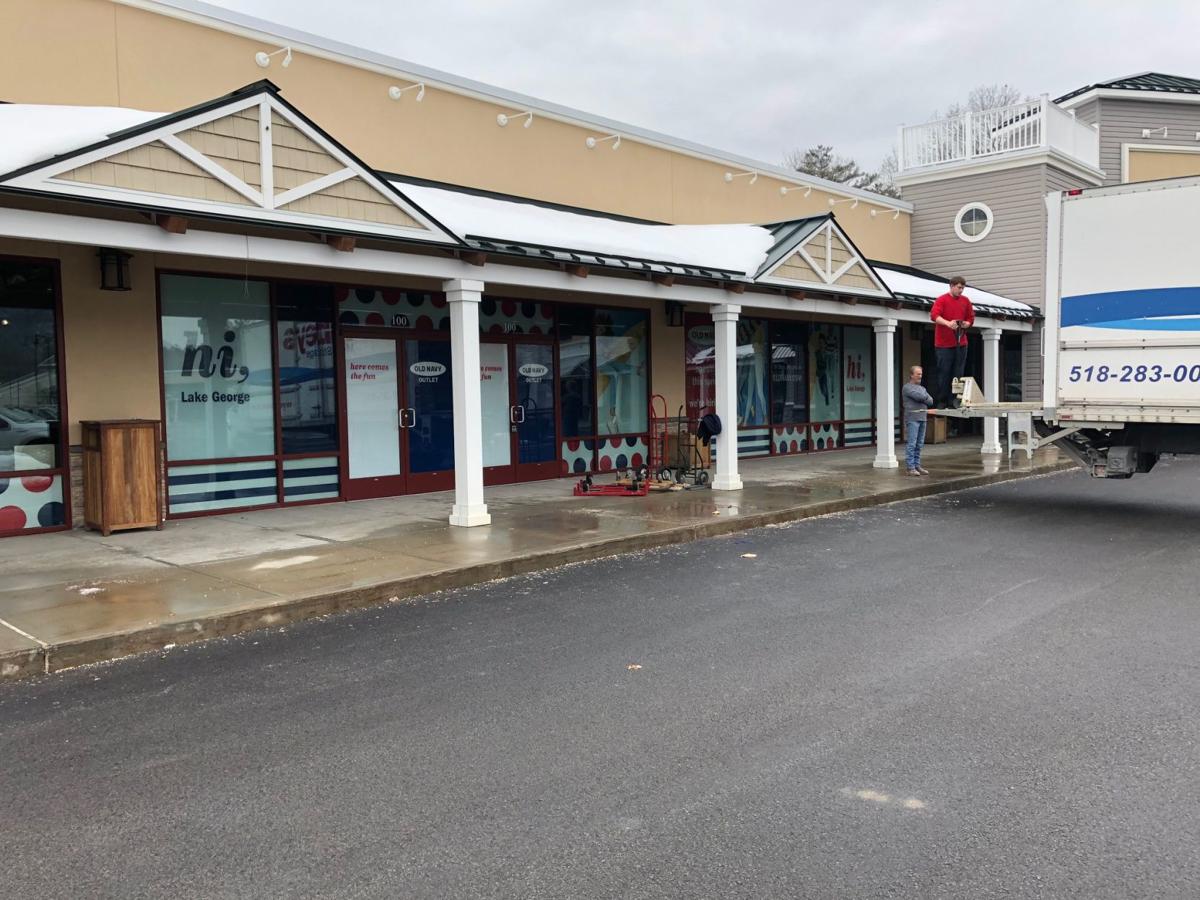 Old Navy is coming back to Queensbury, with a store to open in the Million Dollar Half-Mile outlet center by sometime in May.
The chain will open at store in the Outlets at Lake George plaza, the plaza on the west side of Route 9, which is also home to Adidas, Skechers, Coleman, New Balance. Loft, Lindt Chocolates and Skechers.
Construction has begin in the southernmost store in the plaza, which has been vacant since it was built in 2014. A worker who was on site Thursday said that construction has just started, and that the store likely won't open until May.
The chain, which closed a store in Aviation Mall in 2010, also operates a store in Wilton Mall.