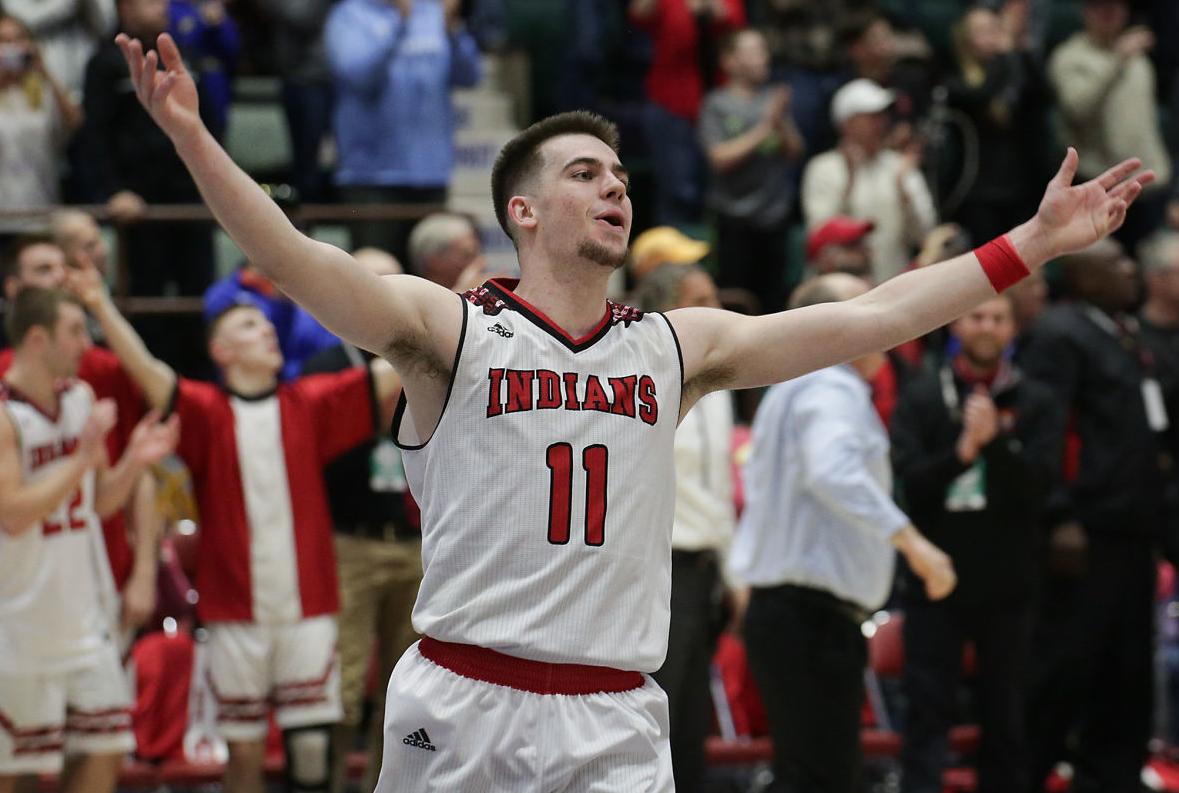 I walked into the Glens Falls YMCA one day last week and glanced into the gym as I headed down to the workout room.
I stopped as I got to the second door. The gym was virtually empty, just a couple of guys shooting around.
One of them was Joseph Girard III, the local hoops star who is probably the last guy around here who needs to practice his jumper. But there he was, working his progressions by himself during Spring Break week, when no one would blame him for taking some time off after the record-breaking run he and his teammates had this winter.
A couple of days later, I heard why Girard was still hitting the gym. Last weekend he played in a national high school all-star tournament in Washington, D.C., and was named MVP of his team. He scored a team-high 17 points, though his team got trounced.
So there's no off-season for a kid headed to hoops-crazy Syracuse in a few months.
The college hoops world really is a year-round arena these days, as websites and fans keep track of future prospects and recruiting rumors and the summer AAU circuit gets rolling. How well Girard will perform at the next level, against the best college-aged competition in the world, is the subject of a lot of debate.
The more I saw of him this winter, the better I felt about his chances to play at a high D-1 level. I found this article today that dissected his game as well, and had similarly high regard for JG3's future.