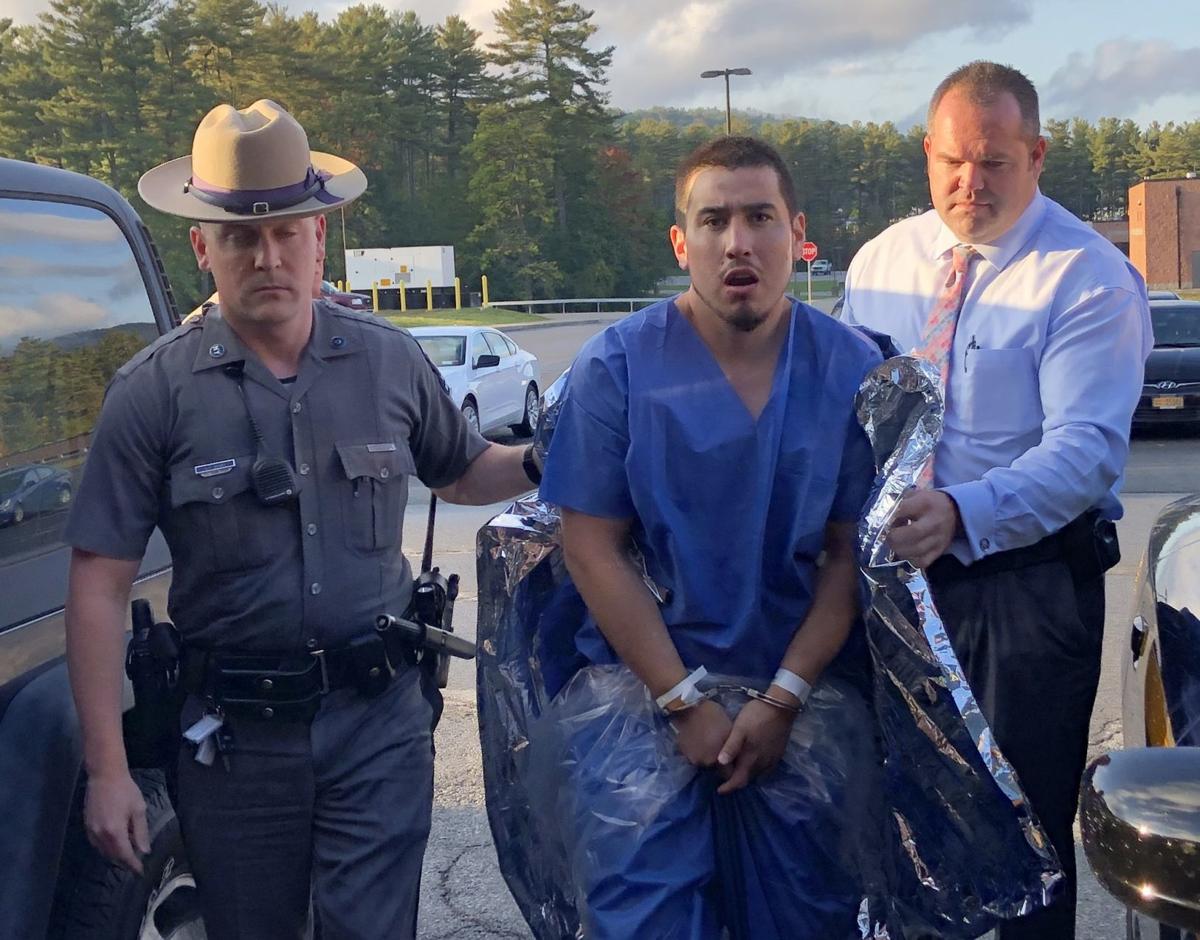 Prosecutors and police around the state have been sounding an alarm for months about law changes that are coming next year in criminal cases.
In a package of legislation attached to the state's 2019-20 budget, massive changes were made to how criminal and traffic cases will be prosecuted, and when bail can be set for accused criminals in New York.
How major are the changes?
Well, the resident of an Indian reservation on the international border who was charged Thursday with second-degree manslaughter, the man who allegedly led police on a 25-mile, 100-mph chase, killing an innocent man, then tried to run from police after the crash, would be released with an appearance ticket for court come Jan. 1.
That's right, a man accused of heinously and recklessly killing another person, endangering countless others, wanted on arrest warrants, with a years-long history of arrests and tenuous ties at best to the United States, would walk right out of the police station after he was served with charges.
His lawyer told the judge who arraigned him as much Thursday night, as second-degree manslaughter is not considered a violent felony under state law. His history of not showing up in court would not be used against him.
And the bail change will not just change who goes to jail.
It will result in police having to spend a lot more time, and money, chasing around the defendants who don't show up to court. Warren and Washington counties alone are adding nearly $1 million to their 2020 budgets to fund new positions to deal with the bail and Criminal Procedure Law changes.
Is there any state funding to help with that state mandate? Not a dime so far.
The bail changes were made to address problems with the criminal justice system in bigger cities, where inmates have languished in jails for years awaiting trial. Having covered the local criminal justice system for longer than I want to admit, I can say that rarely, if ever, happened here from what I have seen.
When these law changes were tacked onto the state budget they were also made without any legislative debate, or any input from the agencies that will have to deal with them.
Police and DAs around the state are dreading Jan. 1, not just because it will make their jobs a lot more difficult, but because they are all but sure that these changes will result in more people getting hurt.
Criminals like Skyler Crouse, the manslaughter defendant who was so remorseful about allegedly taking an innocent life that he was spitting and cursing at reporters as he was led into court Thursday night, are not.
Don Lehman covers police and court matters and Warren County government. He can be reached at 518-742-3224 or dlehman@poststar.com
Be the first to know
Get local news delivered to your inbox!