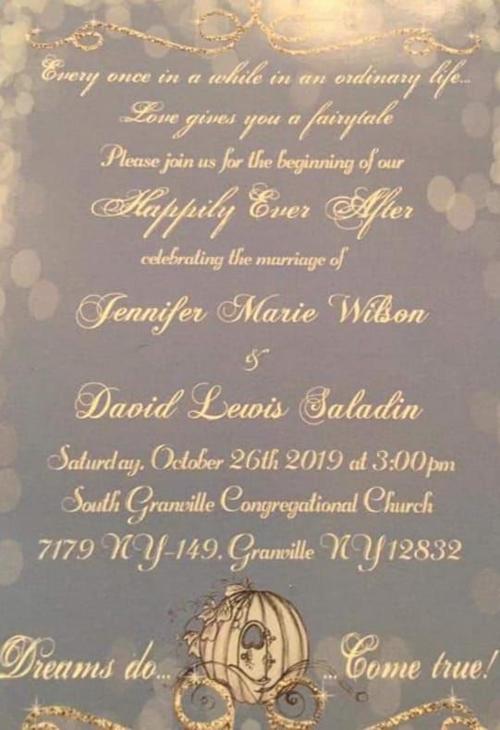 Many people who followed David Saladin's child sex abuse case for molesting children at a daycare center where he worked believe he should be in state prison.
(Saladin pleaded guilty to all of the charges against him, with an understanding that he would not be sentenced to jail.)
That sentence did not sit well with many who followed the case, understandably so. But when word got out on social media in recent days that Saladin was planning to get married days after his sentencing, and the invitation that was posted on Facebook talked of the "fairytale" relationship, the you-know-what hit the proverbial fan.
The wedding was to be held Saturday at South Granville Congregational Church.
Pastor Rick Backus said that he was aware Saladin had been accused of child sexual abuse after the wedding was booked, but in light of the fact he hadn't been convicted the wedding was going to be allowed. But after he was sentenced last week, Backus said it was decided the church would not allow the ceremony under the circumstances.
Many reached out to the church through Facebook on Monday and Tuesday to express their concerns about the wedding, before learning the church had pulled the plug. Some talked about going to the church to protest during the wedding.
"My phone was going off like crazy," Backus said. "I got about two hours of sleep last night."
Don Lehman covers police and court matters and Warren County government. He can be reached at 518-742-3224 or dlehman@poststar.com
Be the first to know
Get local news delivered to your inbox!