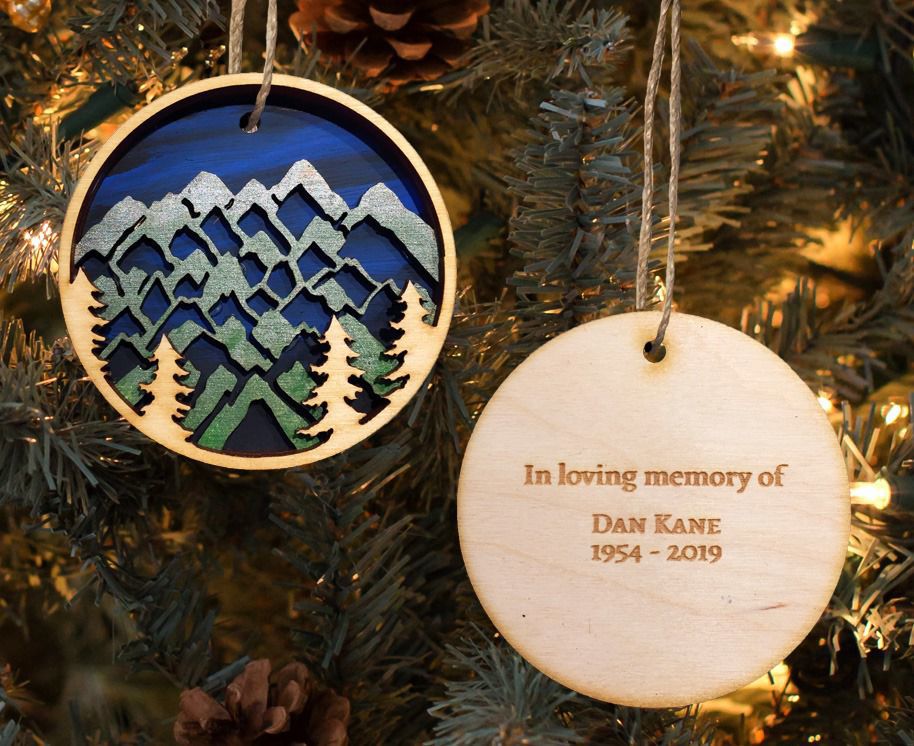 Dan Kane touched a lot of lives before he passed away in August at the age of 65.
Stephanie Guzik Lendrum designed and hand created the Adirondack-themed ornament, which will be sold at Wednesday's Adirondack Thunder game as well as through Lendrum's website, www.cedarandpearl.com.
Lendrum said she and her husband knew Kane and his family for years.
"After his passing, I saw the outpouring of support from the community. There were cleanups, memorial hikes, and hockey events. I wanted to give back too, and it just seemed fitting that my gift to his memory would come from my art," she wrote. "And being a big supporter of higher education, I thought it was perfect that my ornament should benefit his memorial scholarship."
Ornaments are $15 apiece, and only 100 were produced. All proceeds to go to the Dan Kane Memorial Scholarship Fund.
Don Lehman covers police and court matters, Warren County government and the outdoors. He can be reached at 518-742-3224 or dlehman@poststar.com
Be the first to know
Get local news delivered to your inbox!