Blog: A deadly season for snowmobilers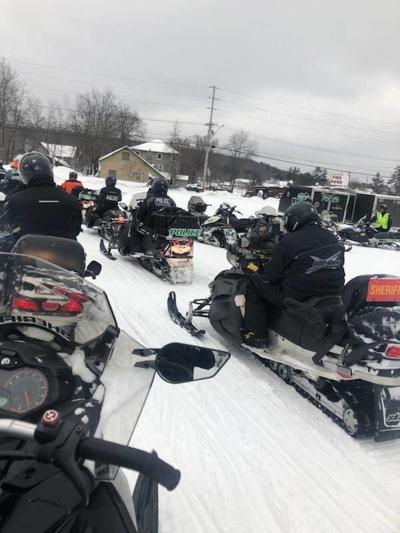 A winter with lots of snow is good for snowmobilers, and an industry that brings thousands of visitors to the Adirondack during what is otherwise a slow time of year.
That snow can also be bad for some snowmobilers, as it puts more people on the trails as well as more people on sleds who probably don't belong on them for a variety of reasons.
So far, the winter of 2018-19 has shaped up to be a deadly one for New York's snowmobilers, particularly in the Old Forge/Inlet area, where five deaths have occurred so far. We have been lucky around here so far this winter, knock on wood.
There are a lot of factors at stake, Snowmobiles are faster than ever, and many of the crashes involve riders under the influence of alcohol. (A couple of local police officers in Old Forge for snowmobile training earlier this winter actually witnessed the aftermath of a DWI crash where no one was hurt.)
Unfortunately, alcohol has been a major part of snowmobiling for as long as there have been snowmachines and trails. One of the first times I was ever on a sled was as a teen in Vermont for a "poker run" from bar to bar. Attitudes toward alcohol and vehicles have changed dramatically since then, but there are still many who see beer as an integral accessory to being on the trails.
It's food for thought as we head into another weekend where there is a fresh coating of snow on our local trails.