This weekend's first ADK Jeep Invasion in Warren County and some images of the event by photographer Jenn March that I posted on Father's Day connected in a way to make me think again about an odd and wonderful journey my father, now 94 and still able to reminisce on that trip with pinpoint accuracy, took with his family in 1976.
We rode in a new Jeep Wagoneer, which some purists dismissed as being a bit outside the rugged Jeep family at the time. The station wagon was painted a 1970s orange and it had an air conditioner and a good radio/tape player. You could drive it in two-wheel-drive mode or switch to four-wheel-drive.
In that bicentennial year, we drove from our home in North Bennington, Vermont, across the U.S. and through Mexico and Central America, ending at the Panama Canal. We stayed in motels, inns and a hostel. If not for a combination of circumstances, we would have continued the journey, or attempted to, through South America to Rio de Janeiro, where my father's Brazilian stepmother lived.
The trip — my father still calls it his "dream" journey in its fully realized form — was unusual. But in that era, and having just driven as a family from Vermont to Alaska and back in 1973, it was not unusual for us. My sister and I missed a half-year of high school for the 1976 trip and most of a summer for the earlier jaunt through Canada, the Yukon and the 49th state.
The '76 journey was before the 1980s civil war violence, repression and revolution in Central American countries like Nicaragua, El Salvador and Guatemala. But it carried with it a certain amount of unpleasant surprises — a bout of dysentery, an incident of a cop on the take in which we were taken, and the theft of an overstuffed wallet by a pickpocket gang in the Mexico City subway, to name a few. The guidebooks warn of these things for good reason. There were plenty of great memories, too, including landing on a dirt airstrip in Guatemala to climb the Mayan pyramids at Tikal.
I titled this blog "Long Story Short," so the remainder of the travelogue will have to wait.
I don't endorse car brands, but I will say that Jeep took us more than 4,600 miles (one way) and seemed ready to do a lot more if we had shipped the vehicle from Panama to Colombia to get around the Darien Gap, an impassable break between Central and South America. The only vehicle issue we encountered was not with the Jeep itself, but with a tire that went flat after we returned from driving to the rim of a volcano in Nicaragua (a local driver was behind the wheel for that side trip). Maybe we should have thought more about driving on or near volcanic rock and a few other details along the way. But we were a family on a mission with a target of Rio, though not in such a hurry that we would give up daily sightseeing opportunities.
My sister and I returned for a shortened year in high school and quickly focused on other things. The Jeep was traded in by my parents at some point after journey's end, but not before my father added a heavy plow to its front end to keep his motel parking lot clear that next winter and save on hiring a contractor. 
The trip etched lifelong memories. That orange box of a vehicle took a family of four, with my father at the wheel for the bulk of the miles, safely over narrow, twisting mountain roads in Mexico, through a post-earthquake Nicaragua with its buildingless city streets, and up and down a volcano.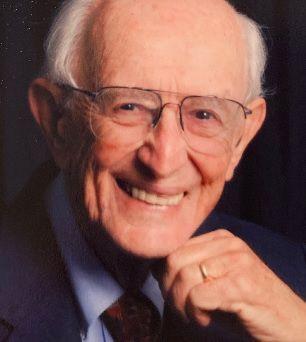 That Jeep held up well. And my father has too. Dad, long may you run.
Bob Condon is the local news editor for The Post-Star. He can be reached at condon@poststar.com or by calling 518-742-3250 (office) or 518-932-5277 (cell). To help support all the local reporting in The Post-Star and on poststar.com, please consider a digital subscription. Our latest offer to new subscribers is here.