On my way to covering the event, a few polar plungers were making loon calls off of one of the docks. I thought maybe they were just trying to be funny, but sure enough not far away was a common loon.
This was so encouraging to see, especially after I'd just written an article about their comeback in the Adirondacks, and the Lake George Association had said a few loons were seen in the village this summer.
They're apparently still hanging out for a bit.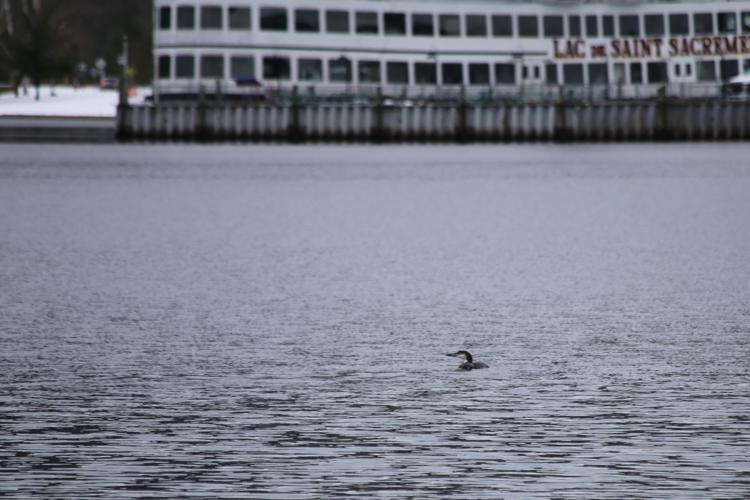 On my way back from covering the plunge, I saw two buffleheads land in the water by the village docks. These are small ducks, but the males have this very distinctive white patch on their heads.
New York is pretty much their migration area, but they'll winter in southern parts of the United States. 
So keep your eyes peeled out there! Birds are on the move.