Rozell honored by Congress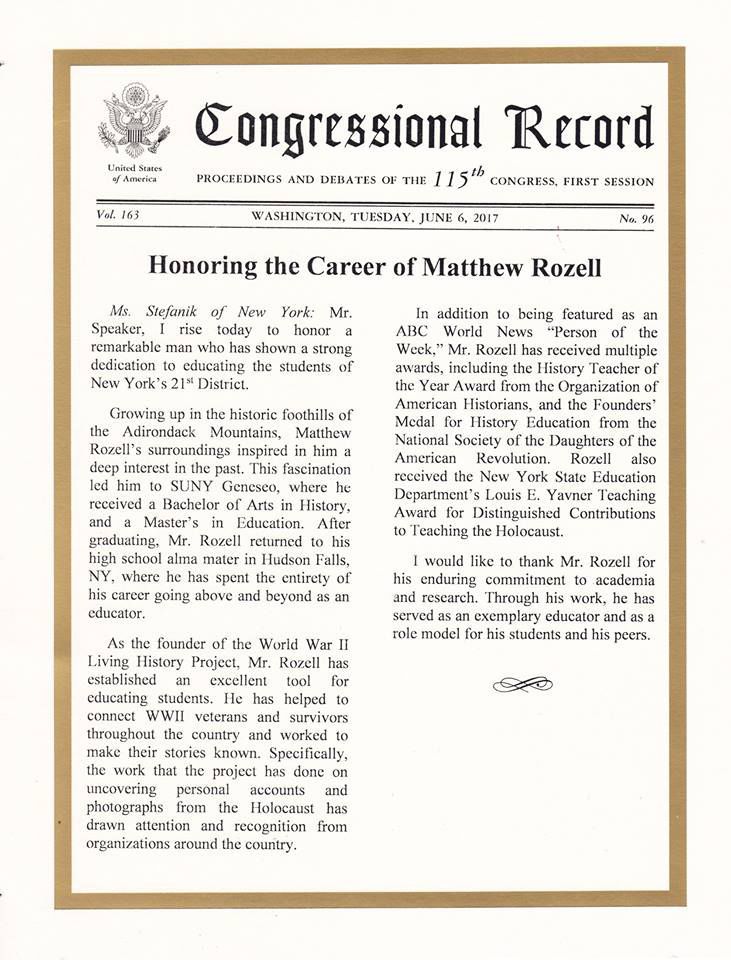 Add one more to Matt Rozell's set.
Rozell, the former history teacher at Hudson Falls who is in the middle of a long series of books about World War II, has received proclamations from the village of Hudson Falls, the city of Glens Falls and the state of New York.
This week's mail brought one more — a page from the Congressional Record commemorating several paragraphs U.S. Rep. Elise Stefanik, R-Willsboro, had read into the record about his career.
You can read Bill Toscano's blog at poststar.com/blogs or his updates on Twitter, @billtoscano_ps.