Rozell book cover getting world-wide coverage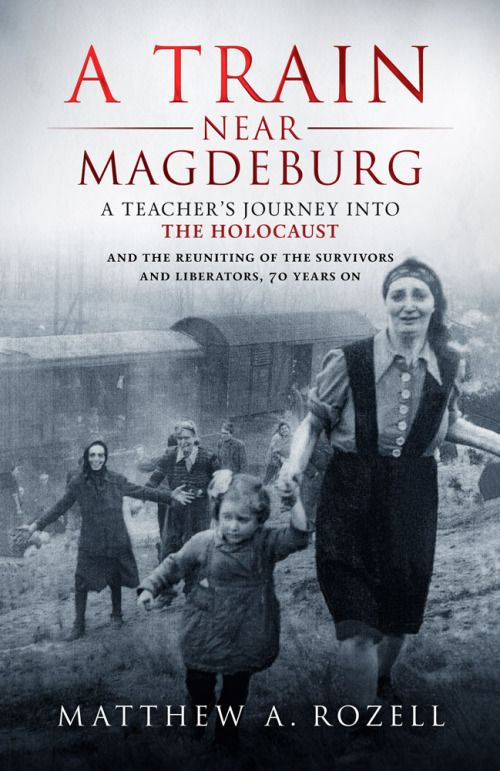 When Matt Rozell, a teacher at Hudson Falls High School, started researching the train of concentration camp survivors found at the end of World War II, he never envisioned it would result in connecting those survivors with their liberators or produce more than a dozen reunions.
He also didn't know the cover photo, from one of those soldiers, would take on a life of its own, as indicated in this recent article, which received widespread attention in both Israel and Germany.
According to journalist Ofer Aderet, writing in the newspaper Israeli newspaper Haartez:
"After I published my article, I received an email from N., a Jewish woman who lives in Europe. She wrote that she was the granddaughter of the woman in the photo − a Jewish woman from the Hungarian town of Makó who was 35 at the time of the photo. Her daughter holding her hand was 5.
The woman, who died in the '80s, and her daughter didn't immigrate to Israel after the Holocaust as did some of the liberated passengers, but returned to Hungary. N. says her grandmother and mother suffered psychological problems all their lives because of the trauma they endured.
Alas, when I asked to meet the girl in the photo who's now 77, I was told she preferred to avoid publicity."
You can read Bill Toscano's blog at poststar.com/blogs or his updates on Twitter, @billtoscano_ps.