BLOG: School news notebook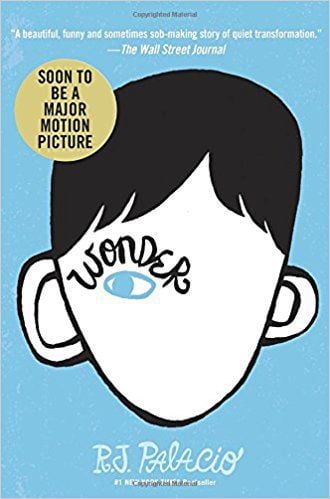 Here's another installment of notes about activities in the region's schools.
Sarah McCann, the librarian at Hudson Falls Middle School is ready for Friday's annual book-to-screen field trip.
This year, the book/film is "Wonder," which debuts Friday.
"The major message of the book is acceptance and kindness," McCann wrote. This year, a record 125 students will be seeing the movie at Bow Tie Cinemas in downtown Saratoga.
"This is sometimes the first outing to a theater for some of our students," she said. "It's a really cool, positive, experience. "
The book and movie tell the story of August Pullman, a boy with facial differences who enters fifth grade, attending a mainstream elementary school for the first time.
The movie stars Owen Wilson, Julia Roberts and Jacob Tremblay.
All-county chorus
Whitehall hosted the annual All-County Vocal Music Festival earlier this month. The festival was organized by the Washington County Area Music Teachers Association and hosted by the Whitehall Central School District. The participating districts were: Argyle, Cambridge, Fort Ann, Fort Edward, Greenwich, Hartford, Lake George, Salem and Whitehall.
Elementary participants from Granville were Haylie Barber, Lauren Bascom, Melissa Beaver, Melanie Bourn, Cameron DeKalb, Hailey Dupuis, Talia Festa, Megan Hover, Lilian McKinney, Lily Roberts, Cydney Ruork. Granville Jr./Sr. High participants were Kerri Jennings, Andrew LaPierre, Savannah Lotz, Harley Moore, Elizabeth Setchell, Alexa Weaver, Abby Wright. The elementary chorus is led Brent Tuttle., and the junior/senior high school group is led by Tim Patrick.
Seven Cambridge Central School District chorus members took part. The students were selected by their teacher, Jill Chadwick, to represent the school. This year's music festival seventh grade participants were Angelina Dill, Olivia Fiske, Laurel Leary, and Jacey Nieckarz. Sixth grade students were Mia Alpy, Coral Boehlke, Blakely Couch and Ella Hunt.
Argyle students, selected by Sharon Carlsen, were: Hannah Bailey, Dustin Durkee, Mackenzie Heller, Laura Pagan, Jonathan Pratt, Benjamin Randles, Colby Ricciardelli, Kylie Mattison, Mara Donahue, Jackilyn Harris, Kylee Hummiston, Gretta Schneider, Madison Gillis, Ryland Rist and Cole Schilling.
Senior chorus included Jadyn Anderson, Hannah Luongo, Bryanna Howes, Rachel Wells, Olivia Anderson, Madison Ricciardelli, Kyleigh Vadnais, Ryan Wilkinson and Derek Sherrange
NHS inductions at HF, GF
Hudson Falls High School's Sandy Hill Chapter of the National Honor Society inducted the following students earlier this month: Brooklyn Beamish, Sierra Ellsworth, Shane Grimes, Patrick Keenan, Anne Kiernan, Danielle Kitchner, Andrew Mager, Taylor Markham, Sena McLaughlin, Shawn Miller, Jessica Petteys, Jillian Prakelt, William Richmond, Dennis Sullivan, Abrielle Swartz, Carley Toole, Desiree Wheeler.
The Glens Falls High School Chapter of National Honor society was scheduled to induct 25 new members Thursday.
They are: Justina Aiken, John Andre, Matelyn Benway, Luke Borgos, McKenna Clark, Taylor Colvin, Olivia Dybas, Joseph Girard, Liam Gormley, Lauren Hauser, Hannah Hawkins, Griffin Jones, Scott Jones, Drew Knapp, Coleman Leland, Stephanie Meehan, Claudia Miner, Catherine Montgomery, Marlee Pelton-Fuentes, Shyeann Rawson, Madison Redmond, Meghan Siergiey, Brienna Vassar, Callie Woodell, and Jacqueline Young.
LG French Honor Society
The Lake George Central School District has announced the new members of the French Honor Society Saint Sacrament Chapter. Congratulations to: Cooper Collins, Joy Greene, Rebecca Jaeger, Samantha Jeckel, Nicole Kingsley, Sarah Kohls, Rowan Metevier, Angela Romano, Gabriella Weidner, and Mattie Williams. They join current French Honor Society members: Abigail Baertschi, Logan Clarke, Richard Conte, Sydney Daniger, Samantha Kingsley, Lauren Montana, Zoee Nadler, and Morgan Zilm.
Granville concert Dec. 4
The Granville Central School Junior and Senior chorus will present its winter concert at 7 p.m., Dec. 4 in the auditorium. Members of the junior and senior chorus will perform, in addition to soloists. The junior chorus will perform music from "Wicked" and "Moana." The senior chorus will perform " I Want to Know What Love Is" by Foreigner and "The Impossible Dream," among other pieces. The public is invited to attend and admission is free. The junior and senior high choruses are led by teacher Tim Patrick.
Students of the month
In Granville, Mary J. Tanner School Principal Keith LaLone is pleased to announce the student of the month for October. They are: Jack Best, Kennadi Byrnes, Alyssa Dundon, , Carson Hall, Leif LaMothe Gee, Wyatt Loomis, Alivia Marcille, Samara Mestyan, Joel Nelson, Julianne Nowicki, Chase Oakman, Alexa Olsen, Jacie Patch, Chase Robinson, Skylar Saunders, Eliza Scarlotta, Brookelyn Sears, Shanell Williams and Julian Zekus
Granville Elementary School students of the month were Jonathan Szot, Matthew Ruigrok, Dorothy Williams, Claire Gould, Chase Williams, Ella Olsen, Cole Mattison, Faith Cook, Talia Festa, Isabella Ricketts, Scott Stoodley, Neveah Foster, Grant Gould, Jacob Noonan, Hannah Splittgerber, Kaden Gates, Jack Russo, Shawn Figueroa, Ethan Martelle, Natalie Morin, Kierra Rice, Nick Powers and Savannah Illsley.
You can read Bill Toscano's blog at poststar.com/blogs or his updates on Twitter, @billtoscano_ps.